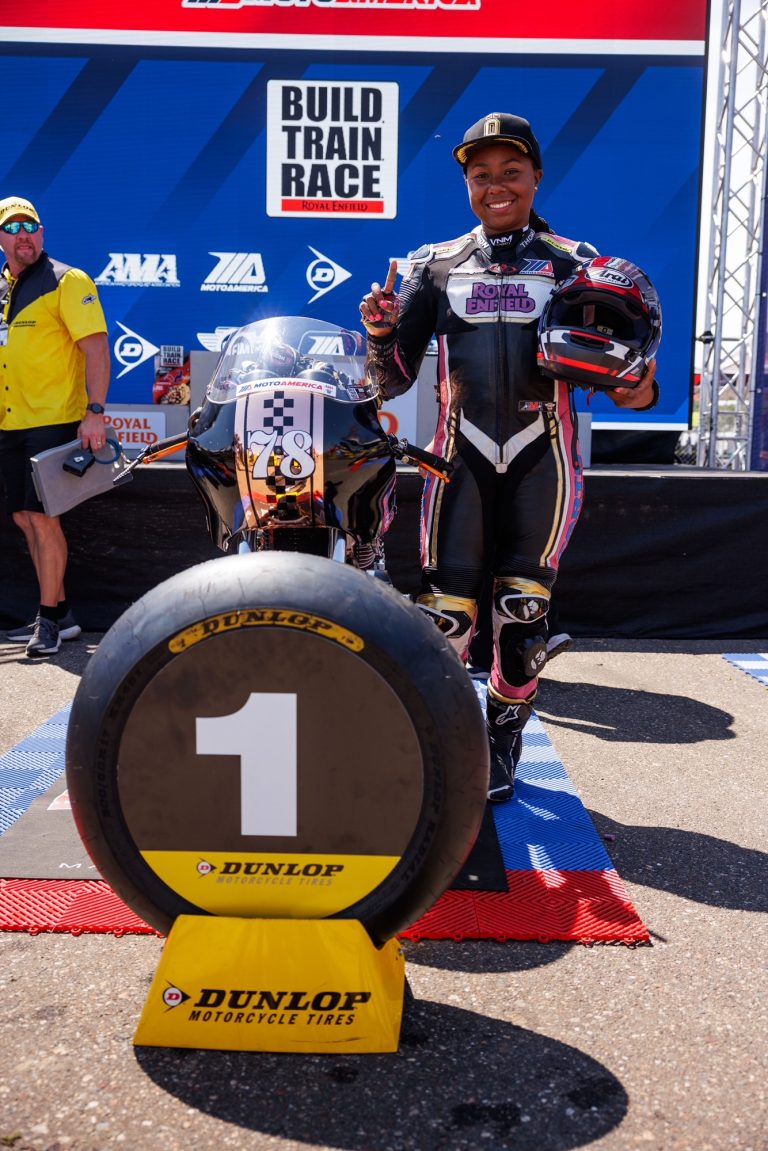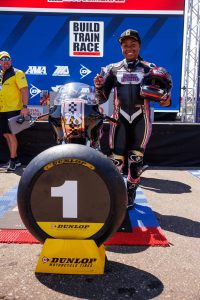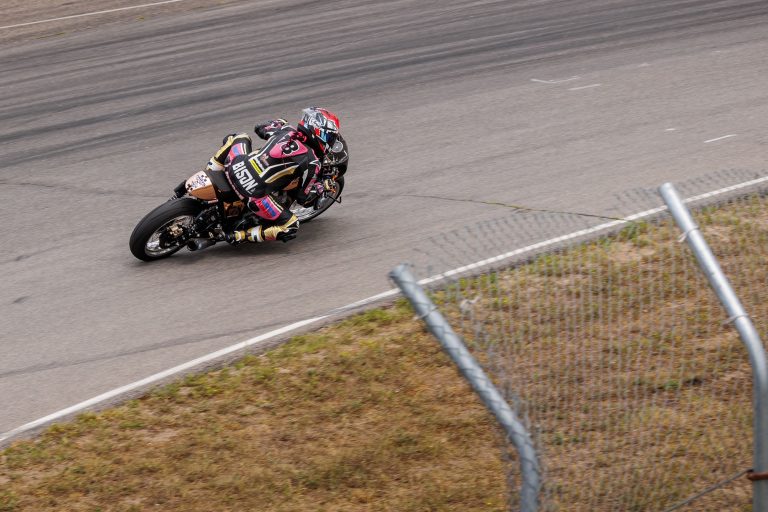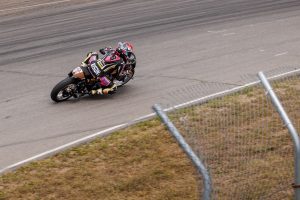 Motorcycle roadracing has never been as popular with the public here in the Us as it is overseas. Some say it's due the sheer dominance of so-called stick-and-ball sports like basketball and football, while others claim the lack of diversity in motorcycle racing makes it hard for minorities and women to relate. That may all change given the recent accomplishments of 19 year-old Mikayla Moore. The Maryland daughter of a small motorcycle repair shop just clinched the title of this year's Build, Train, Race program sponsored by Royal Enfield, and she shows no signs of slowing down from there. We spoke with Ms. Moore recently for an upcoming feature in Cafe Racer magazine's October/November issue and were delighted to hear her inspiring story of two-wheeled competition. Thanks to a motorcycle-loving enthusiast family, she learned to ride from a very early age alongside her brother, both kids encouraged by their Dad, William, a lifelong rider.
As is often the case with talented, fearless young racers, Mykala began honing her track skills as teenager and quickly moved on to competing in the Championship Cup Series, often against older, more experienced racers and more powerful machines. "If it has two wheels, I'll try it," she said when asked if she was willing to expand her reach to include flattrack racing, which might be on the table for 2024. Like drag racing champ Rickey Gadson, Tiger Woods, Althea Gibson and many other gifted Black athletes, Moore is paving the way for other would-be competitors who might have previously felt their path to their chosen sports was blocked for one reason or another.
There was a previous Black wunderkind of motorsports, in the form of 14 year-old Torano Wilson who competed in the Red Bull Rookies Cup in the early 2000s. The Bermuda native showed some signs of incredible promise, only to have his life cut short in a crash  at Virginia International Raceway back in 2008.
His presence on an otherwise all-white grid was attracting international media attention, however briefly. Closer to home, I remember attending a track day at New Jersey Motorsports Park a while back and met organizers who were actively working to bring in riders from minority communities. It was hard work, as I remember.
"This is a very expensive sport because you not only need a dedicated track bike, but you need a support crew, money for tires, entry fees and parts and a truck to transport the bike here," explained Team ProMotion's Glen Goldman. "You can use your streetbike for a track day, but if you wad it up, then you're out of a motorcycle." It's a tall bar to mount, but Moore's decisive seven wins out of seven BTR events this year shows what focus and determination – and a solid family support group- can achieve.
Here's hoping she goes farther and faster in the coming years; who knows? Maybe the next Valentino Rossie could be a Black woman from the US.