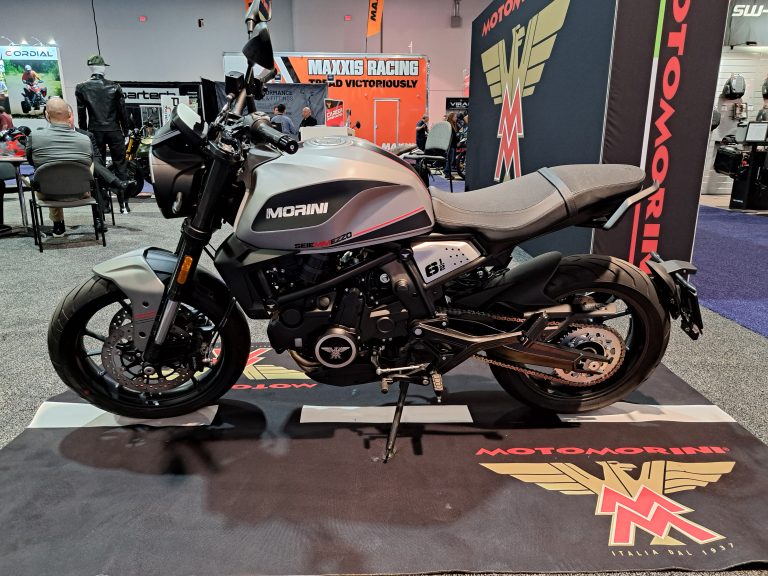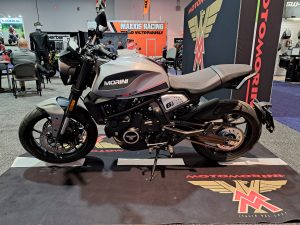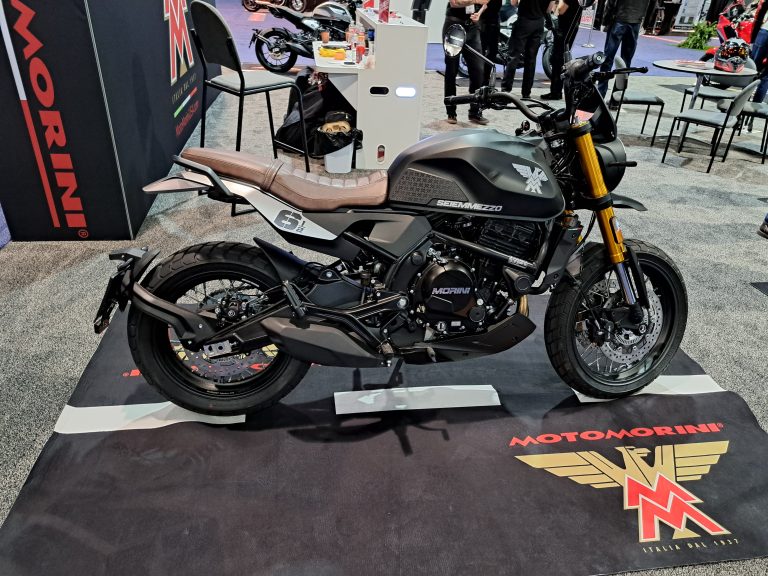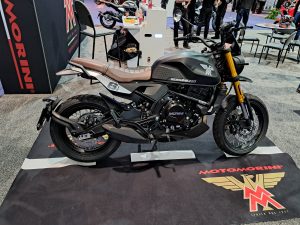 Two of Moto Morini's new, water-cooled 650cc V-twins. demos will be on offer at Sunday's show.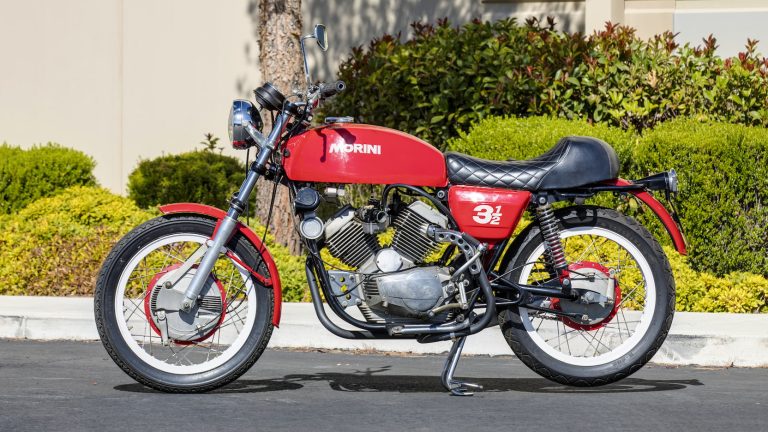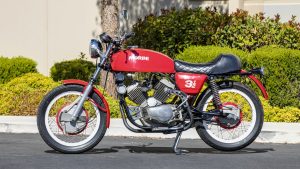 Moto Morini's beloved 3 1/2 factory cafe racer
We've been anxiously awaiting the arrival of 2023 streetbikes from Italy's Moto Morini, an iconic brand know to fans of their sweet, factory cafe racer 3/12. The bright red V-twin was a staple of European roads back in the 1970s, when the 72-degree air-cooled roadster was first introduced. The bikes didn't reach US shores until 1977, but by then, a series of glowing magazine reviews made the 3 ½ (named for its 350cc engine) made them extremely popular. Lightweight, nimble and imbued with the sort of uniquely Italian styling that makes grown men drool, the Moto Morini name soon came to be mentioned in the same admirable tones as Ducati and Moto Guzzi.
The 3/12 predated the factory cafe racer craze that still fuels a sizable segment of the streetbike market, inspiring other manufacturers to create sought-after rides inluding Ducati's Sport Classics, Honda GB500 and Triumph's Thruxton to name just a few.
We first got wind of the brand's re-emergence while visiting the Uk last fall, and by then rumors were circulating that Moto Morini would eventually return to the American market. After getting a solid look at the now 650cc V-twins (or 6 ½) now being produced under the fabled banner at last winter's AIME expo in Las Vegas, we became convinced MM had the engineering and pedigree to make a big splash on our shores.
Come Sunday's 15th Annual Reader's Ride-In Custom Show here in Sewickley, a few lucky punters will have a chance to see for themselves just how good the new generation Moto Morinis are as local dealership First Bike Motorsports are bringing along a trio of brand new, 2023 6 ½ models for demo rides. The number of demo rides on offer is limited and will be signed up on a first come first serve basis, so be there early when doors open at 10 am.
It's great to have new players in the streetbike game and we're eager to hear your feedback on what promises to be a great re-emergence of a legendary brand.