Rev up and join the digital age!
Download complete seasons of Naked Speed on your laptop, tablet and handheld devices. Faster than a tuned Triton, our new digital videos cover both global hit series, including hands-on custom motorcycle builds, high-speed road and track test rides, interviews with some of the biggest names in the custom bike industry and rare, historical footage.
Check out "Café Society" the award-winning hour-long documentary on the birth, history and modern rebirth of the café racer, available digitally for the first time.
---
Subscribe to the Digital Version of Café Racer Magazine!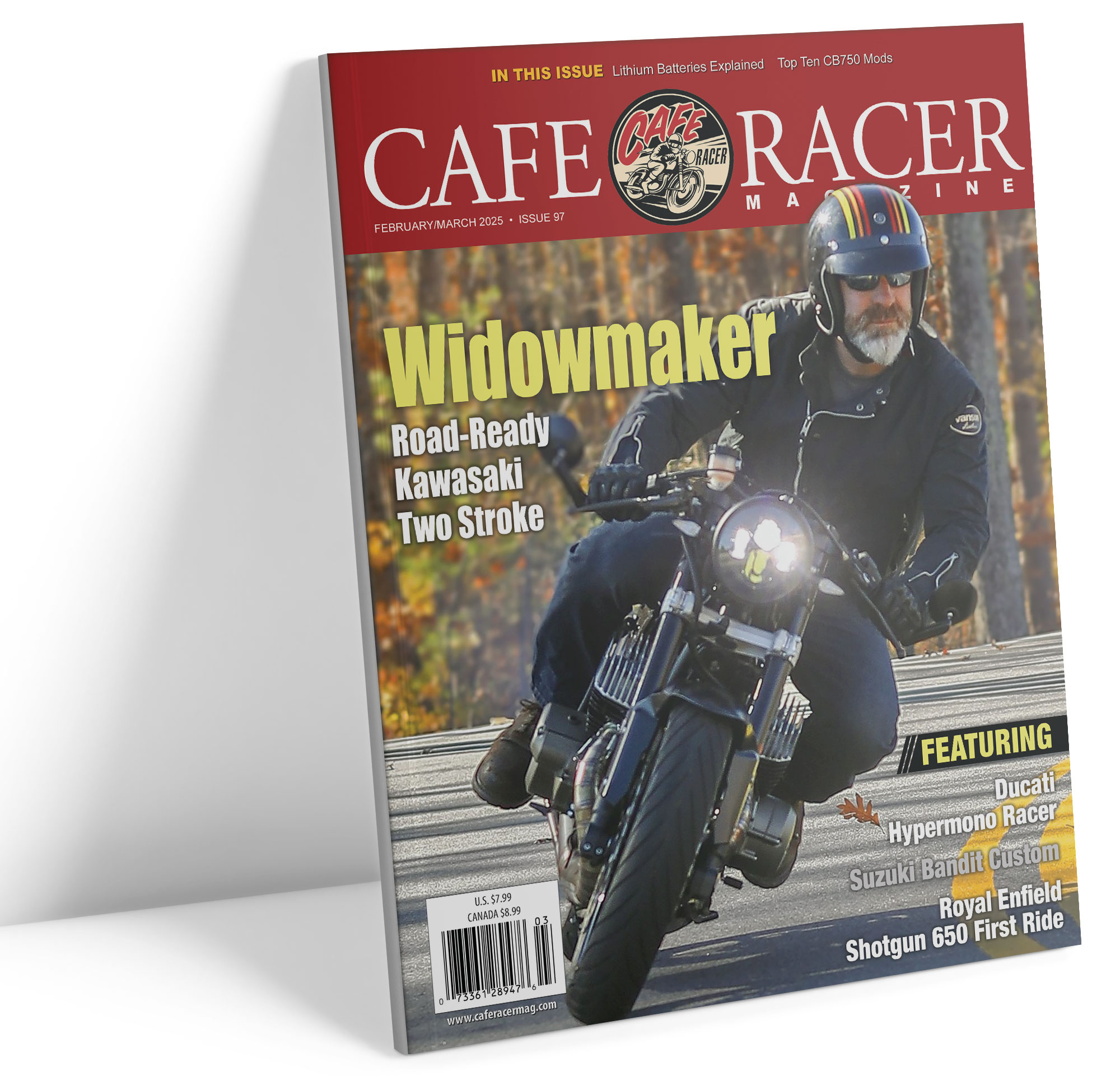 One year (six big issues) of Cafe Racer Magazine in digital form, available for desktop, laptop, tablet or smart phone - Android or iPhone. Subscription begins with the December/January Issue #90, available immediately upon purchase.
Your subscription may be viewed on any number of devices, however on only one device at a time. To avoid missed issues, your subscription will automatically renew at the end of term. Subscription may be cancelled at any time.
From: $19.95 / yearSelect options
NOTE - ALL SALES FINAL- NO RETURNS
What Is It?
Your complete, bimonthly guide to cafe racers, classic bikes, specials, hybrids, British iron, streetfighters and other incredible, high-performance motorcycles. If it's fast and naked, you'll find it between our covers.What's Cool About It? At $7 an issue costs less than a decent shot and a beer, provides hours of enjoyment and folds easily to be carried in your hip pocket. Try that with a beer!What's In It? Each issue includes nifty regular features like Home Brews, a collection of unique cafe racers from around the world; coverage of ton-up events from the British Isles from columnist Linda Wilsmore, Ton Up Tales where veteran riders from the 50s and 60s tell it like it was in their own words, along with loads of bitchin' photos, Workshop Files, our tech Q &A column with AHRMA crew chief and Race Tech suspension master Matt Wiley, How-To-Build features, Parts and Accessories Analysis, two-wheeled travel features, Road Tests of new retros, nakeds and classics, news and information about the motorcycle industry, humor, silliness and other stuff you won't find anywhere else!