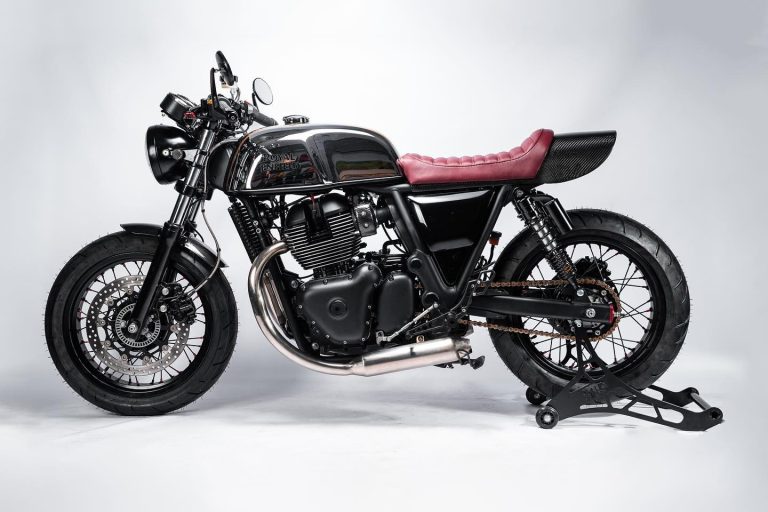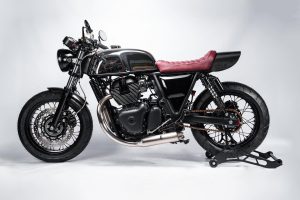 We'd seen bikes on global websites and in images from custom motorcycles shows of modified Royal Enfields but had no real idea as to the scope and popularity of these adaptable machines. Not until we launched the Royal Enfield Custom Contest, that is. In case you haven't hear, cafe Racer magazine has teamed up with the prolific Indian manufacturer and several of our advertisers for The Royal Enfield Custom Contest. This worldwide talent search is focused on unearthing the very best customized motorcycles from teh brand, both new and vintage. Our email in-boxes have literally bulged with responses since launching the program last month and some of the mind-bending machines we've received will make awarding the prize packages that much harder. better yet, it's only November and the contest entrants have until March to send in photos of their two-wheeled handiwork. So far, we've heard from motorcycle designers in nine different countries, with builders located in Enfield's home of Indian well represented. There seems to be no prevailing trend of style of bike binding the disparate craftspeople as we've seen everything from bobbers to rigid framed choppers and plenty of street trackers in the mix. naturally, we're digging on the myriad cafe racer customs being constructed from the company's twins and singles, some of which were built utilizing the venerable Interceptor 700 parallel twins from the 1960s.
One of our favorites so far is this funky, black and bare-metal cafe racer from Argentina's STG Tracker, a Buenos Aires shop specializing in Royal Enfield machines. STG sent in images of several of their recent project bikes, and though each is amazing in its attention to detail and focus on outright performance, this is one of their best.
Much brilliance and mechanical ingenuity went into the making of this rigid framed bobber from India's Rapjupana Customs, a well-established shop who seem to know no rules when it comes to radically altering motorcycles. Their 1940s-style bobber was built from the bones of a late-moder Interceptor 650, but only the engine and electrical system remains from the stocker. The twin split fuel tanks now house the fuel and injector pump on one side and the electrical system on the other. Extra fuel is carried in the very American V-twin fake oil tank which is waaay beyond clever.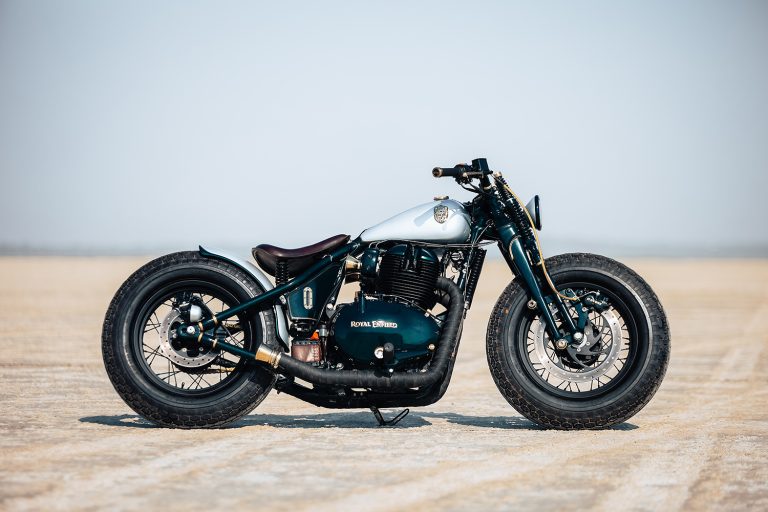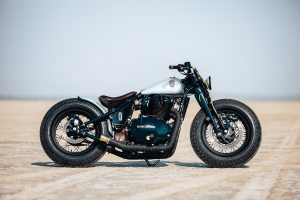 Also notable are the low-buck, bolt-on custom jobs being performed by amateur builders who, bereft of high-tech welding, machining and fabricating equipment, still create some memorable rides using just an ordinary garage toolbox and plenty of imagination. The Continental Gt below was created by Craig Vantuono and the exotic Thai-made exhaust system British racing green paint and other features make it a stand-out at any bike gathering.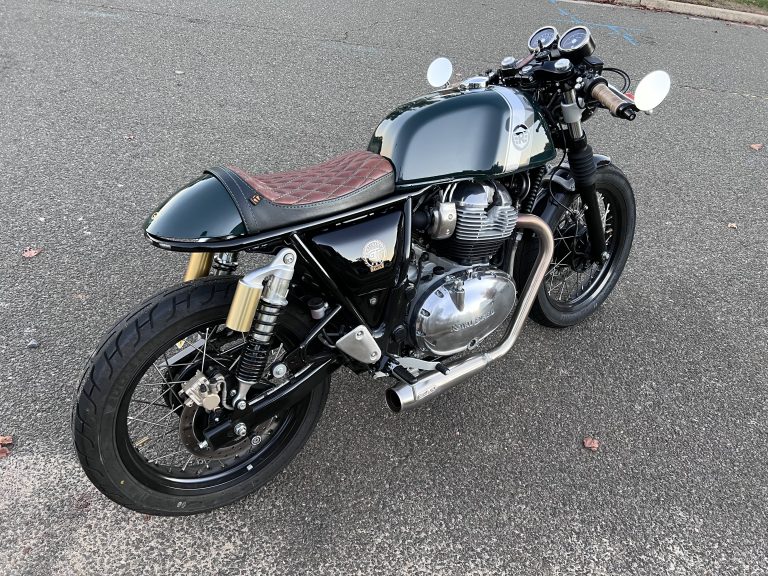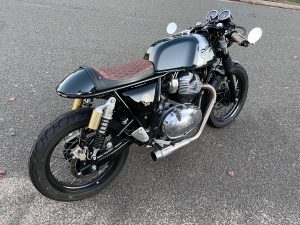 Do you know of someone wrenching away on a Royal Enfield custom or have one tucked away in your workshop? Send us high-res color images to www.caferacermag.com/royalenfield and share your work with the rest of the crew. Who knows- you may end up on the receiving end of a very nice prize package come Cafe Racer's April/May, 2024 issue.