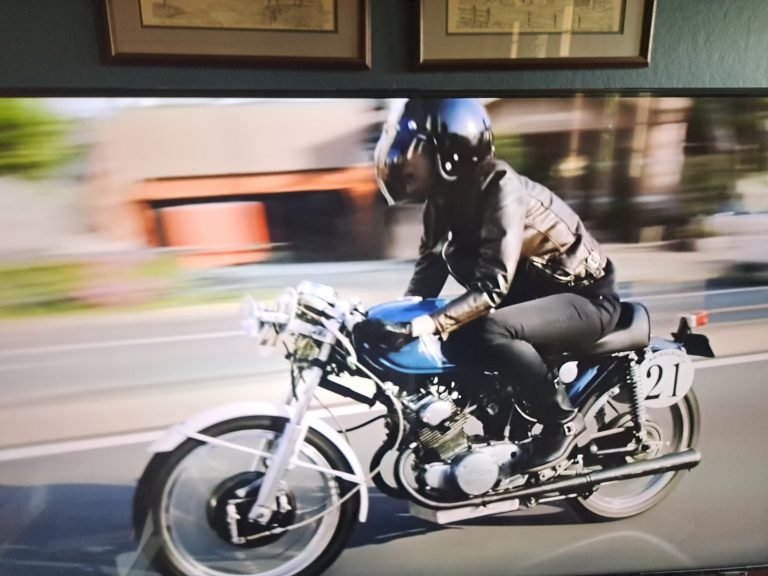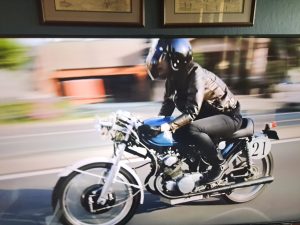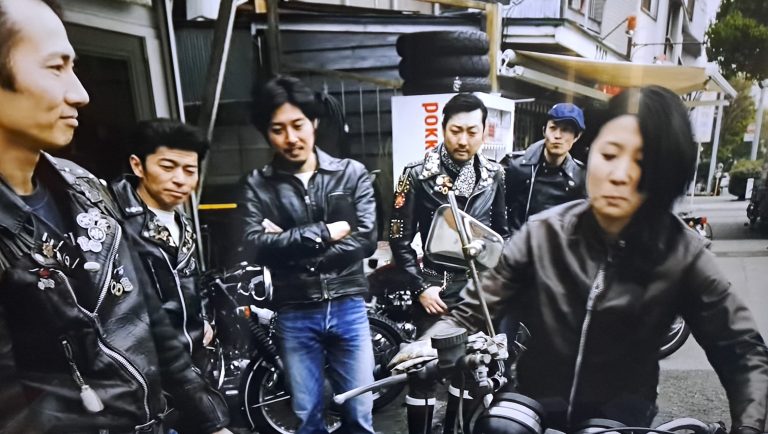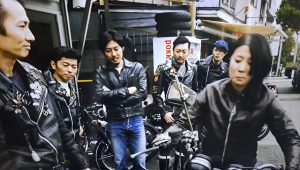 On summer days when the mercury creeps over the 90 degree mark, I often find riding motorcycles to be a bit uncomfortable. Being an all riding gear all the time guy, when the humidity makes even riding in perforated, lightweight gear a hassle, I'll retreat into the garage or office to re-direct my energies. One recent smoldering day, I found myself heading down a YouTube wormhole, a habit I tend to avoid as its just so damn counterproductive. For once my office-chair-potato meanderings paid off, big time. I'm not sure how the search began – likely watching Swedish rockabilly music videos, no doubt- but soon there appeared on my screen a prompt for a short independent films known as "Tokyo Gone." As a longtime fan of Japanese motorcycle subcultures, having books on everything from Asian biker gangs to detailed accounts on the rise of the Big Four Japanese manufacturers- I tend to watch anything based in this fascinating, motorbike-mad country.
It turns out "Tokyo Gone" is a small masterpiece of esoteric filmmaking. The movie clocks in at just 13:35 but packs a great deal of fun, mischief and cultural insight into each second. Not to give away a spoiler, the film centers on a day in the life of a angst-ridden female biker living in the Japanese capitol. After running into mechanical trouble o her vintage Honda CB750, she ventures into the city where an equally petulant rider aboard an immaculate Rickman Kawasaki Z1 cafe racer showers the hapless heroine with insults. She's soon threading the big Kawi through the dense urban traffic, riding along until she encounters another vintage bike rider stopped along the roadside. Setting the unexpected theme for "Tokyo Gone" she manages to relieve yet another dumbfounded rider of their prized wheels, which she enjoys to a brash soundtrack of American indie rock.
From there, the film rolls along with our bike-mad friend meeting different riders and groups of fellow bikers. Dialogue is kept to a minimum, evoking classic fare like Kathryn Bigelow's "The Loveless" from 1982. A gang of 59 Club members, decked-out in studded, classic Bronx jackets, challenges her to try kick-starting an old Triumph 750 Bonneville, which results in an outcome they could never have expected.
I've watched countless independently-produced motorcycle movies over the years, and the majority lack most of what this one has in saddlebag-loads; humor, insight and the chutzpah to poke fun at sexism all at once.  The motorcycles here are delights for the eyes, as British and Japanese classics and custom cafe racers seem, to be the ride of choice. If it's too hot (or rainy, or cold) to ride in your particular neck of the woods, take 13 minutes and enjoy "Tokyo Gone," one of the best biker movies around.