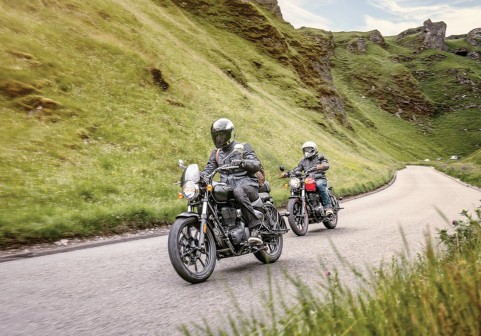 With the emergence of the Chinese streetbike market (see Open Mike Pg.6), and both Triumph and Royal En- field launching all-new beginner-friendly machines, 2023 is looking like an optimum time to be a newbie rider. Nearly every motorcycle showroom is stocked with easy-to-master machines engineered with rider-friendly hardware specifically targeted to learners. Amenities like slip-assist clutches, low seat heights, manageable powerbands, glitch-free throttle responses and anti-lock brakes make for machines that ease the way into riding. Just think, a couple of decades back, there were few such options, leaving new riders struggling to adapt existing machines to suit their needs. No more worries about lowering rear shocks or struggling to learn proficient riding aboard an 800-pound bike designed for a grizzled veteran. It's now a far easier ride today, thanks to manufacturers with an ear towards what new riders want and expect for their money. Here are a few of our staff favorites.
ROYAL ENFIELD METEOR 350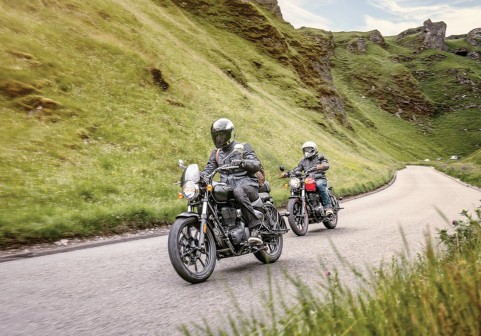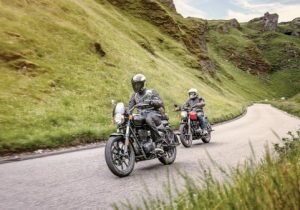 The Little Cruiser That Could has become a global sales force all its own due to an inseam-friendly 30- inch seat height and a lithe 421-pound curb weight. The Indian-made single may boast only 20 horse- power, but the flat torque curve makes the Meteor perfectly capable on all but the fastest roads. The twin-shock rear suspension is basic-level stuff but the stout 41mm forks work fine. A thick accessory catalog means the 350 can be altered to suit most tastes and riding styles. Prices start at $4,199.
TRIUMPH TRIDENT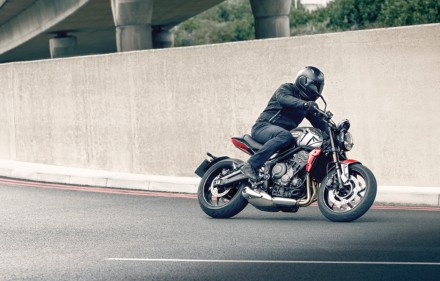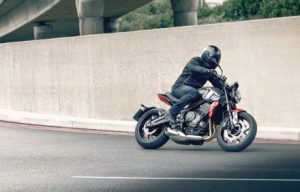 While an eager riding public awaits the arrival of the British firm's much-anticipated 400cc singles, first-time bike buyers can find plenty to dig about Triumph's 660cc Trident. The very practical triple borrows engine technology from Triumph's rapid Street Triple 765 while imitating its light weight, solid braking and accurate steering. The upright riding position means an easy journey for older riders, and the Trident is one of few new bikes quick enough for experts and manageable enough for starters. $8,595 in orange, black or silver.
HONDA GROM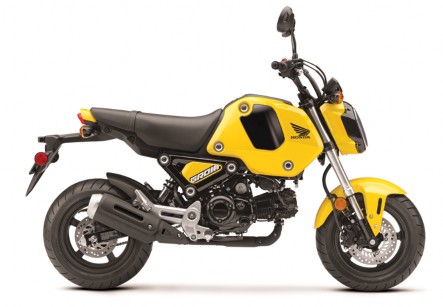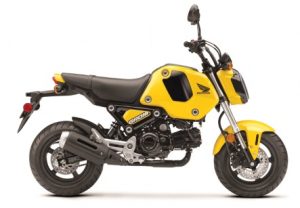 Yes, for taller riders Honda's globe-conquering Grom may feel a tad small, but Big Red's mini-machine makes up for its small stature by delivering oversize fun on every jour- ney. $3,799 gets you a street-ready bike that's easy to park (maybe even in your office cubicle), equipped with ABS and capable of a very respectable 60-ish MPH thanks to its fuel-injected 125cc single-cylinder engine. Endless aftermarket means customization is a breeze.
YAMAHA XSR700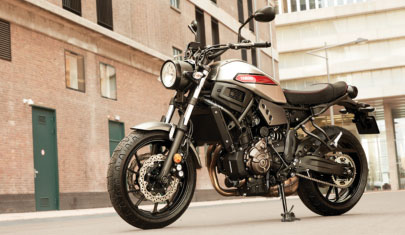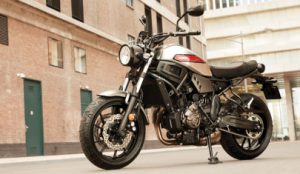 The smallest of the popular naked Yamaha roadsters is no pin-up queen, but the rorty, water-cooled parallel twin engine has become beloved by riders the world over. Like an XS650 for the modern age, the XSR700 combines accessible power with everyday practicality and the precise handling only a lightweight twin can provide. Not cheap at $8,999, the 700's trellis frame and performance-oriented engineering make for a starter bike you'll never grow out of.
KAWASAKI Z400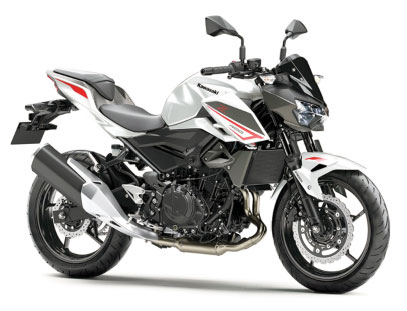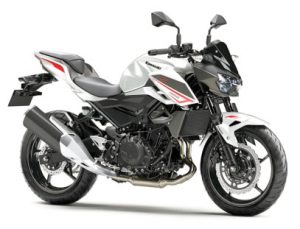 Team Green's latest entry-level naked roadster is no powder puff as its steel trellis frame and zippy, easy-revving parallel twin engine thrums out a hearty 29 horses and corners like its big bore brethren. Water cooling means the baby Z will run cool even in crosstown traffic while ABS, funky, streetfighter styling and six gears means keeping up with far faster machines on a tight, twisty road. The upright riding position offers the ideal blend of comfort and performance. White is the only color option for $5,399.
Looking For A Classic Starter Bike?
Consider these time-tested vintage machines. Each has garnered a decades-long fan base with enough aftermarket support to keep them rolling decades into the future. Some basic mechanical skills are necessary to keep any older motorcycle roadworthy, but the undeniable cool factor is well worth the occasional stint behind the wrenches.
YAMAHA XS650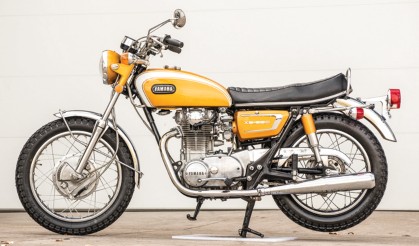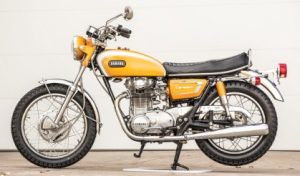 Billed as the Japanese answer to Triumph (and BSA and Norton) when released in the early 1970s, the bomb- proof XS650 has proven how well great designs en- dure. The power delivery is surprisingly soft by modern standards, but rev the four-valve twin hard and it's ur- gency still offers surprises. And, yes, so does the vibra- tion when broaching the XS' 110MPH top speed thanks to its 360-degree crank. Damn near every component can be upgraded with modern amenities, including big bore kits, street tracker bodywork and track-level suspension. $3,500 and up and later models are best.
TRIUMPH T100 DAYTONA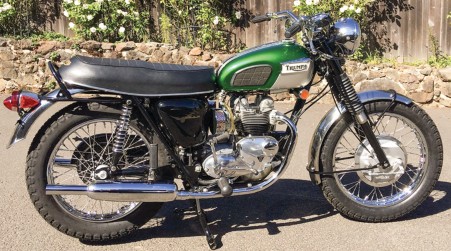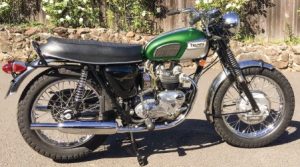 Though sharing the larger 650cc Bonneville's basic chassis and dimensions, Triumph's baby parallel twin has an easier ride and far less stressful kick- starting regimen than its bigger brother. Lighter weight, bicycle-light handling and plenty of punch from the 500cc four-speed engine means backroad blasts are a breeze. Brakes are typically late '60s in- effective, so look for a front disc upgrade. Not for the mechanically shy, a vintage Daytona will make a technician out of anyone…if you want to ride it often, that is. $6,000 to $10,000 average.
HONDA CB400F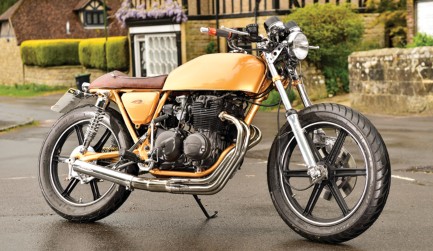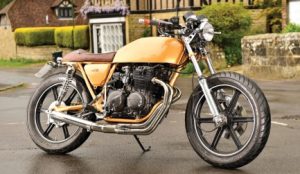 This high-revving version of Honda's ubiquitous 550cc and 750cc Fours was only produced for three brief years (1975-78) but has since developed an ardent cult following that's kept prices and buyer interest high. Most 400F models have been meticulously maintained by loving owners, while the factory cafe racer looks and passing lane performance are still envi- able even after 50 years. It's tiny dime-sized pistons rev to a screaming 10,000 RPM thanks to one of the earliest six-speed gearboxes. Look for one with a clean engine, service receipts, an electronic ignition and brake upgrades and you're destined for glory. Expect to pay around $6,000.