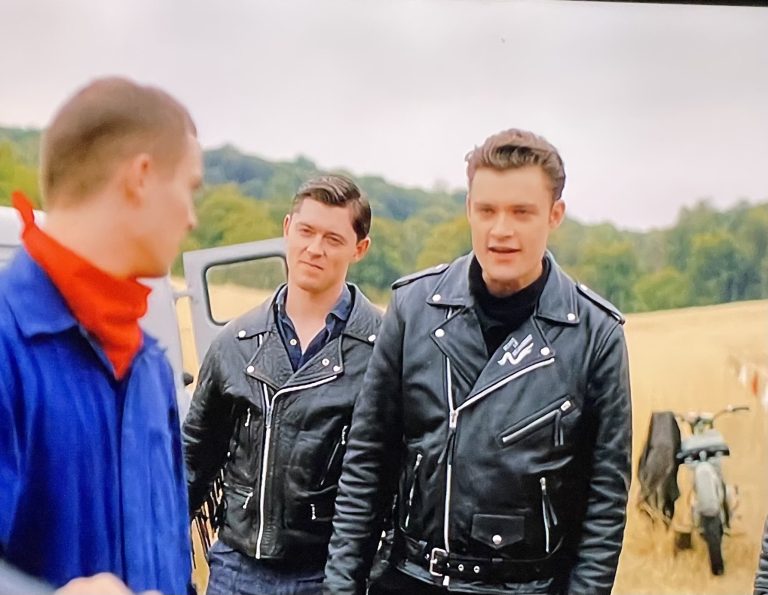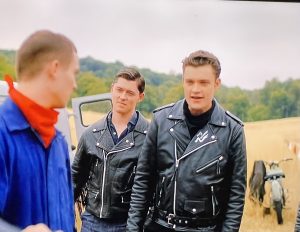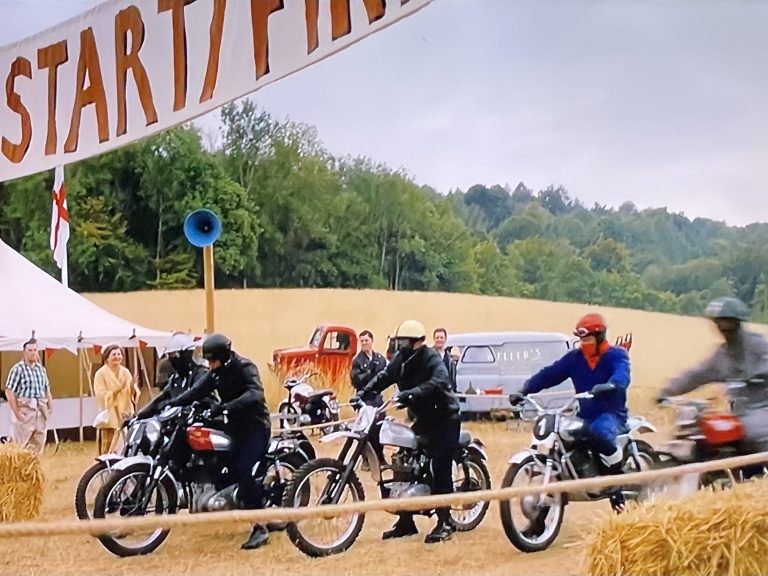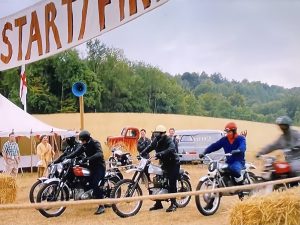 After decades of TV and movie producers only utilizing motorcycles for nefarious purposes, it's been a long overdue relief to witness an alternative. In recent years, my wife and I – both admitted addicts of British whodunnits- have noticed directors inserting bikes into scripts to interesting effect. I first noticed this in the popular Netflix series "The Crown" which chronicled the semi-biographical lives of members of England's Royal family. In several episode s during the second season, actor Matthew Goode who plays Princess Margaret's husband Lord Snowdon, is seen riding a pristine Triumph T100. The scenes with the couple riding pillion are frequent and the machines ridden sensibly – something you seldom see in Hollywood films where typically, motorcycles must be depicted as capable of either flying, serving as gun platforms or lord knows what else. It's worth noting that the real-life Lord Snowdon as a keen motorcyclist who owned and rode a collection of high-performance machines throughout his years with the Princess. Though his chosen form of transportation raised a few eyebrows in the stodgy world of British royals, he stuck with bikes making something of a hero to many.
A couple of years back, i caught an episode of another British detective series, "George Gently" on Acorn, a UK-centric streaming service that was centered on a band of British rockers during the early 1960s. I was pleasantly surprised to see the producers had done their jobs diligently, having the actors ride a series of restored 1950s and '60s British motorcycles that were customized much in the manner of the day. The rockers in this episode weren't depicted as violent yobs or arch criminals as bikers frequently were in previous films; instead, they were portrayed as a group of speed-obsessed, working-class kids enjoying each other's company and the competition of fast road riding.
More recently, we turned in to the 8th season of the popular PBS mystery series "Grantchester" whose main character is a BSA-riding country vicar. Though the restored 500CC Gold Star single ridden each week by actor Tom Brittney has not previously played a major part in a storyline, in the most recent show, Brittney is seen racing what appears to be an AJS single in an off-road competition. The race is attended by several leather-jacketed rockers who cause some concern amongst the assembled crowd, until the villagers find themselves rooting for the racers like they're Rossi fans at a Moto GP event. Sure, some of the rockers are seen behaving like typical Rebels Without A Clue and there's the inevitable murder among the group of racers. But again, this is some thoughtful, respectful inclusion of motorcycles and the people who ride them from a media source that typically chooses to simply vilify bikers as some sort of cardboard villains. We're still impatiently awaiting a mainstream film where people who ride bikes are depicted as something other than meth-snorting criminals, and after the public relations damage done to the sport of motorcycling by several seasons of the mightily-awful "Sons of Anarchy" it may be decades before we see any such thing. But if you're curious to see how riders are portrayed in the UK, give one of these shows a try.