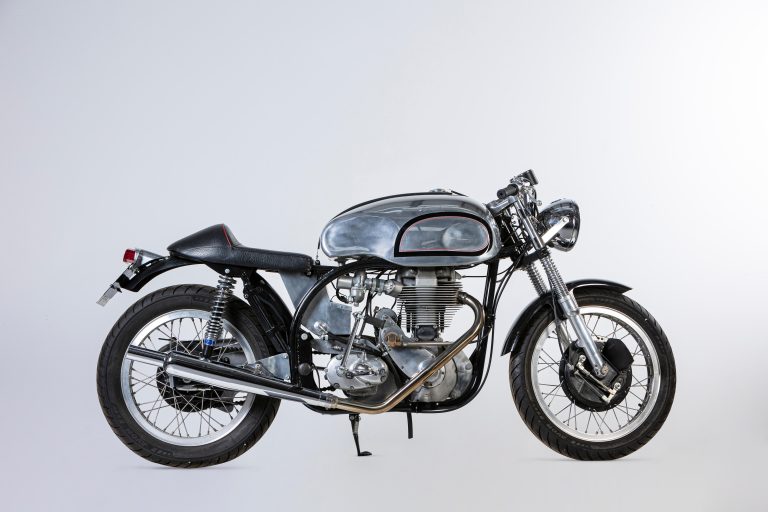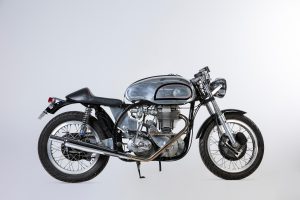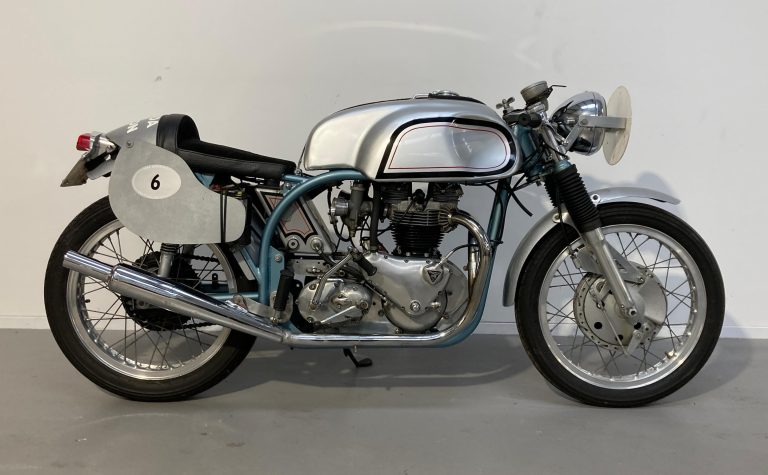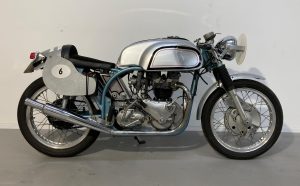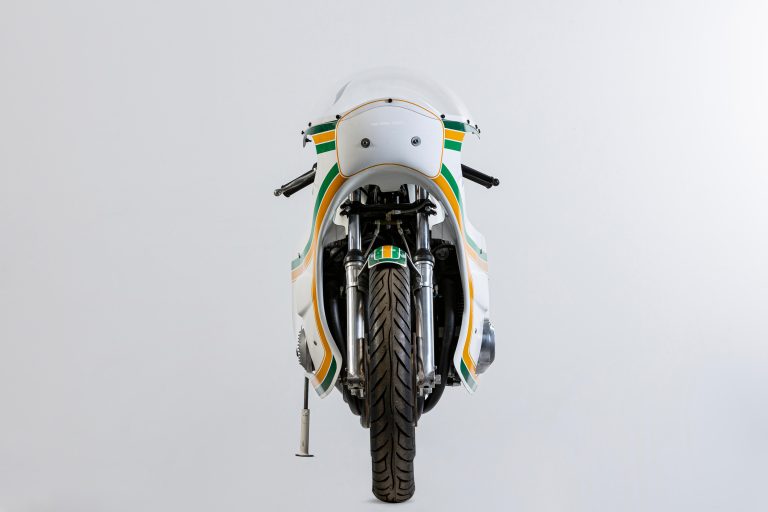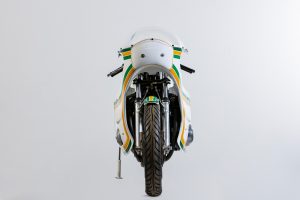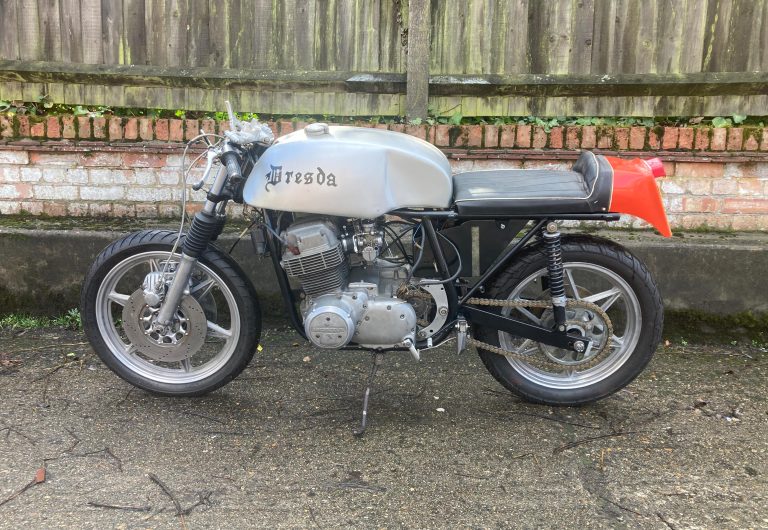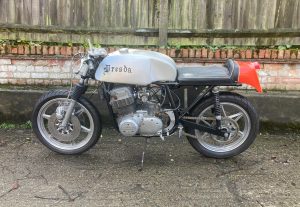 Last issue we previewed the final sell-off of several significant, historic two-wheelers built and raced by Dave Degens of England's legendary Dresda Tritons. The bikes went under the gavel on the weekend of April 23 and the low bids these and other rare British classics drew was a boon to buyers and a disappointment to sellers.
"The Stafford show was really busy and we met up with a lot of Dresda and racing pals that we'd not seen for a while. Dave's collection of bikes all sold but the prices were low, a sign of the economic dip we're in, so there are some very happy new owners who scooped some bargains," said the shop's new co-owner Guy Fithen.
Still, the money spent on some of Dresda's seminal racebikes was no pittance with the blue and silver pre-unit Triton Degens rode to fame in the 1965 Barcelona 24 Hour Endurance Race selling for a respectable15,805 Pounds or just north of $19,000. His sleek, fully-faired 1969 Triumph 500cc racer that won the Scarborough Gold Cup race that same year sold for 9,775 Pounds ($12,200) a bit of a letdown due the plethora of performance extras including an early Dresda chassis and box-section swingarm, a five-speed Qaiufe gearbox and vintage Nourish engine components. The bike does need some TLC as it's been in storage for several years.
Among the other classic machines that drew final bids well below the market value was a clean, 1958 Triumph Thunderbird 650. Original and un-restored, the nimble T-bird had matching frame and engine serial numbers and an original factory-issue ignition key. Still, it sold for just 3,220 Pounds or $4100 US. The flashy, white and very 1970s Honda CB750 big bore racer that Dresda tuned and built under the direction of Honda Racing Britain in '78 had received an admirable top bid of 9,200 Pounds, well deserved for the long list of period upgrades including a one-off chassis, mag wheels with a nylon rear sprocket and a four-into-one exhaust.
A tinkerer's dream package was also available in the form of a 1959 Norton Dominator 600, which appeared to be complete if completely disassembled. The wideline featherbed twin went for a bargain-basement price of 2,070 pounds, which translates to roughly $2,600.
Experts attribute the low auction prices to the recent shrinking of the British economy on the heels of the ill-advised Brexit separation from the European Union. If you're a North American fan of vintage British bikes, 2023 could be the banner year to pick up your dream bikes overseas as prices are not expected to recover for some time and the Dollar remains strong against the Pound.