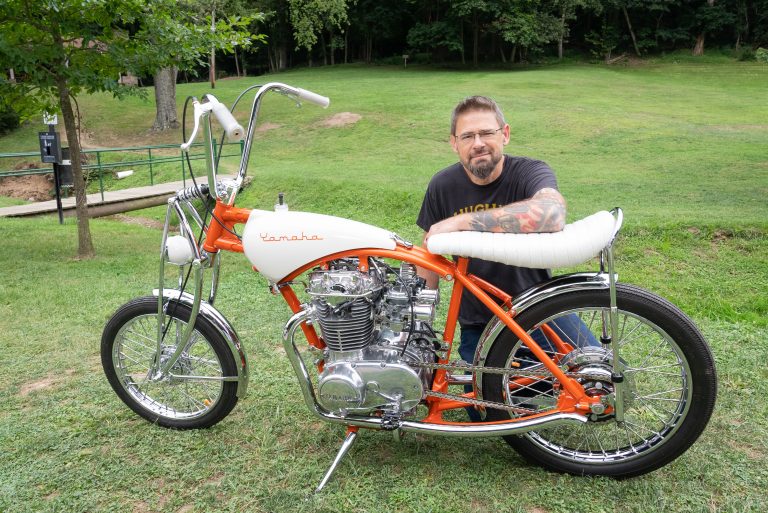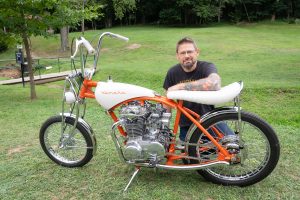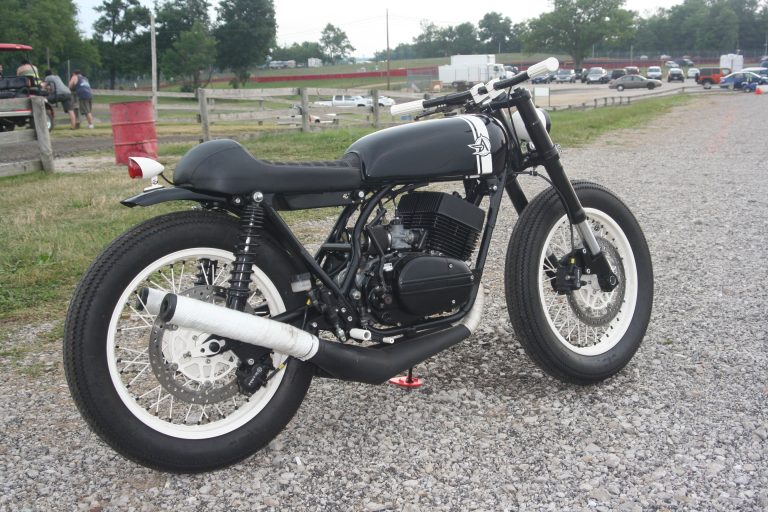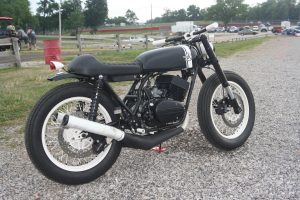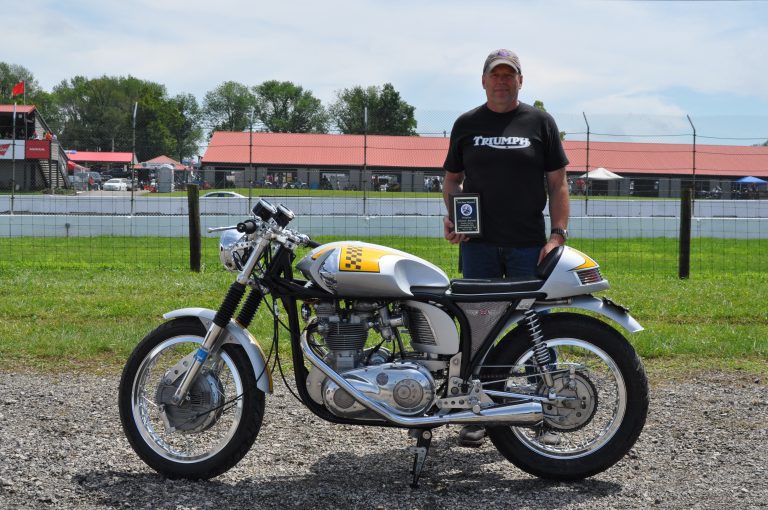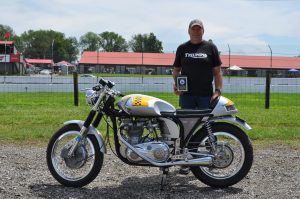 For our upcoming June/July issue, cafe Racer magazine is celebrating not only the dedicated staff and readership that's taken us this far, but we're running a special feature detailing the previous winners of our annual Best In Show award at the Reader's ride-In Show. As this year's event draws closer on Sunday, August 15th here at Sewickley's war Memorial Park, we've taking a well-deserved gander back at some of the amazing handiwork that, to date, has brought the winners global acclaim and some $50,000 in prizes. Our first-ever show took place at the Mid-Ohio Sportscar Course in July, 2010, just weeks after producing our first issue. Beneath our sun-baked tent sat some 30 or so customized cafe racers, far more than we expected to draw on such short notice. Still, it was a gas to meet readers who had been aching for a venue in which to show off their machines, as back then, as today, most custom motorcycle shows are dedicated to choppers and cruisers.
By the next July, we were back in action at Mid-Ohio, having promoted the show for most of the preceding months, resulting in a dense field of some 70 motorcycles, representing new, classic and unclassifiable bikes of all makes and models. It was tough turning away the odd bobber and chopper that turned up which is why w enow offer a trophy and prizes for the Wildest Engineering class. Several folks rode in on pristine, restored antique machines that are now covered by the Best Antique/Restoration class. This seemed a group of motorcycle better suited for a national concourse display, but much to our surprise, it's become one of the most popular competitions.
Looking back at the trove of images from the past 15 years – we missed one due to covid 19 restrictions- the types of motorcycles turning up to enter our six judged classes have morphed from a predominance of vintage British bikes to include ever-more 1980s and '90s machines. Customizing late-model Ducatis and Moto Guzzis has been on the upswing as builders seem to dig the added allure of serious performance mods along with the aesthetic appeal of the Italian genre.
At a couple of our earliest events, we fielded complaints from folks who felt the term cafe racer should apply only to air-cooled British bikes built during the heyday of the British motorcycle industry. That theory was blown clean out of the water by the sheer genius displayed by builders of cafe racers crafted from unlikely sources including Honda Gold Wings (!) two-stroke Suzukis and Yamahas and the odd Harley Sportster special. The openness and anything goes ethos of the modern custom scene is a huge part of what make sit so special.
We're always impressed to meet builders who spend years designing and creating unique two-wheelers specifically to compete in our August show and the blood, sweat and gears invested by first-timers is always very impressive. There's just over 90 days left to get your own dream machine completed and polished up for this year's event, so let these photos of our past winners- and the upcoming feature story – be your guide.