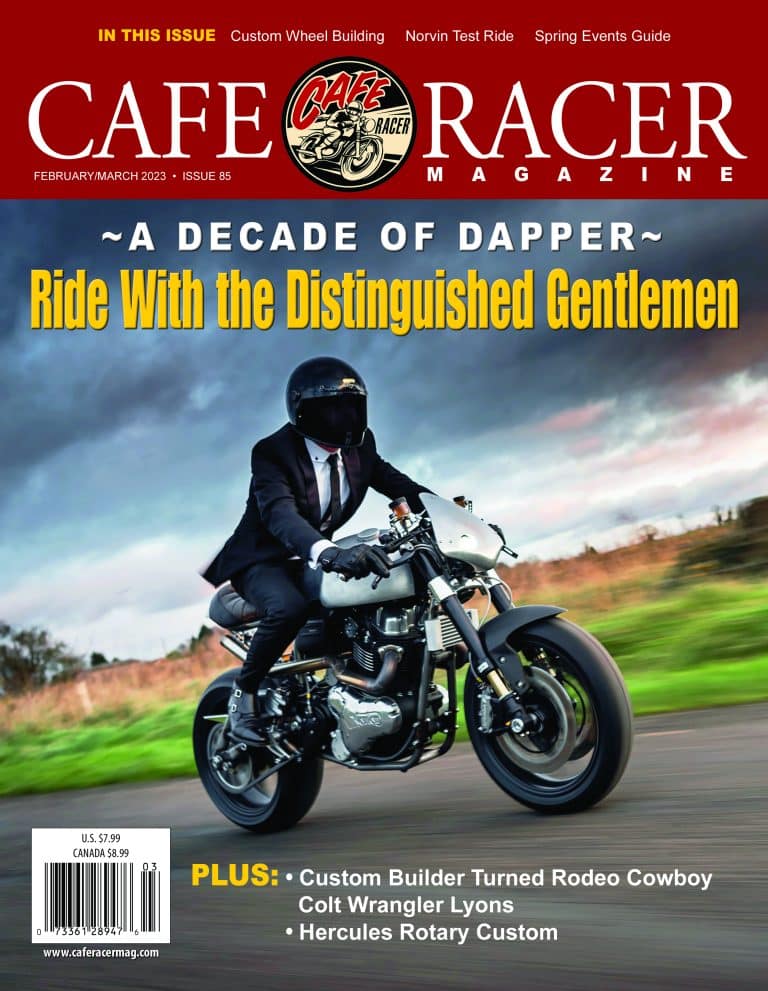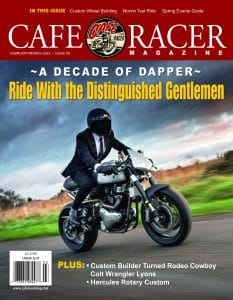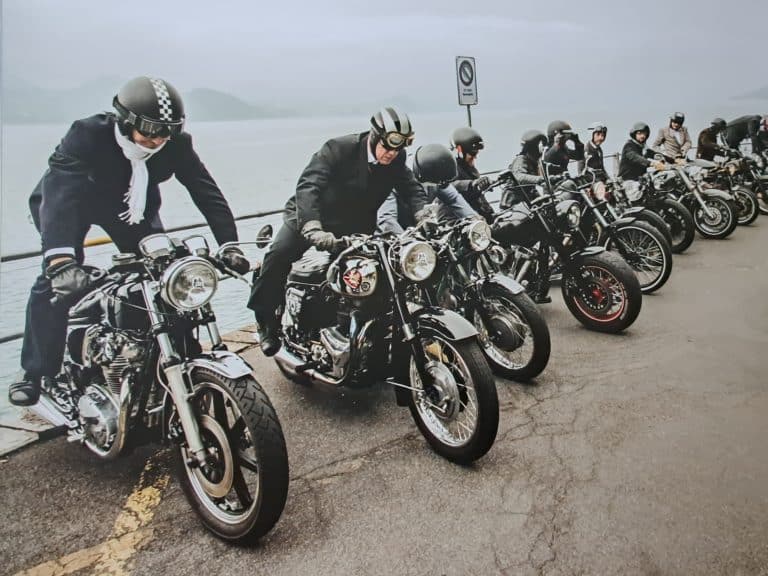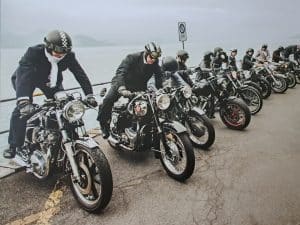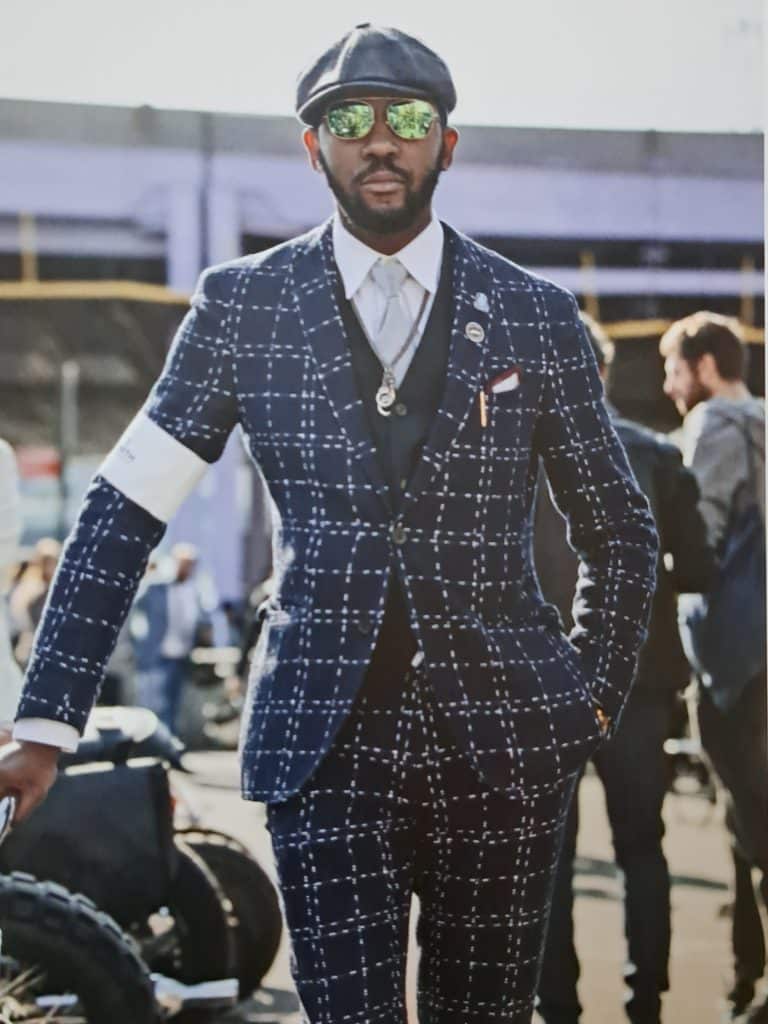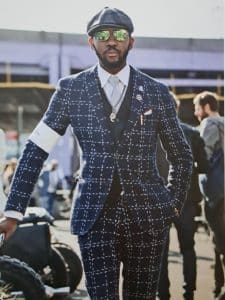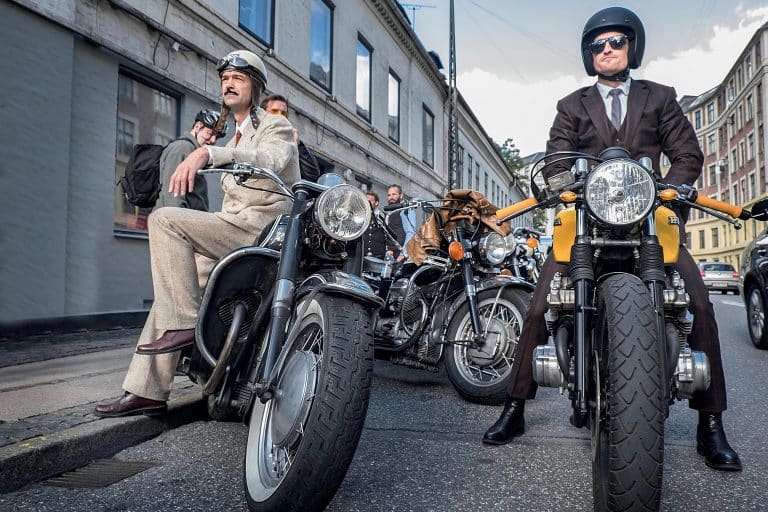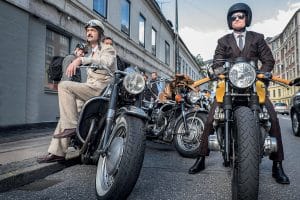 Our latest issue's stunning cover image is culled from a fascinating new book chronicling the first ten years of a global phenomenon in motorcycling. "A Decade of Dapper" intimately covers the creation, growth and people behind the Distinguished gentleman's Ride, a worldwide charity run aiding men's health initiatives. The event started in Australia back in 2022 and has since come to encompass thousands of similar rides that have changed the face of motorcycling in the process. The basic concept behind the DGR is simple- riders dress up in their finest semi-formal wear (or at least anything that's both classy and roadworthy!) meet at a pre-determined spot and spend the afternoon buzzing around their local cities, villages and towns to make the public aware of their presence. Chief organizer Ramsay Sayed granted CRM an exclusive interview on the event, explaining how the visual effect of having thousands of motorcyclists turn up wearing gear that's meant to impress rather than intimidate has helped alter the general public's perception of bike riders as  a whole. Being a new school motorcycle rally, it's not attending only by aging outlaw types in gang colors- instead, the DGR's global make-up is multi-ethnic, filled with youthful riders and plenty of female enthusiasts as well.
The lavishly illustrated book features interviews with some of teh more notable participants including Grand Prix champ Freddie Spencer and "Long Way Down" star and avid rider Charley Borman. We particularly dig the brilliant photography that captures the lighthearted spirit of the event. It seems whether the rides are taking place in Karachi, Pakistan, Berlin, Germany or Texas, the attendees are having a ball, enjoying the retro cafe racer culture and a good day out on bikes.
Since the DGR's founding, millions have been raised for various men's health initiatives and chances are, there's a group preparing to suit up and rev up in your area. This year's event takes place on Sunday, May 21 so take a gander at www.gentlemansride.com and hook up with a fun day on two wheels. The book is from Quarto Publishing and sells for $42 in book stores an online retailers everywhere.