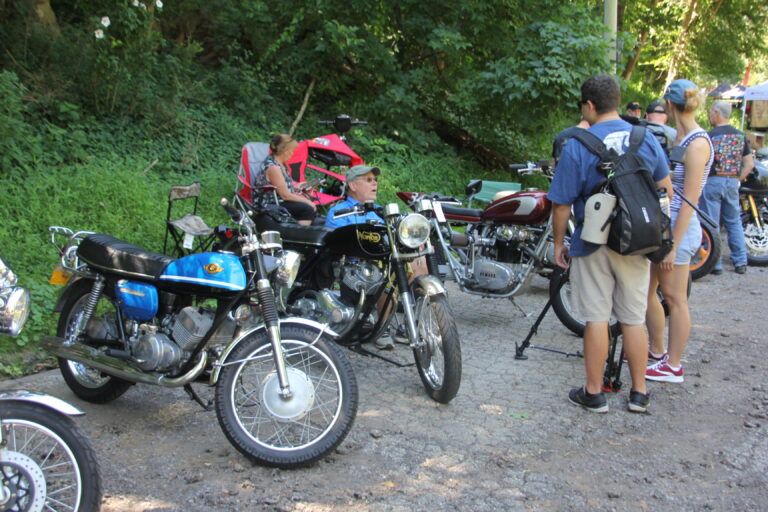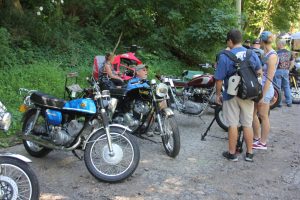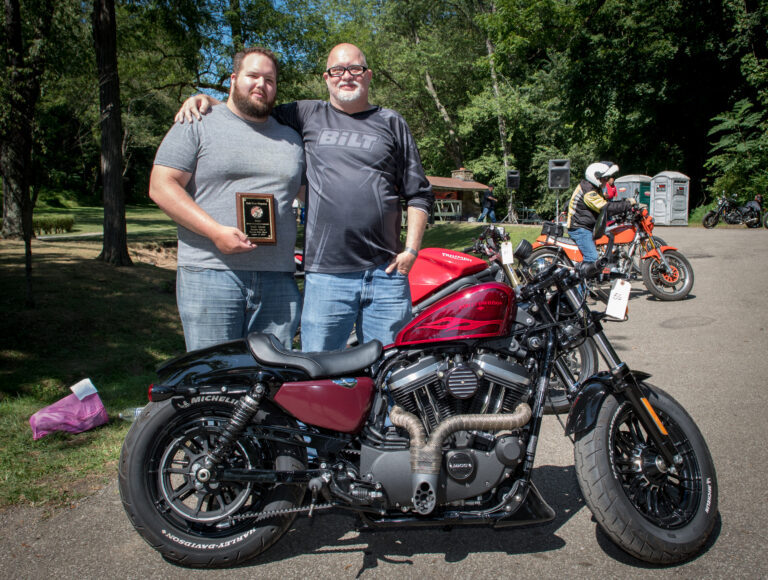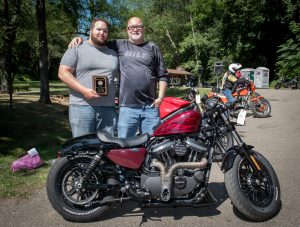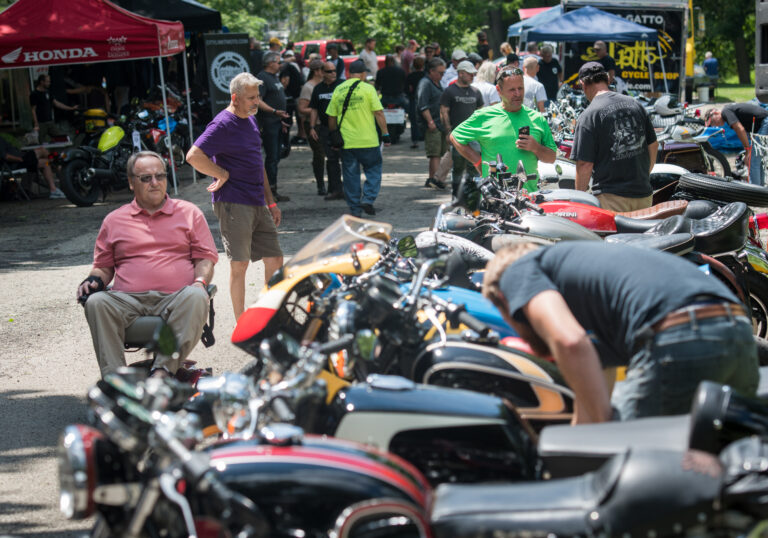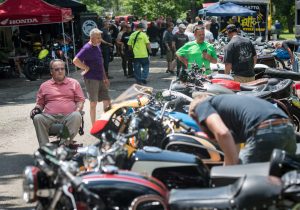 Planning each year's Reader's Ride-In Custom Show is an exercise in odd jobs as each member of the CRM team has to wear multiple hats in order to make the event happen. In addition to writing stories, manning the desks, wrenching on and test-riding bikes and other none-too-exciting clerical duties, we each take on a few tasks connected to the day-long bike show. This year, it's my turn to play carnival barker as I tempt would-be attendees with all the fun, insightful attractions we've added in hopes of making our 14th installment the best ever. Just last week, we signed local motorsports powerhouse Mosites Motorsports as the event's title sponsor. This massive, multi-brand dealership offers new and used machines from Ducati, BMW, Triumph, Honda and Kawasaki streetbikes and a display of the latest high-speed missiles will be at the Sunday show for everyone to check out. The Mosites team has even pitched in with a special prize of $250 for winner of the coveted Best in Show trophy, while our sponsors have kicked up their game by sending prizes including new Avon and Dunlop street tires, Vanson leathers, Icon, Roland Sands Design and Joe Rocket riding gear, and much, much more.
In addition to Mosites, we've just learned that Honda will be revealing their all-new 2022 CB1000R retro factory custom, a bike that we've bene eager to throw a leg over since first hearing about the sleek, four-cylinder neo-cafe racer last year. Alongside a tent occupied by Big red (who will also be displaying a classic Honda cafe custom as well) performance accessories firm Design engineering will join us for the second straight year, hosting a tech seminar of utilizing their horswepower-amping heat wrap for cafe racer exhausts twice during the day-long event.
Each year we heard from folks after the show who wish there had been a place to purchase used project bikes and despite attempting to do so unsuccessfully over the years, we can finally announce that come August 14th, Guntown Cycleworks from nearby Cannonsburg, PA will be on hand with a selection of classic Japanese streetbikes that are perfect donors for creating custom wheels. Need ideas on just how to create you own custom speedbike in the ton-up tradition? Our extended vendor's area will include the high-tech parts offerings from Virginia's Cognito Moto who will host of display of their precision wheel hubs, triple trees and other exquisitely machined hard parts. Adam Bowser, perhaps the most prolific cafe racer designer and builder around will be on hand with his MOTO PGH display that will include a couple of his signature low-buck, strong-running custom cafes. MOTO PGH has sold several hundred(!0 handmade bikes in the past few years and these ready-to-ride machines are worth every penny invested.
There's a mobile retail store serving anyone looking for new riding gear from Buffalo New York's City Limit Moto, new food and craft beer trucks, a used parts swap meet, classic rockabilly and roots tunes from our own talented bike tech/musical historian and record collector Blair Powell, and, of course, the country's largest all-outdoor ride-in custom show, all for a mere $10 entry fee.
The doors open at 10 and judging starts at 3. See you there, rain or shine!