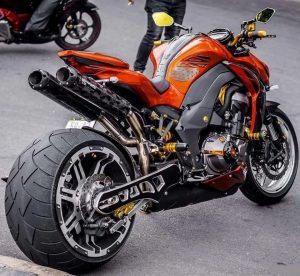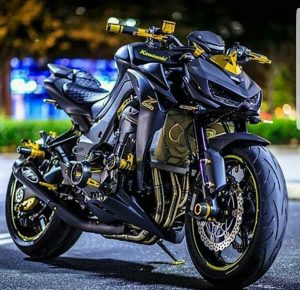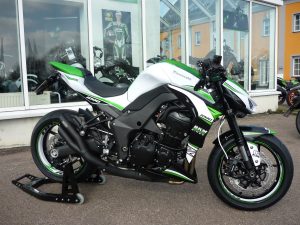 The current crop of supernaked streetbikes have proven a mold-breaking genre indeed. A generation of riders who had tired of bending themselves into human pretzels to fit on sportbikes have responded in huge numbers to the more forgiving naked sportsters, making then one of the top-selling sectors of the new bike market. One machine that has been largely ignored amongst the slew of mega-nakeds with near 200-horsepower outputs is Kawasaki's long-running Z1000. The stripped-down inline four has bene on sale for nearly 20 years and after copious design and performance upgrades, the Big Z is still one of the most capable, responsive and just plain fun streetbikes going. After test-riding several Z1000s over the years and finding them more than quick enough and all-day comfortable, we purchased one for the CRM fleet back in 2018. The shimmering, metalflake green screamer was a leftover 2016 model found at a West Virginia dealership for just under $7,000. This price was too tempting to pass by and the salesman assured me that the low price was due to the Kawasaki's lack of cutting-edge electronic rider aids which were and remain all the rage among OEM engineers.
The Z1000 is equipped with anti-lock brakes which, in my very Luddite opinion, is about all the electronics a streetbike ever needs. On the move, the Z's alloy perimeter frame and stout, 43mm inverted forks are possessed of inch-perfect handling and the straightline performance is everything Kawasaki liter bikes are known for. Twist the right handgrip aggressively and the horizon starts to force itself into your field of vision with disturbing clarity.
Yes, Ducati's V4 Streetfighter is faster and comes equipped with more gadgets than Bill Gates' workshop; Triumph's new 1200cc Speed Triple is said to corner and accelerate like a GP bike, but many testers have opined that these 190-MPH missiles may be verging on overkill. The bargain Z1000's 140-horsepower fuel-injected mill propels it to a none-too-shabby 155 em pee aitches which is more than enough for an un-faired motorcycle on public roads. Best of all, we've been pleased to find the Z1000 the target of custom builder's affections as of late, with shops around the globe embracing the enduring Kawasaki's ready adaptability. Granted, the bike's edgy, angular and quite futuristic looks aren't to everyone's tastes: Blake Kelly, CRM contributing editor, once commented that it resembled his nephew's Transformer toys from certain angles, which isn't far from true. However, check out these images of customized Z1000s and see for yourself how this underdog super-cafe racer is a thing of modern, aggressive beauty in the right hands. Look for a full pictorial of the transformed Transformer in an upcoming issue.