Bike Shows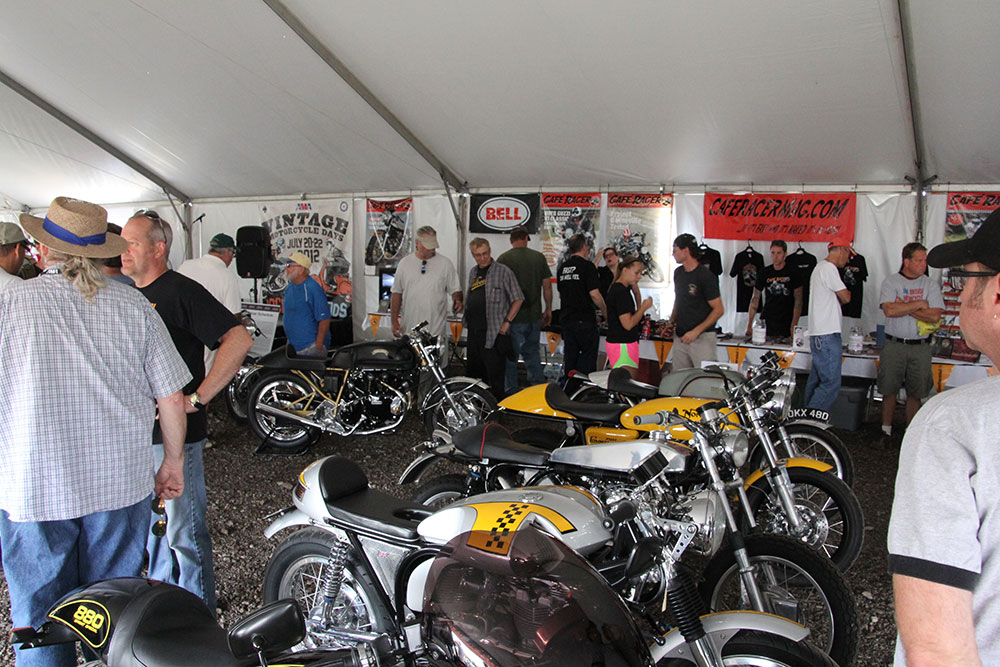 Five Time's The Charm!
Dust off those polishing rags and rev those throttles for the Fifth Annual Reader's Ride-In Custom Cafe Racer Show! This, our biggest show of the year takes place at the Mid-Ohio Sportscar Course during the AMA's Vintage Days celebration. Last year's event saw an unprecedented field of some 60 custom, vintage and just plain mind-bending motorcycles competing for trophies, prizes, and yes, the envy of all. This year's show, our fifth consecutive, takes place on Saturday, July 20 in the Big Tent located in the track infield and is open to all cafe racer style motorcycles. No need to pre-register- just ride up on your machine between 9 a.m. and 1 p.m. for sign-in with judging taking place at 3 p.m. And remember- no crybabies!
Trophies will be awarded in the following five categories:
Best British Cafe Racer Pre-1990
Best British Cafe Racer Post-1990
Best Japanese Cafe Racer
Best American/European Cafe Racer
Best In Show
Wildest Engineering
Stop By Friday, Saturday or Sunday and catch a sneak preview of the upcoming Fourth Season of Velocity's Cafe Racer TV, shoot the breeze with your favorite CRM staffers, and check out bikes from the show's first three seasons.