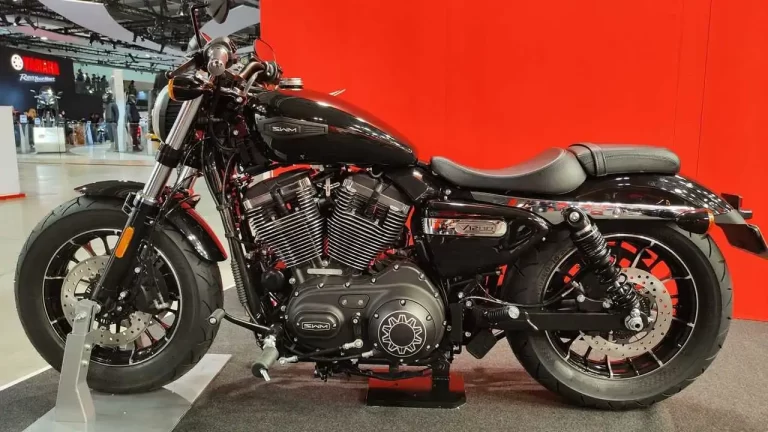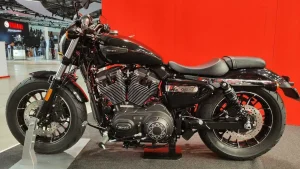 It was bound to happen. Harley-Davidson ended their 60-plus year run of producing their beloved XL series Sportsters in late 2021, leaving the newfangled, water-cooled and very rapid 1250s and its 975cc stablemate the Nightster as their sole Sportster models. There's been a decent response to the new 1250s and for good reason- it goes like a NASA rocket booster and handles far better than anyone could have predicted. However, there are plenty of traditionalists still hungering for the familiar rattle and roar of the pushrod-operated XL Sporty, which is why Chinese motorcycle manufacturer Shineray Motorcycle (Shineray roughly translates into stallion or horse) took advantage of their nation's lack of enforceable copyright laws and created this breathtaking replica. The Custom 1200 was revealed a this week's EICMA industry showcase in Milan, Italy, to much applause, head-scratching and, we're sure, fevered messages to various trademark law firms.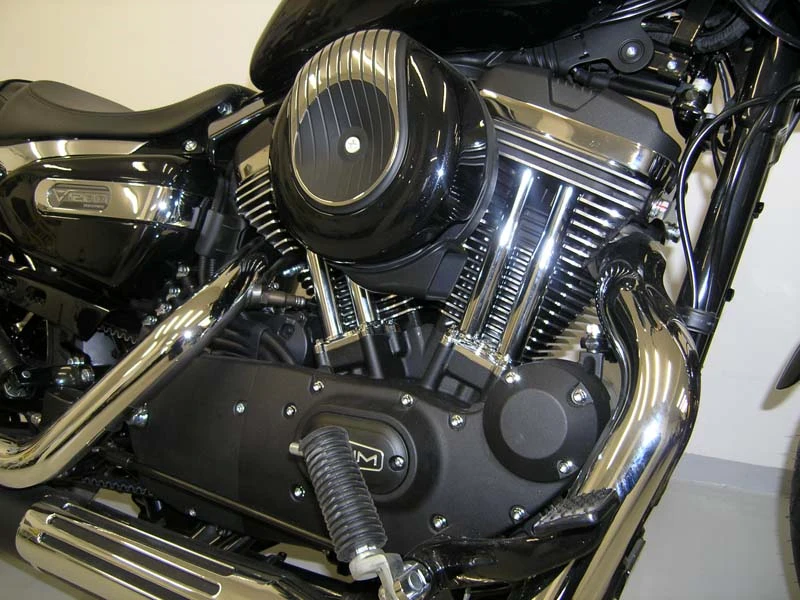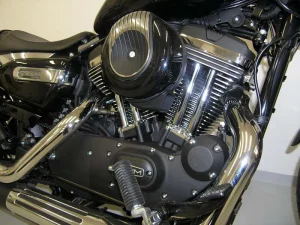 Takea close look at the C1200 and it's downright uncanny how much it resembles the now-defunct Harley-Davidson Sportster 1200. The Roadster style fuel tank and bodywork are pure imitations of Milwaukee's designs, while the two-valve per cylinder 1200cc engine features honest to God pushrod valve actuation, belt final drive and a five-speed gearbox, just like it's inspiration. The stout, all-steel chassis is a double-cradle design with rubber-damping to quell that characteristic V-Twin vibration and the 45-degree motor belts out a claimed 80 horsepower, which is far from shabby. Dig the very contemporary balloon 16″ tires on mag rims and the black-tipped collector exhaust.
It's amazing to witness developments like this in today's truly global motorcycle market, a place where old school ideas about patents, proprietary designs and national origins matter so much less than they did to previous generations of riders. I'm old enough to recall when Harley owners were much concerned with whether their machine's major components were, indeed, made here in America, and the sad old days when T-shirts reading "I'd rather Eat Worms Than Rode a Jap Bike" were still common at bike rallies.
That's all gone now- replaced by a complex, multifaceted motorcycle market where technology, price point and market share outweigh all other considerations.
The machines will be for sale to European enthusiasts early in 2024 for an as-yet undisclosed price, but being imported from China, chances are it will be relatively cheaper than the original, American version. What's fascinating is whether some of the Sportster's die-hard followers on this side of the globe would lobby to get the C1200 imported to these shores. The sheer irony of American riders clamoring for a Chinese-made H-D knock-off is too sweet to be believed.