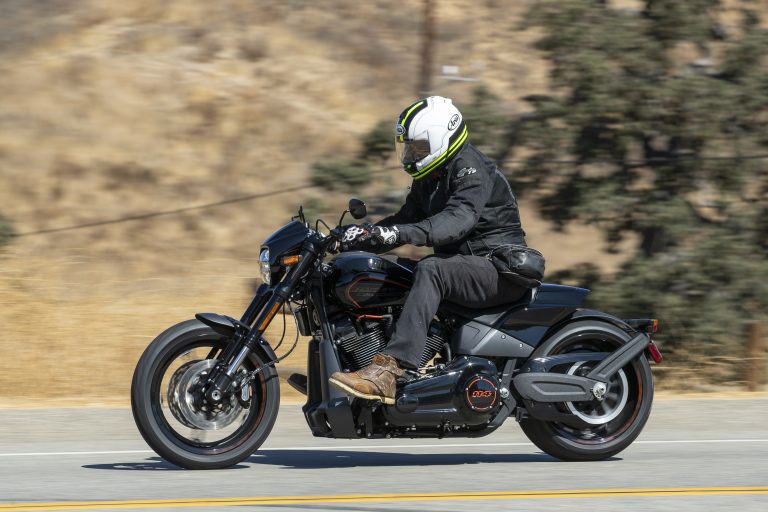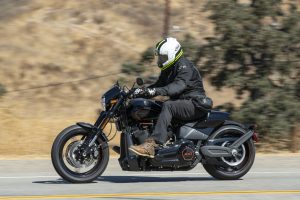 Buzzing around some of the local hilly backroads recently, I spotted a group of motorcycles parked by a roadside BBQ restaurant and decided to pull in. The assembled bikes were a mixture of hardcore sportbikes with full fairings, a couple of performance nakeds and a BMW R9T or two. One fellow sat proudly aboard a rather tired-looking Honda CB750 cafe racer, a machine definitely out of place in this high-tech crowd. "What do you think the fastest bike here would be," one young rider asked me as he admired my Fat featherbed Triton. "I'm guessing it's the Aprilia Tuono V4, hands down," I replied. "No, that would be me," spoke the rider of the 1970s Honda. I fully expected the rest of his riding companions to burst out laughing, but no one did. Strolling over for a better look at the motorcycle capable of prompting such a boast, I was more closely why the owner was so eager to blow his own horn. The Honda four was equipped with a pair of rigid struts out back where the shocks should have been, and the rear tire was a fat, 16″ spoked unit, wrapped up in a well-blistered tire that had clearly been down a few hundred quarter mile drag strips in its day. On the far side of the bike sat a big, blue nitrous bottle, while an air-shifter had been attached to help speed up trips down the GP-shift-pattern gearbox. This was one serious piece of equipment.
The owner explained that most of the sportbikes he rode with cornered faster and could outrun his SOHC Honda on a racetrack. However, on the quarter mile, his years of experience executing standing launches, made his bike almost impossible to beat. I've always appreciated these sort of David VS Goliath motorcycle performance shoot-outs, where a machine no one would expect to be a brazen speed-demon, proves itself capable of besting even the most costly, high-tech bikes going. Once, at a rural Ohio eighth-mile strip, I watched in awe as a guy on an ordinary Harley-Davidson FXRS whooped a wheelie-bar equipped Kawasaki drag bike and I remember less than fondly how many times my Ducati 999 track bike was passed- repeatedly- by former CRM contributor Glen Pison's buzzy little Yamaha 250 two-stroke.
I got my revenge of sorts a couple of years ago when testing new 2022 streetbikes in So Cal. I had borrowed one of Harley's new, and much-misunderstood FXDRs, a motorcycle that was clearly inspired by the brand's decades of success drag racing. I remember Alonzo Bodden remarking at the time that the FX resembled "a what happens when somebody drags a powerful magnet through a Harley-Davidson parts department" due it's weird, cobbled-together appearance. But what the short-lived FXDR lacked in curbside appeal, it more than compensated for in sheer thrust; out on the Pacific Coast Highway one busy Sunday morning. The cost road was filled with speedy modern sportbikes and at several stoplights, I was challenged by riders eager to prove how quick their mounts were, especially against an air-cooled Hog. After blowing several of these wannabe racers into the weeds, I felt a sense of pride so strong, I briefly considered purchasing one of these ugly duckling sleepers for myself.
I've heard it said that much of racing is between the ears, which explains how underrated machines can so often turn the tables on a much faster- on paper, that is- motorcycle. The Honda rider challenged me to a race down the next hilly straightaway, but knowing full well the fact that the Modern Triton was best in mid-speed corners, not flat-out acceleration contests, i passed on the offer. But every day since, I've spent at least a few minutes wondering, what if…