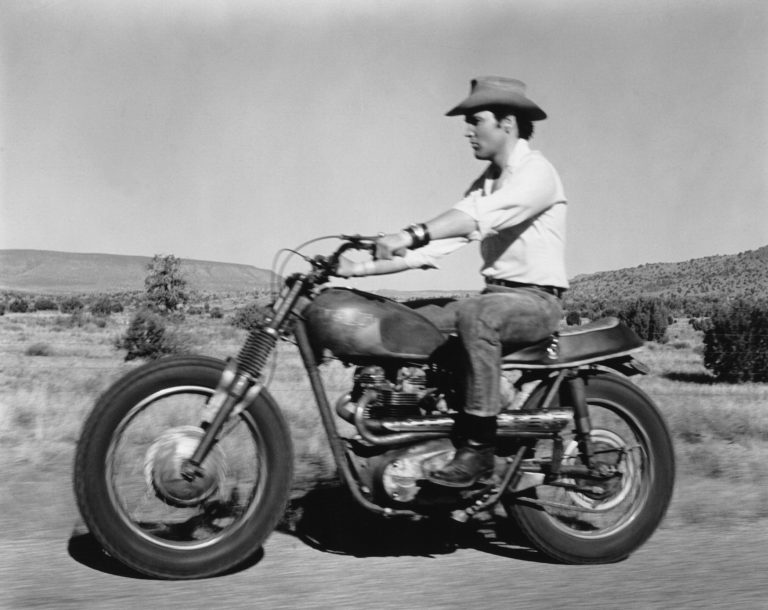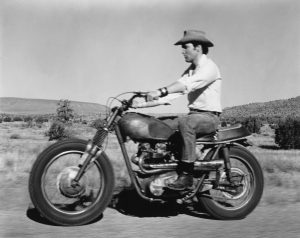 Many are the urban legends surrounding motorcycles owned and ridden by Elvis Presley. The so-called King of Rock and Roll was an avid motorcyclist during most of his career, appearing on the cover of Harley-Davidson's house publication "The Enthusiast" in 1956 aboard a new Sportster. Unsubstantiated tales have surfaced over the years about various bikes owned by Elvis turning up at swap meets and salvage yards where they're allegedly purchased by new owners who are blissfully unaware of their bike's historic origins. And while these stories have all proven untrue, a real-life Elvis motorcycle story has surfaced in recent days that's as incredible as all the urban legends combined.
In 1965, when Elvis was a certifiable worldwide pop music sensation, earning millions for his hit records and movies, he made a bold move. To reward his entourage – known as The Memphis Mafia- he purchased no less than nine new Triumph Bonnevilles that were given away to members as thank-you gifts. Not much is known about the history of these bikes, but recently, Triumph Motorcycles have decided to seek out the collection of 650cc twins, in hopes that some of the historic machines might still be intact.
The first machine was purchased from Bill Robertson and Sons, a local So Cal dealership, by Jerry Schiller, a pal of Elvis' who was also a MM member. After tooling around the area near his Bel Air home on the 650, Elvis became enamored of the lightweight British twin and ordered a slew of T120 Bonneville and TR6 models from the shop.
Triumph is seeking help from riders worldwide in tracking down any or all of the MM bikes, and they've even partnered with custom bike builder J. Darr to create a new T120 Bonneville designed in tribute to Elvis and his love of British bikes. The new bike was revealed at last weekend's Barber Vintage Fest in Leeds, Alabama, alongside a soon-to-be-customized Gibson guitar.  The pair will be auctioned off to benefit the Elvis Presley Foundation, a charity dedicated to Goodwill Homes Community Services in his former hometown of Memphis, Tenn.
And though it's a long-shot, Triumph is hoping someone out there will have a lead on locating the bikes or at least their whereabouts, and are asking parties to contact their team at ElvisTriumph@triumphmotorcycles.com