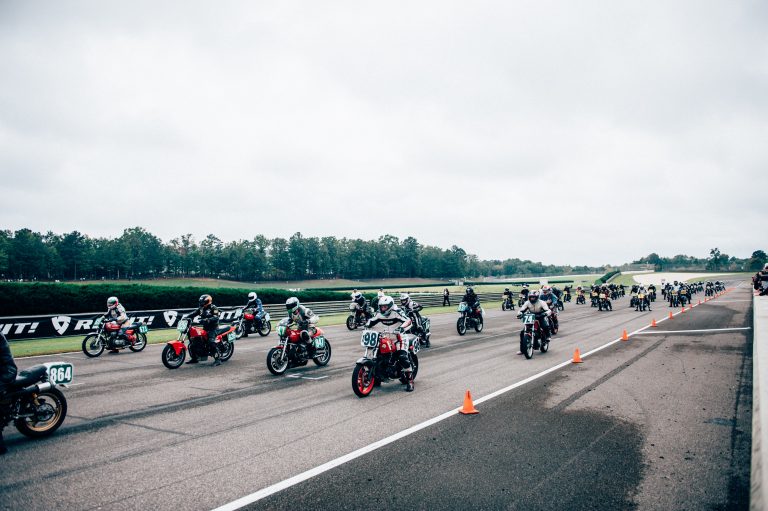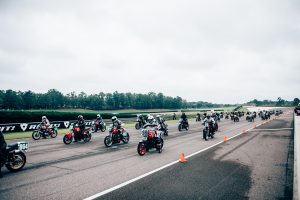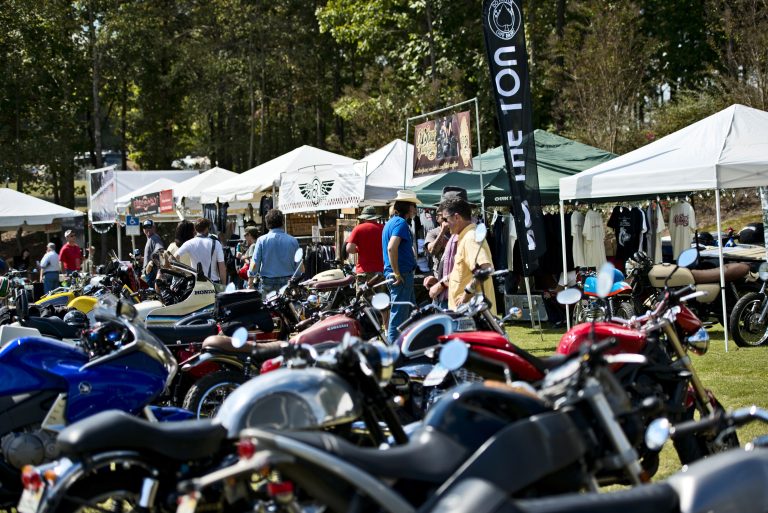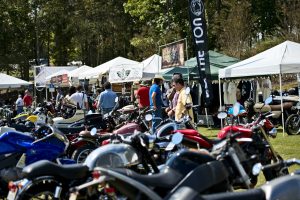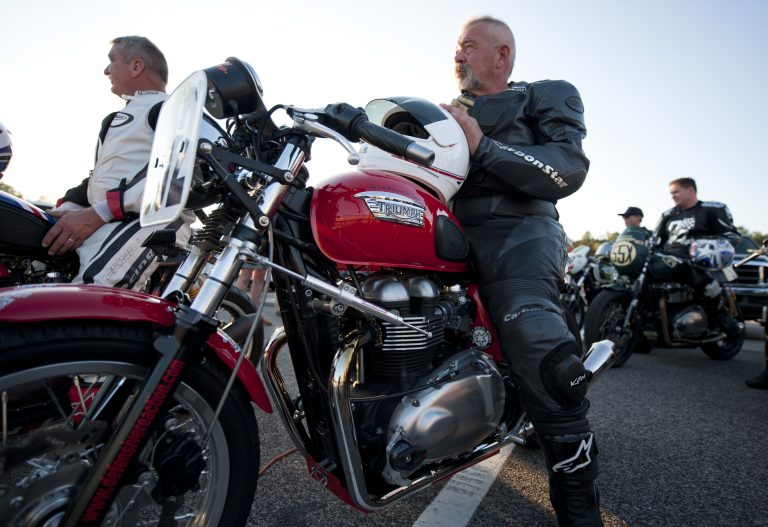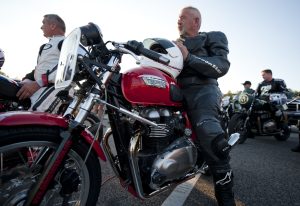 If you're into vintage bikes, roadracing or just checking out the world's best motorcycle museum, Barber Motorsports Park is THE place to be this weekend. The annual Barber Vintage Festival kicks off today, and the event has quickly become the country's biggest and most multifaceted vintage biking celebration. Emerging as a sort of one-stop shop for all things two-wheeled and historic, Barber, in our opinion, is unique for emphasizing keeping vintage bikes in motion rather than static displays of classic and custom motorcycles. Over the three-day weekend, you can see some of the rarest high-performance machines raced as they were designed to be, hitting impossible speeds on Barber's undulating grand prix circuit. Across the infield from the track there's a swap meet that's considered one of the largest staged in the country, with literally hundreds of vendors hawking those hard-to-find parts your project bike needs.
Some visitors have said that if you simply pick a spot to watch from and stand (or sit) there long enough, every old school motorcycle or cafe racer you ever wanted to see will eventually ride by during Vintage Fest, which is one hell of a reason to go on its own.
Some of CRM's partners will be on hand showing off their latest wares including Boston's Vanson Leathers, who's yellow-and-black logo can be seen on the shoulders of many racers whizzing and roaring around the track. Not only will Vanson have a tent on site where new riding gear will be on offer, they're also set-up to tackle on-site as well as repairs for any crash-damaged leathers. They've also partnered with another of our sponsors, AHRMA, who are staging the weekend's long roster of competition events. Together, the two have launched a Racing Contingency Program where racers can earn Vanson Product Certificates good for new street or racing leathers. During the 2022/2023 race seasons, AHRMA Racers have earned over 4,800 Vanson product certificates valued at over $132, 920 and counting. If you're on one of the many grids this weekend you'll want to log onto Vansonleathers.com and get registered.
Other cool things to check out at Vintage Fest is the new Isle of Triumph area – located a the former Ace Corner spot – where the vaunted British manufacturer has an array of new machines available for demo rides along with live music all three days, branded gear for sale and a special lounge area to get you out of the hot, Alabama sunshine. Just up the way, BMW are staging a 100th Anniversary Celebration/Motorrad Days that's taking place in and around the museum grounds. There's a display going up featuring some of the Bavarian manufacturer's rarest historic machines and riders of new and classic Beemers can hang out with their brethren while digging on a BMW-themed multimedia display in the Fan Zone, a stunt riding exhibition, new bike demo rides and even an art exhibit focused on the legendary brand. If that's not a hatful of worthy classic and custom motorcycling to end the season, we don't know what is.