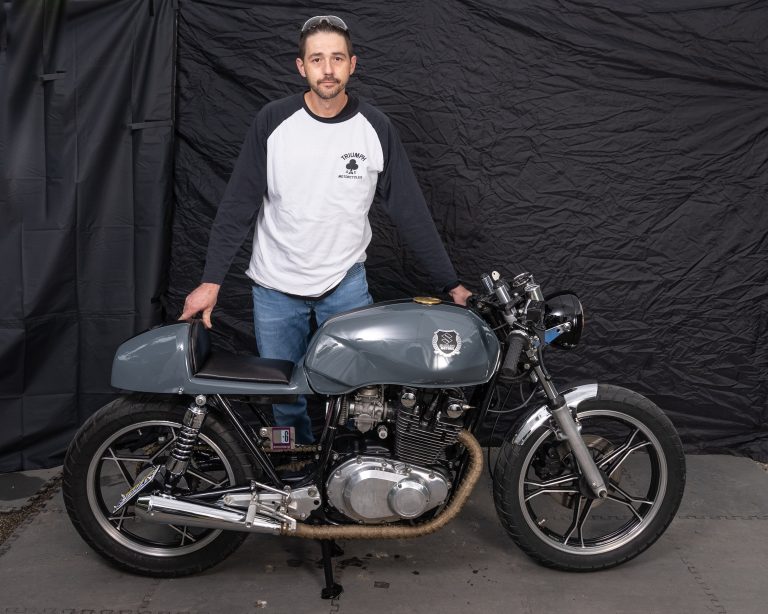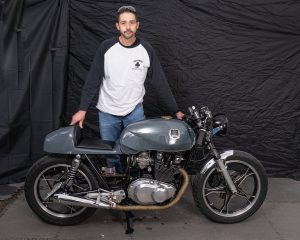 It's my honest opinion that a large part of what eventually sunk the custom chopper movement from the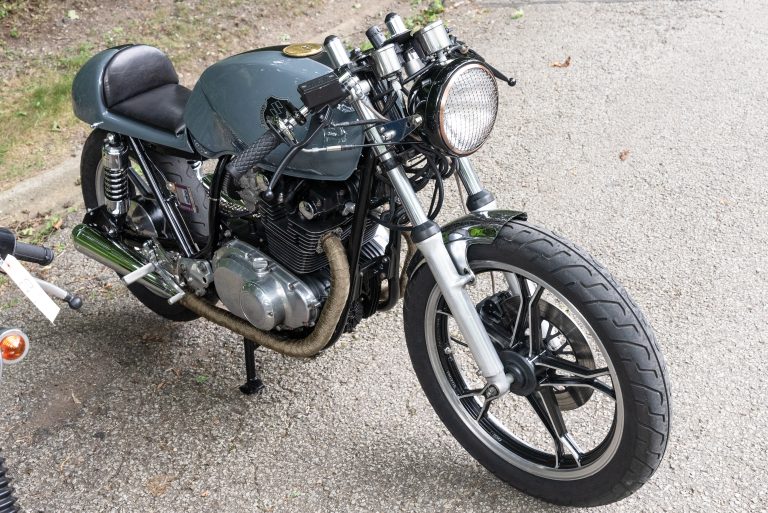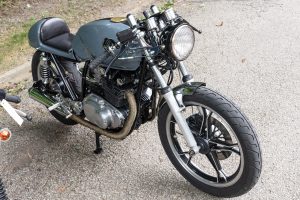 early 200s was the extravagant costs. Never mind that the original, 1960s choppers were stripped-down, very basic machines that emphasized speed and style over practicality, the later versions of these rigid-framed motorcycles had ballooned into grotesque caricatures of what they once were. The engines became so huge in displacement that one's feet vibrated off the footpegs under acceleration and the subsequent engine vibration transferred to the unfortunate rider became unbearable after just a few brief miles. All this unbridled bling ended up costing as much as a starter home did back then, causing the movement to collapse faster the you can say Beanie babies.
Today, custom cafe racer have mostly avoided this fate for several reasons. If a rider truly wants to go ballistically fast, they'll buy a sportbike. Cafe racers, by contrast, are more quick than outright ballistic, and the investment in style and personal taste makes them infinitely unique. Festooning a cafe racer with the sort of over-the-top parts and performance accessories that made choppers unrideable just wouldn't make sense, especially when they can generally be designed and built for just a few thousand bucks, tops.
We witnessed this low buck big bang effect on display at our most recent Reader's Ride-In Show where few, if any of the machines on display were built with mid five-figure budgets. I fact, one of the customized motorcycles that rolled away with a First Place Prize was a 1983 Suzuki GS 450L built by Oakdale, PA's Chris Snatchko. The sleek silver/gray Japanese twin captured a timelsss ton-up bike style for its low clip-on handlebars and non-nonsense aesthetic, all elements that would have been admired by Rockers and cafe racers half a century or more ago. The main modification seems to be the addition of a larger fuel tank from an early 1980s Suzuki GS 1000 naked superbike; the fuel cell blends perfectly into the fiberglass cafe seat with the utilization of some clever bodywork sculpting. What's remarkable about Chris' ride is how less makes it so much more; check out the bike's mid-section; where the factory installed side covers once mounted, he's cleared away all the mounting tabs, battery carrier and airbox parts leaving the GS' looking as stripped-bare as  a racebike.
There were definitely costlier machines entered into the Best Japanese Cafe Racer class and some that were definitely faster, but for our judges, this bare-bones street racer was worthy of a title (and a set of Dunlop tires of his choice.) So if you're thinking or building or are already planning the create a custom cafe racer of your own, remember, less is always more.