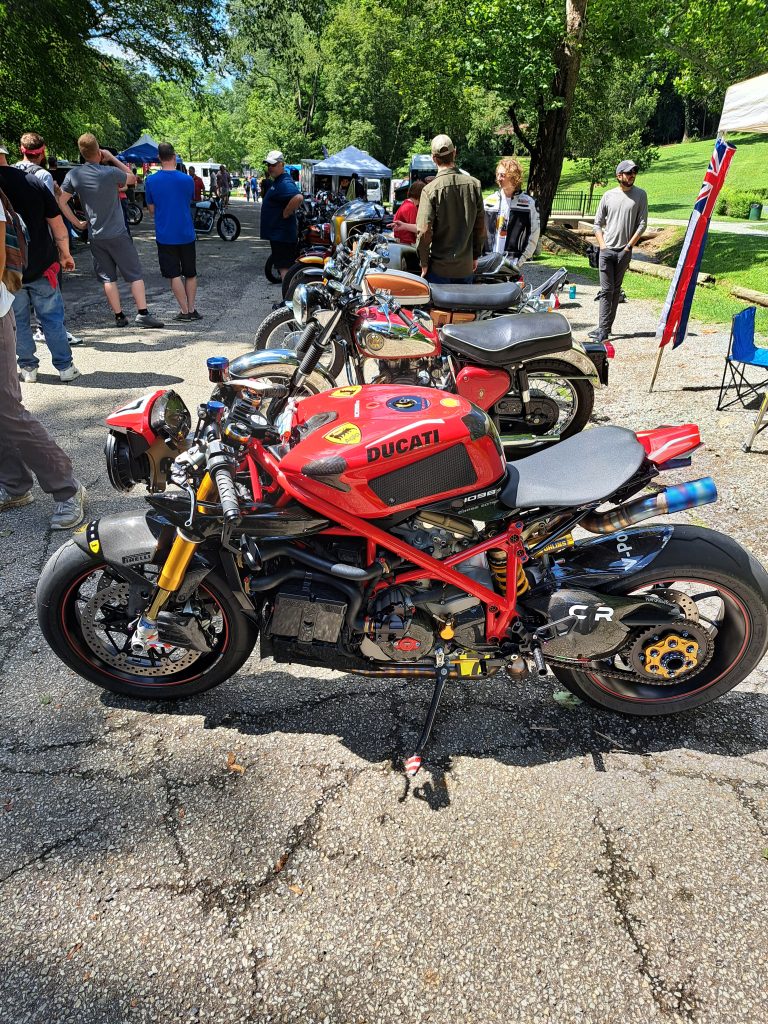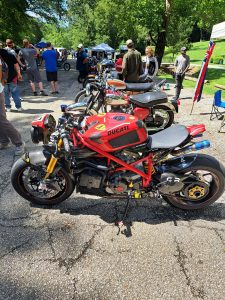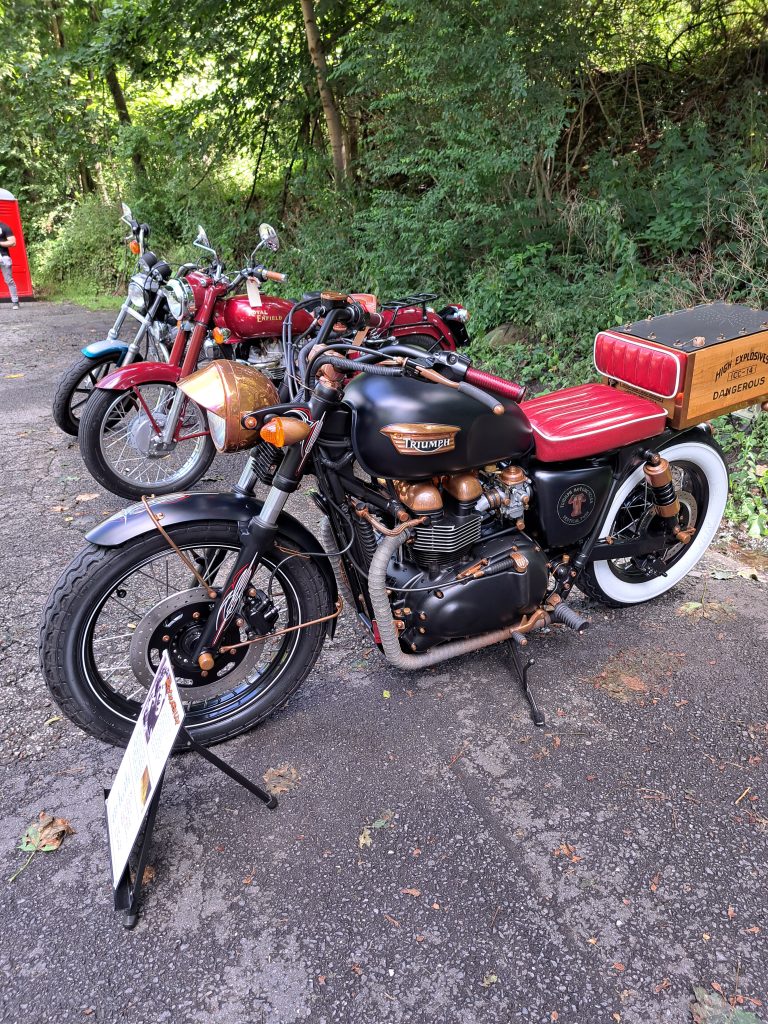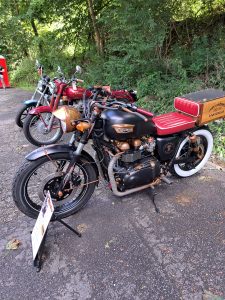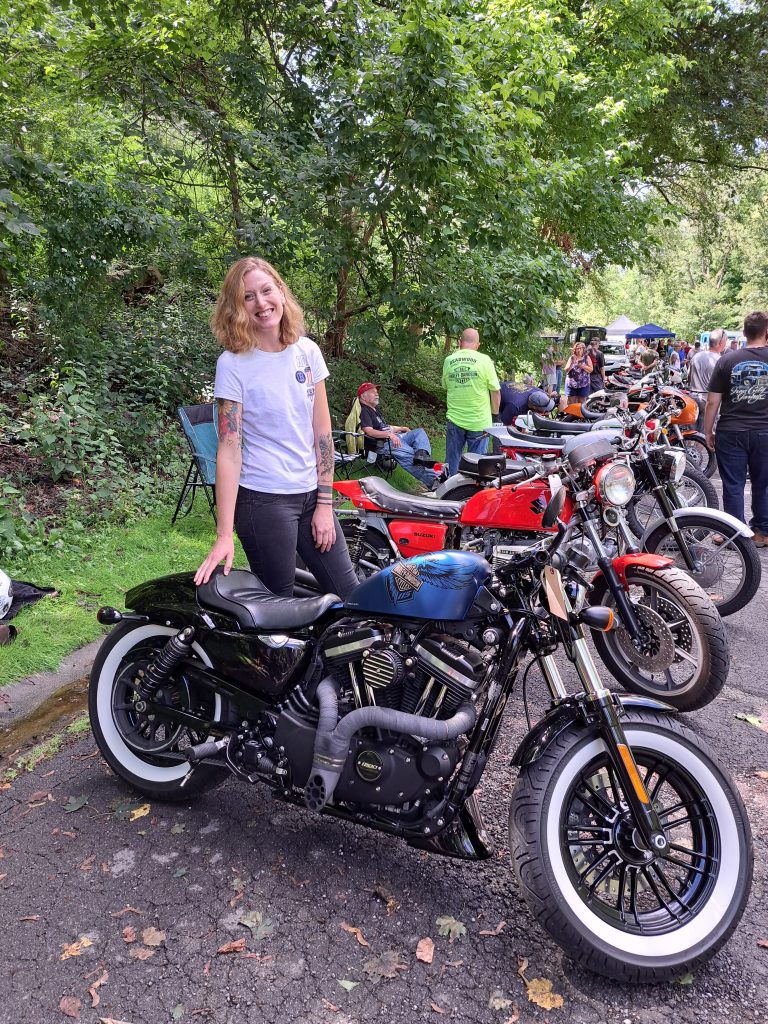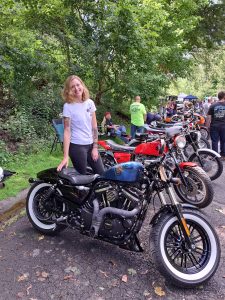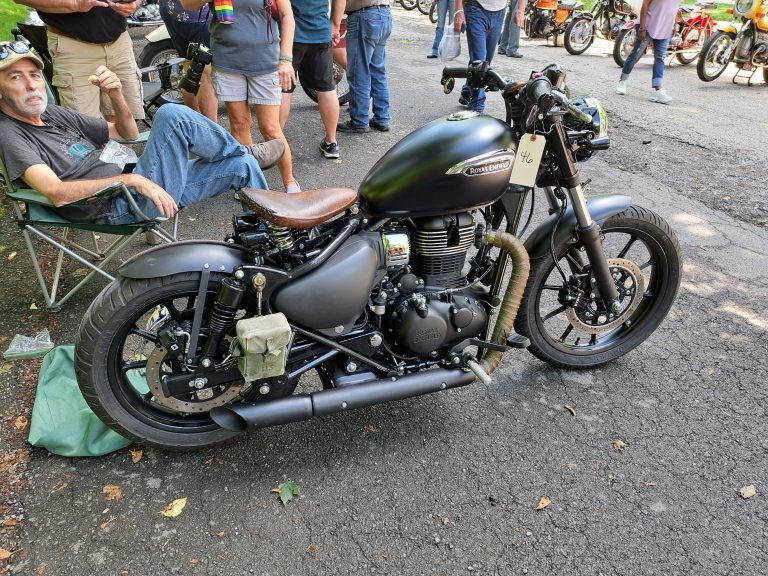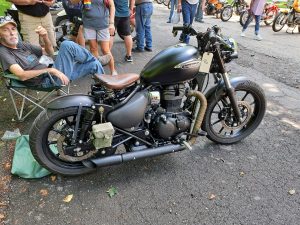 The 2023 Cafe Racer Magazine Reader's Ride-In Custom Show concluded Sunday afternoon with the best field of entries yet to date. In addition to crowing our first-ever female trophy winner, the assembled field of 50-plus bikes included some sleek, cover-worthy customs, painstakingly restored antiques and classics plus plenty of the sort of speedy, stripped-down motorcycles that make cafe racing so much fun. Despite some serious rain and thunderstorms the night before, the faithful began turning up as early as Saturday morning in anticipation of Sunday's event. By nine 1.m. on show day – a good hour before the doors officially opened- there were already bikes lined up at the gates, hoping to park-up and show off their builds to the assembled. It never ceases to know us for a loop to meet the individual builders, many of whom create new rides each year specifically to compete in our annual contest. We met local first-time motorcycle customizer Dick Williams, a Sewickley native who was inspired to build his first-ever custom cafe from the bones of a 1973 Triumph Bonneville 750 after attending one of our recent events. The stunning cream and blue Bonnie was subtly cool, winning second place in the Best British Cafe Racer category.
Our sponsors this year also deserve a big shout out as they provided the 12 trophy winners with an array of prizes that kept them smiling and happy all afternoon. For our six first-place winners, Hidenau, Avon and Dunlop all provided a set of new tires, while Vanson kicked in a Manx leather riding jacket, Speed Moto Co. a redeemable $400 gift certificate for custom parts (no doubt used to build one of next year's entries) and vintage racing body AHRMA provided a certificate for one of their acclaimed racing academies. Lucky Spirits kicked in with a bottle of their very popular handmade craft spirits for each, which kept the after-parties rolling into the wee hours.
The Second Place winners rolled away with a tattoo certificate from Pittsburgh's Inka Dinka Do studies, a pair of Joe Rocket gloves, copies of Quarto Publishing's Distinguished Gentlemen's Ride book and swag provided by British Cycle Supply, Ton-Up Clothing and Honda. Best of all every winner received a unique trophy created by our partners at Virginia's Cognito Moto, who machined a series of trophies in the form of miniature cafe racer bodywork replicas from solid billet aluminum.
Ours may not be the biggest or rowdiest custom motorcycle show around, but the grins on the faces of the folks who traveled from many states away just to share in the camaraderie and experience of talking and seeing ton-up bikes of many varieties makes it all worthwhile. We never tire of hearing from riders who tell of their long-distance journeys to Sewickley for the show, many fo whom have been attending each year since we first staged an event here back in 2013. Cafe Racer magazine's October/November issue will include 12 pages of coverage from this year's show so you'll want to make sure it's in your mailbox come October 12. See you again next year!