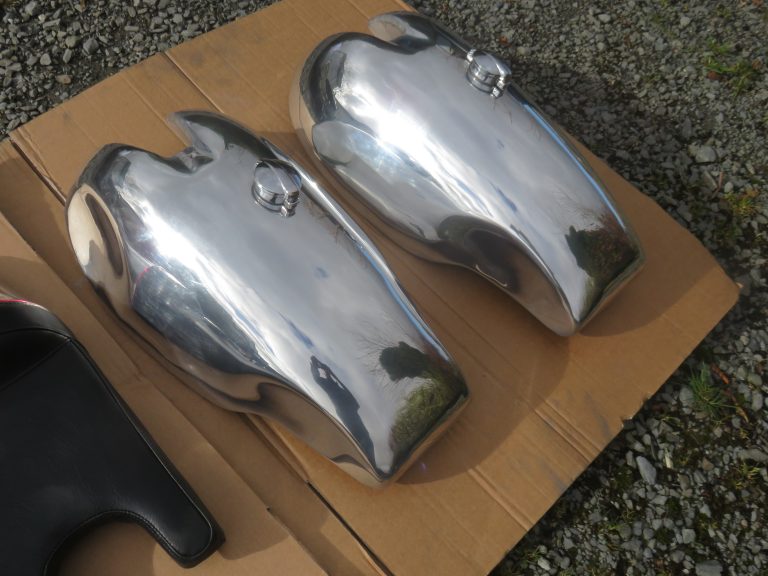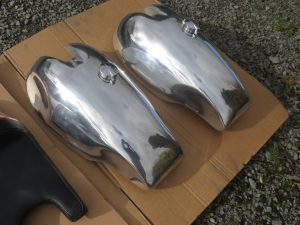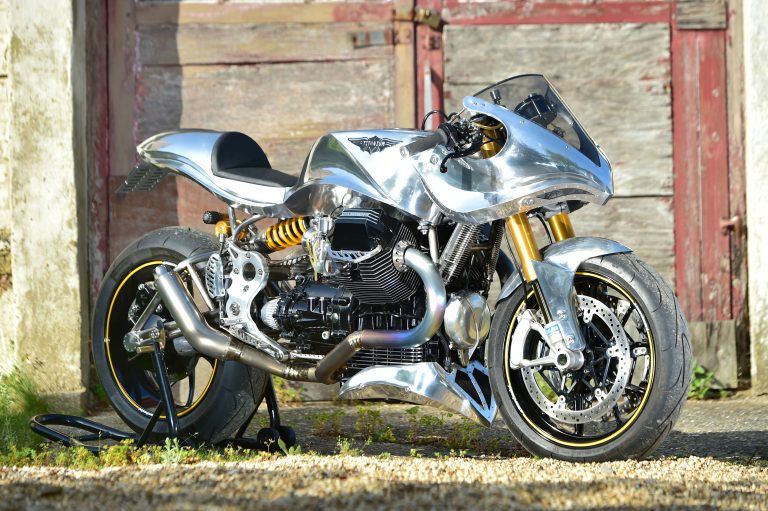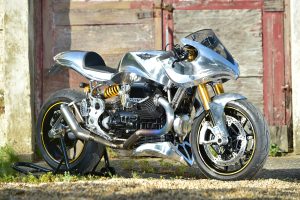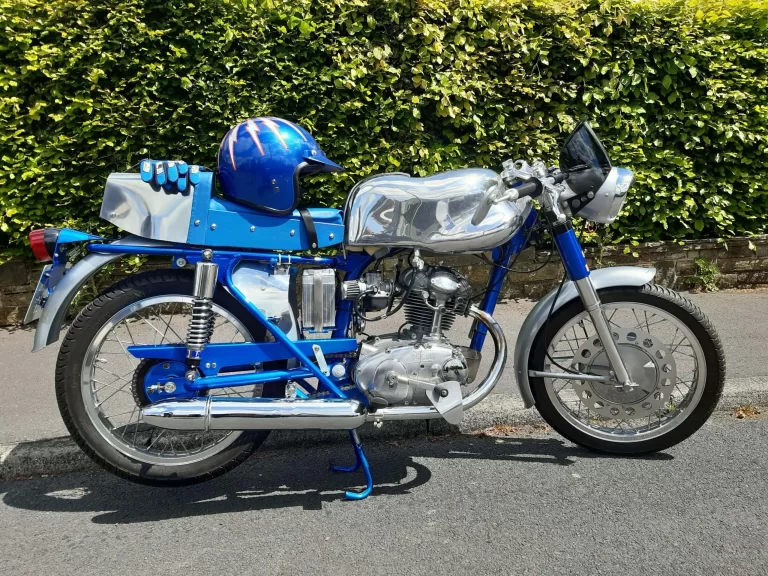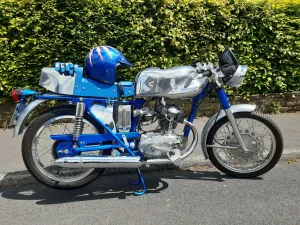 There are several elements that comprise a timeless cafe racer motorcycle, from the non-nonsense, stripped-down design to the emphasis on pure, unfettered performance. And whether your ride is a classic, Mid-Century British twin or single, a Japanese multi-cylinder screamer or a modern bike done-up like a custom race replica, a few polished aluminum bodywork bits can really make for a standout bike. When building my first-ever cafe bike back in the mid-1990s, I was lucky enough to happen upon a small London shop that offered loads of alloy tanks and fenders for at-home cafe racer builders, and I say lucky because there were few US outlets for these shiny, hand-made parts at the time. Since then, their numbers have dwindler even further with Ohio's Domiracer and New England's Clubman racing Accessories both departing to that big parts sale in the sky.
So where do today's ton-up tribes go when searching for the perfect components to create their dream machine? Many turn immediately to eBay where some fairly decent aluminum gas tanks, fenders and seat units can be had from crafstpeople working throughout India. As a former British colony, the tradition of cafe racers – and British machinery in general- is deep on the Asian subcontinent. We've actually purchased a couple of Indian-made fuel tanks and the quality is not bad at all. They tend to arrive in a decent state of finish, though it's smart to order gas caps and petcocks along with your fuel cell as the threads are often of questionable origin.
One of Cafe Racer magazine's longtime advertisers has provided us with some alloy parts of amazing quality and design, though Tab II Classics in Wales suffered a serious setback that owner Richard Phelps said nearly put the shop out of commission. During last year's Isle of Man TT races, the shop's chief aluminum welder Mark Purslow was killed while racing, practically stopping the booming business in its tracks. Gas welders who are adept at fashioning delicate sections of hand-pounded aluminum are rare these days as the process is something of a lost art from days gone by. Thankfully, Phelps tells us Tab II has recently hired on the 21 year-old tom Smyth who has proven capable at Mark's former task.
"In a strange twist of fate, at Marks funeral we were introduced to a young guy by the name of Tom Smyth who was a friend of Mark.
Tom is only 21 years old, yet he is already a well-accomplished welder/fabricator. He has a background in blacksmithing, yet motorsport is his real passion. Unlike most young boys playing football or video games, Tom got his first car at the age of 10 and had already decided to devote his life to motorsport. He trained in welding and metal-work, and then when he left school he went on to train in blacksmithing, which allowed him to explore a more artistic side. When he found out what we did at TAB he was therefore eager to try his hand at some new skills (or should I say old, classic skills). The minute he picked up the gas-welding torch we knew that he could go far. With just a few months under his belt he has proven himself to be a natural, and more than that Tom is excited to carry on learning these traditional techniques. Tom has now join us full time and for the first time in a while i am very optimistic about the future of TAB.   Mark was a unique character and therefore irreplaceable and he will always have a place in our hearts," Phelps says.
Look for some new offerings from Tab II in coming issues of Cafe Racer and a couple of lucky attendees to our August 13th Custom Bike Show will have the rare chance to purchase one of two alloy gas tanks that Mark completed before his untimely demise. Build on.