Our current June/July issue features coverage of the past winners of our annual reader's Ride-In show's top honors, and the story chronicles a broad array of trophy-worthy custom motorcycles. However, looking into back issue files for these images, we relaized the events have drawn in hundreds of machines that were created with the same care, dedication and mechanical flair as those who rolled away with the big prizes. For every dazzling, high-performance road rocket that captures a majority of the coveted People's Choice ballots, there are other bikes that get overlooked for some reason or another. When poring over images like these – and there are literally thousands- our staff realizes that the attendees and judges somehow missed out on some real choice rides. At risk of sounding like some touchy-feely new age Little League coach, I sometimes find myself wishing there was a means of rewarding some sort of Participation Trophy to just about everyone who rides in on a handbuilt cafe racer, bobber or antique that they'd painstakingly built with their own hands.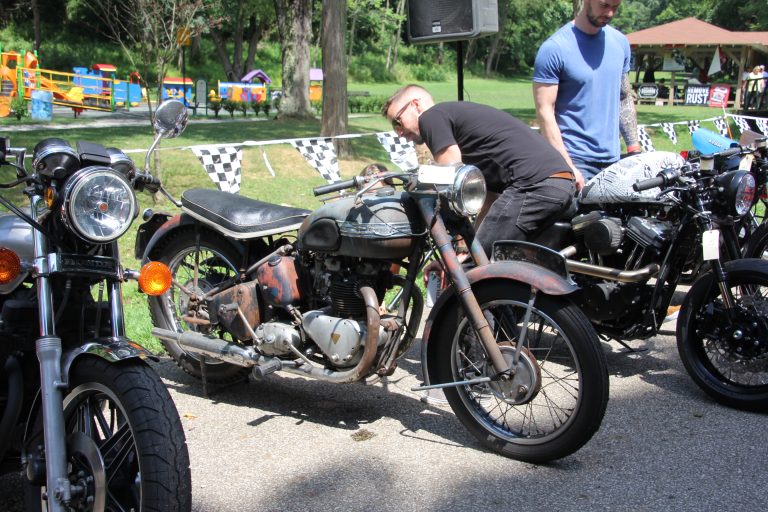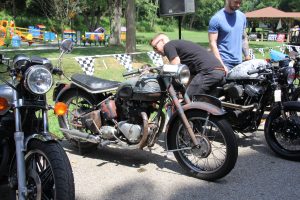 Take the Triumph Speed twin pictured here: it turned up at our 2018 event drawing eyes by the hundreds as it appeared to be an unrestored original condition bike from the early 1950s. What paint was left on the factory Triumph bodywork appeared to have mostly faded or been replaced by decades of rust and road grime, which covered everything from the wheels to the engine. It was later pointed out by someone in the crowd that the Speed twin has actually been subject to a complete mechanical overhaul with the weatherbeaten appearance the skilled results of a painter's hand. That the Triumph managed to fool even the more experienced eyes of our veteran judges speaks volumes about how much effort and creativity folks invest in their bikes.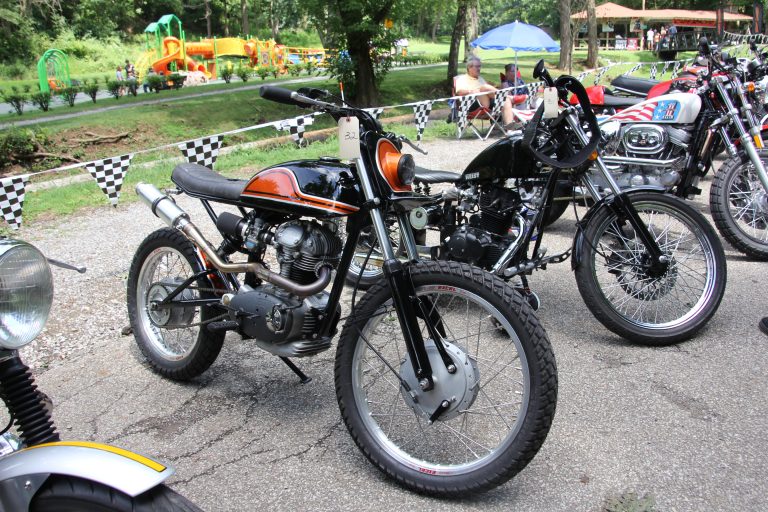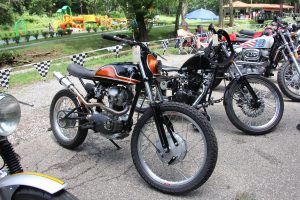 Another inspired two-wheeled creation that somehow escaped the attentions of the judges was this funky little Ducati Scrambler single from the late 1960s. The bevel-drive singles are rare enough in their own right, so much so that radically customized versions are thin on the ground. The owner of this example has modded the rear chassis section to adapt a modern monoshock suspension unit that's attached to a trellis swingarm of his (or her) own design. The tiny headlight nacelle carries the sleek gloss black and orange paint job lending the Ducati a desert sled racer look that really should have taken home an award.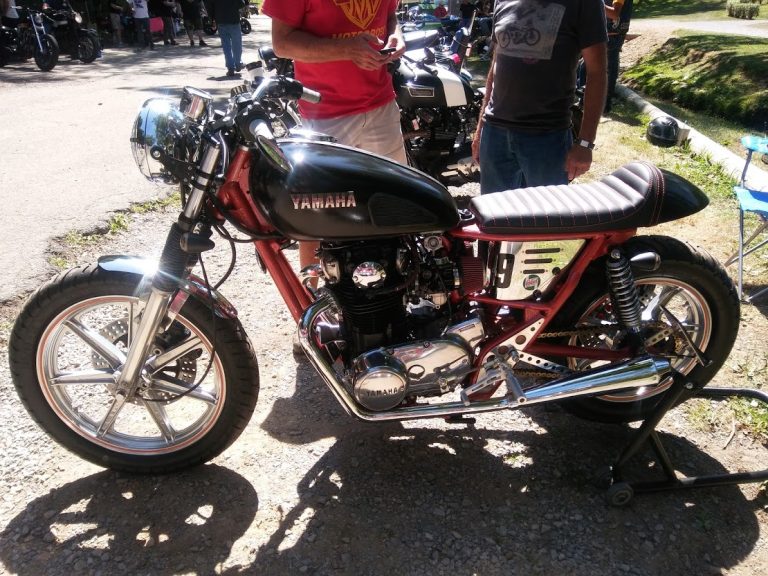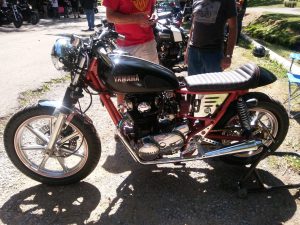 Finally, a tasteful re-take on one of Yamaha's venerable XS650 twins turned up at our 2019 event proving builders needn't spend tons of cash to make memeorable custom motorbikes. This XS was one of the so-called Specials models that Yamaha turned out in the early 1980s, equipped with none-too-genuine mock-chopper accents to appeal to American customers. The ugly stepped seat, pullback handlebars and other accents are long gone, replaced by a pair of one-off, chrome side panels, a mini cafe front fender, a red powdercoated frame and a bum-stop cafe seat with red stitching. The reverse megaphone mufflers, mag wheels and polished engine are pure 1960s cafe cool. Maybe this year we'll hand each of the entrants who didn't take home an award but rode in on award-level bikes a cold beer to show our appreciation. it's the least we can do. See you and your bike Sunday, August 13th at Sewickley's War Memorial Park.