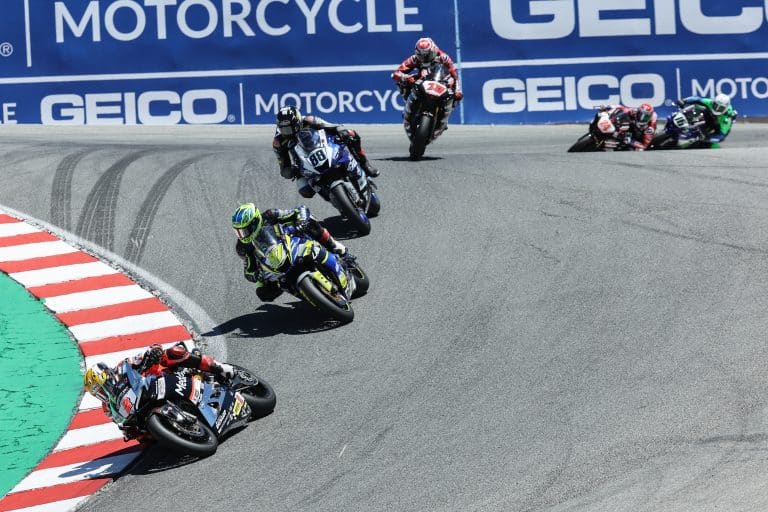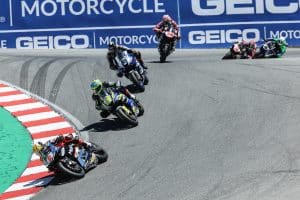 The Daytona 200 gets underway Saturday at 2 pm and for the third consecutive year, I won't be watching the race. This is not a decision of my own, but that of cable TV programmers who have collectively passed on providing broadcast coverage of what once was considered America's premiere motorcycle competition. I remember gathering a few friends at the house for what was always a fun, raucous afternoon of cheering on our favorite racers and teams, hanging on the edge of our seats as the grueling, 200-mile race played out its inevitable drames and thrills. That, however, was in the early 200s, when the 200 was run under the well-heeled auspices of the AMA Superbike Series. That well-attended, generously sponsored racing body was a casualty of the economic downturn of 2008, and the new domestic racing series that's replaced it, MotoAmerica, have done a great job of promoting motorcycle roadracing in the US, but the TV coverage just hasn't materialized.
Getting eyeballs on motorcycle racing has long been a problem in our car-crazed nation. Back in the 1960s and '70s, the only mainstream exposure for roadracing came in occasional broadcasts of the 200 and a few other select races as part of ABC's long-running "Wide World of Sports." Though few of us realized it at the time, the era during the 1990s and early 2000s when Speedvision network brought viewers a weekly roster of motorcycle racing content covering everything from the glamorous World Superbike Championship to AMA Superbike and Moto GP, was a golden period for two-wheeled motorsports fans. Today's TV landscape is far bleaker, with Speedvision bowing out some 18 years back and NBC Sports network which ran racing until 2021, also a thing of the past.
Even those cheezy, cookie-cutter custom chopper programs that flooded the airways a decade ago have all but vanished, with Moto Trend channel- formerly Discovery Velocity- now running a car-only format.
Can anything be done, one wonders? Well, Mav Tv, a regional sports and men's programming channel is running MotoAmerica racing's full season this year, but Mav is not available nationwide. Fox Sports 1 is also planning to run six World Superbike races in 2023, but details on which races and on what dates aren't readily available. It's bene my experience that major sports networks will only run a motorcycle race if, say, a soccer game runs short or a golf tournament is rained out, sadly enough.  If you're a really dedicated fan, most of the big, global racing series are still available on streaming networks, though the subscription rates err on the costly side. A full season of World Superbike racing can be watched from the comfort and convenience of your smartphone, computer or smart Tv, but at around $70 per series, catching this and/or Moto GP becomes a bit prohibitive. How knows- as technology's relentless march forward continues, perhaps there will someday be a n affordable means of following motorcycle roadracing in the US. Until then, we can only hope.