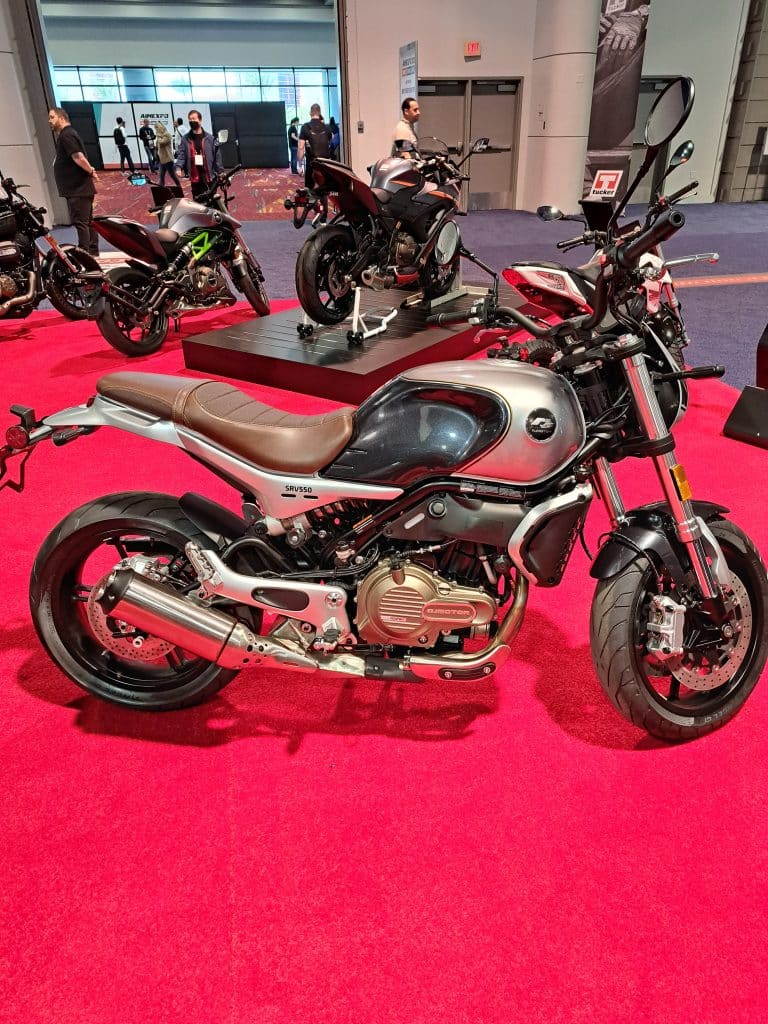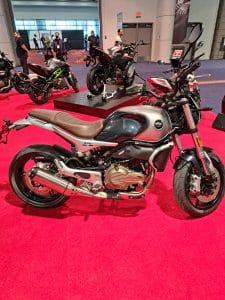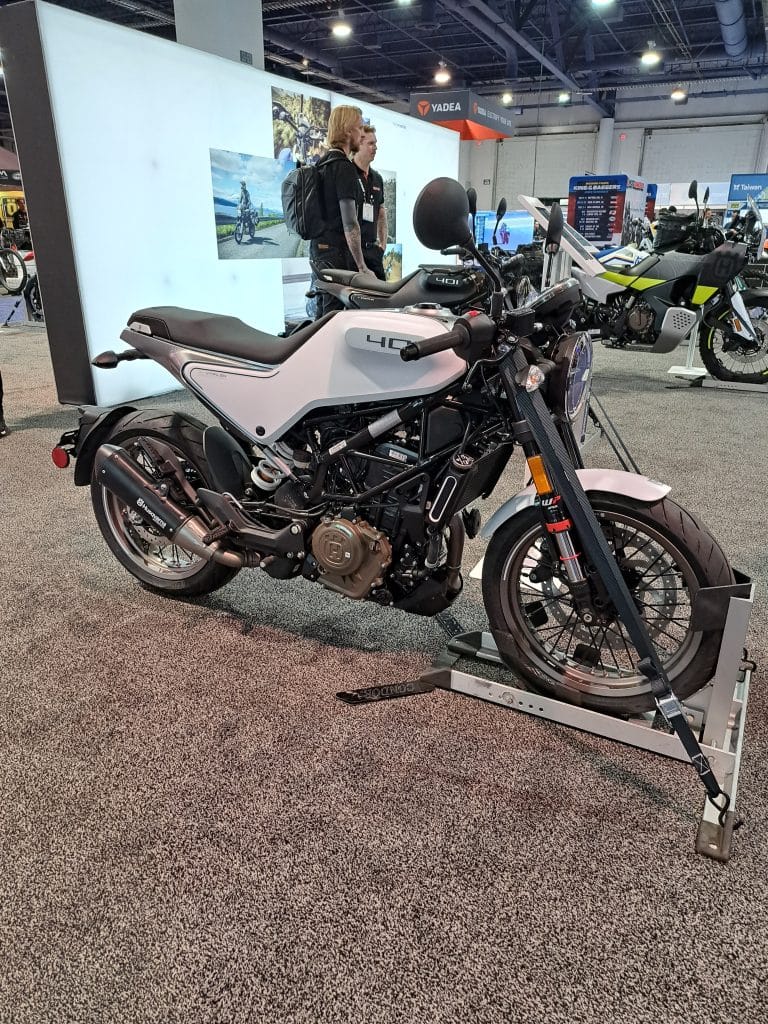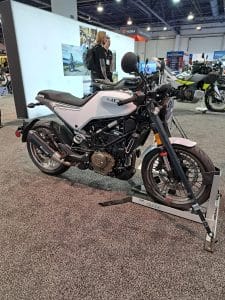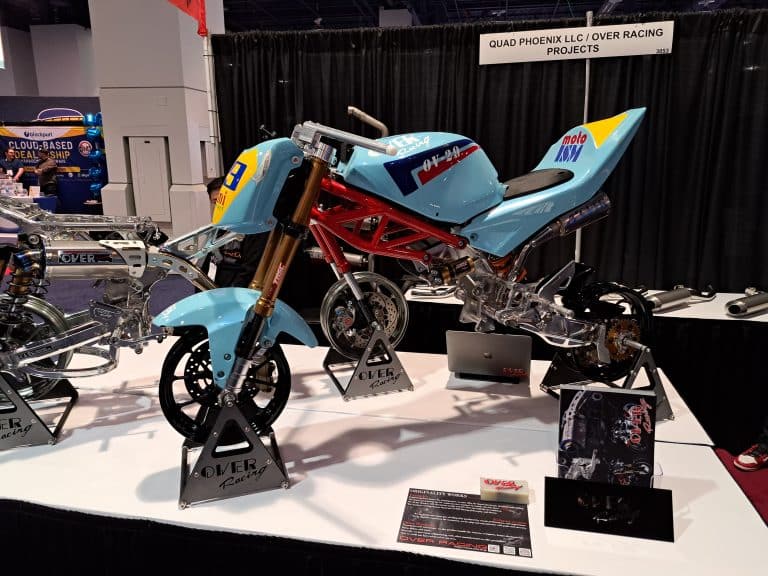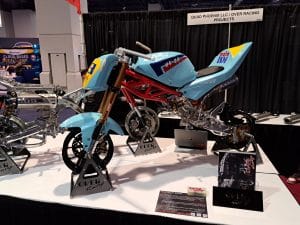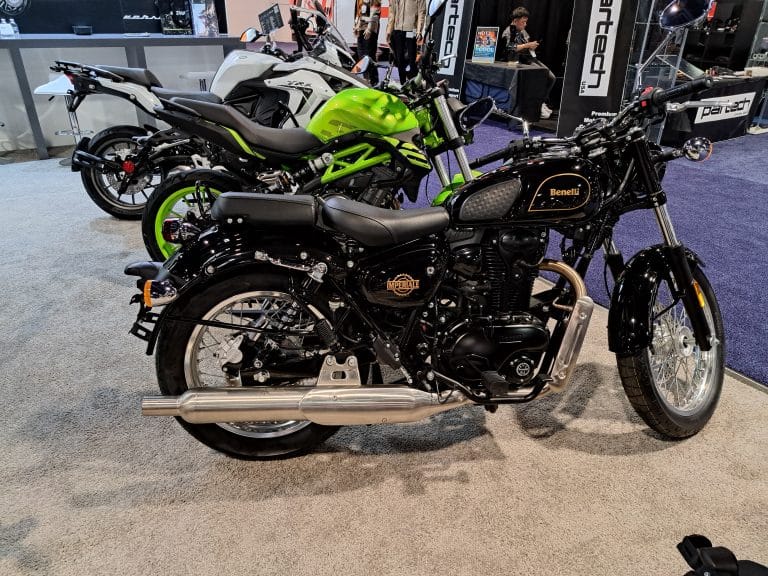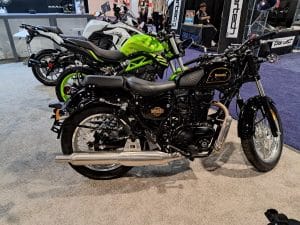 It's been quite some time since the Cafe Racer Magazine crew attended a motorcycle industry show. Too many office and garage duties keep us busier than the proverbial one-legged man in the ass kicking contest. This week is different. We flew out to Las Vegas for the AIME Powersports Expo and we're glad we did.
It's always good to see what direction the motorcycle industry is heading and the evidence here points to smaller displacement bikes from unexpected places. The display booths are literally crammed with Chinese-made streetbikes few of which are bigger than 700cc.
Italy's Benelli is now a multinational concern with the motorcycle design handled by the Milan Italy team, and manufacturing based in China. They rolled out a very groovy 400cc single known as the Imperiale that should provide stiff competition for Royal Enfield's 350 Classic.
Also from Italy comes Moto Morini whose 350cc V-twin factory cafe racer was a huge hit 40 years ago. They've announced a return to the US market with a very attractive line of high-tech 650cc twins that we're eager to test ride. Decked out with top-shelf Brembo brakes and adjustable suspension MM even had a very cool line of riding leathers on display.
Many are the Chinese aftermarket components manufacturers and the show was so well attended it was tough to see everything in one go.
Check out the images above for a glance at another Asain newcomer from QJMotor, who proudly displayed this all-new 550cc retro cafe racer. The SRV550 resembles a cross between Suzukis SV650X and BMW's R9T but with a $6100 asking price it should sell as well as both.
Look for more coverage in the April/May issue of Cafe Racer Magazine.