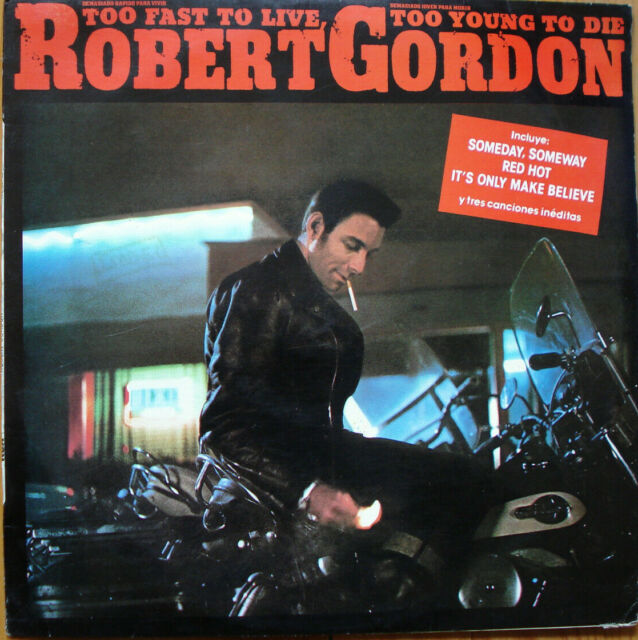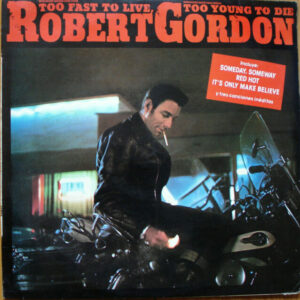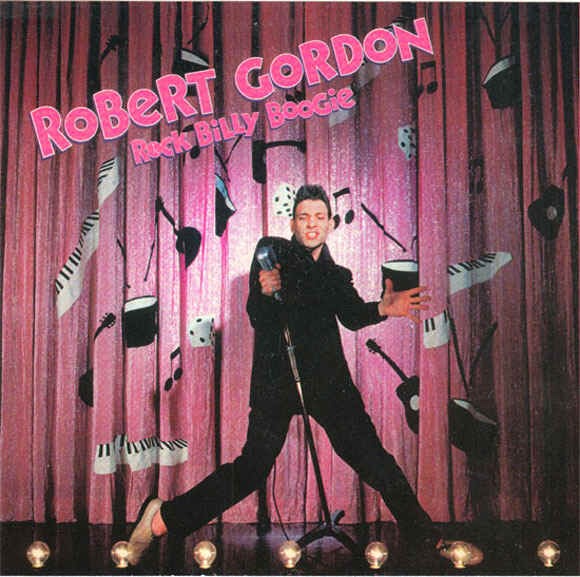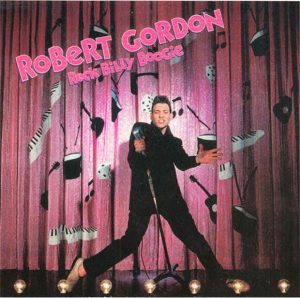 It took a couple of days, but the news of the death of rockabilly legend and vintage motorcycle rider Robert Gordon eventually made its way to the CRM offices. More than a few of us have been longtime fans of the NYC-based retro rocker, who burst onto the global stage back in the late 1970s, leading what would prove the first of several high-octane rockabilly revivals. Gordon, with his trademark jug ears, narrow-waisted pants and moody baritone singing voice, struck quite a figure in an era when rock and rollers favored teased shoulder-length hair, spandex and cheesy, fantasy/sci-fi lyrics. Instead, Gordon stripped-down a selection of classic rockabilly and R&B tunes and made them sleeker, hipper and supercharged with sexual energy and pure adrenaline. Sort of like a musical version of a classic cafe racer, if you're feeling me.
In the late '70s, he teamed up with veteran roots rock guitarist Link Wray for extensive tours and a few acclaimed albums (remember those?) that firmly stamped rockabilly on the public's conscience.
CRM contributor Blair Powell actually opened for Gordon a few years back while playing stand-up bass in his band Highway 13 and remembers the gig as one of his favorites from a dozen years with the band. While still living in his native England, our stalwart tech writer Paul D. Stanstead caught a couple of Gordon's sizzling live sets in London in the early 1980s, "back when we all had enough hair to put pomade in," as he jokes today.
His covers of original rockers like "Black Slacks" Billy lee Riley's "Rock Billy Boogie" and even Bruce Springsteen's "Fire" were the stuff of legend and unsurprisingly, they still sound hep today.
My own exposure to Gordon's style and music came when I came across a copy of his seminal album "Too fast To Live/Too Young To Die" in a Pittsburgh used record store. Depicted smoking a ciggy while sitting astride his customized 1955 Harley-Davidson FLH Panhead, the image, it turned out- was plucked from Gordon's appearance in the 1981 retro film "The Loveless"
which soon became something of a style guide for myself and a generation of neo-rockabillies. If you haven't yet experienced the slow-paced, arthouse biker flick for yourselves, it's a must-see for anyone who digs 1950s style and early rock and roll music.
Robert Gordon continued playing live for decades after his star peaked, attracting crowds who appreciate the timelessness of early rock music and everything that goes with it. Lucky for us, his records are still widely available and some of the musicians he inspired are steady gigging aroud the world today. He will be missed.