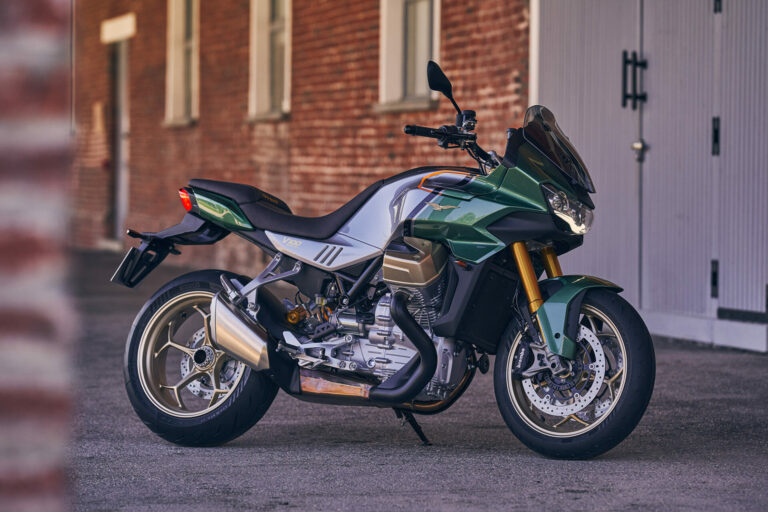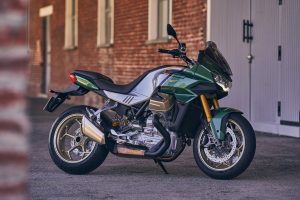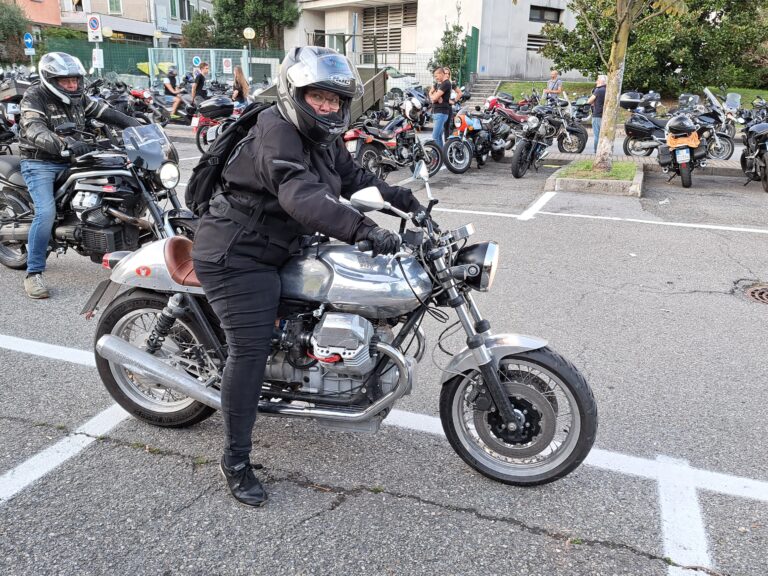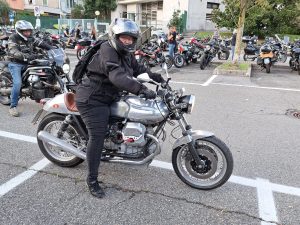 Just back from the Moto Guzzi 100th Anniversary celebration in the brand's vibrant, picturesque hometown of Mandello Del Lario, Italy. I long knew that Moto Guzzi was a respected marquee that instilled passion and loyalty in its riders, but the sheer size and enthusiasm of the thousands of riders who turned up over the weekend was simply overwhelming.
The factory and corporate headquarters are located alongside Lake Como an area so stunningly beautiful, one visitor remarked that it resembled a movie set. With the rocky peaks of the Italian alps on one side and the quaint town and lake on the other, the local roads are perfect for exploring the handling and performance of a stout, Italian bike. Tens of thousands of Guzzi fans from across Europe and the world turned up to do just that. Known for their rock-stable reliability, it was amazing to see hundreds of classic and antique Moto Guzzis being ridden in from as far away as Germany and Belgium, these exposed-flywheel singles thumping their way along the busy Autostradas with ease.
I've previously experienced this level of owner pride at Harley-Davidson events or for racers at Moto GP events, but Moto Guzzi's fervent following was an unknown quantity for me. There were folks proudly sporting the brand's distinctive eagle logo on their bodies and characters who'd adorned their bikes with two-foot tall eagle trophies in a show of faith. I even learned that, during teh 1950s and '60s, the factory produced small construction equipment alongside their line of streetbikes. These odd-looking three-wheeled dump trucks and carry-alls were among the most popular machines on display.
There were daily ride-outs, bike shows, technical demonstrations and demos to enjoy and in the main parade ground, we spotted the upcoming 2023 V-100, a machine destined to become a future classic for Moto Guzzi. The water-cooled sport-tourer heralds in a new era for the brand as world emissions standards have sounded an alarm bell for their traditional, air-cooled motorcycles. The overwhelmingly positive crowd response to the V-100 was apparent from the beginning, with so many folks lining up for a closer look and a chance to be photographed sitting astride the sleek, slightly futuristic bike that it made photography difficult.
We even got a rare glimpse into Moto Guzzi's custom motorcycle skunk works, an aera inside the factory where rows of motorcycles (mainly V7s) that had been commissioned from some of Italy's top custom builders, were studied and considered for future production machines. Look for more on this in both cafe Racer magazine's dec./Jan. issue and on ton-Up T this fall.