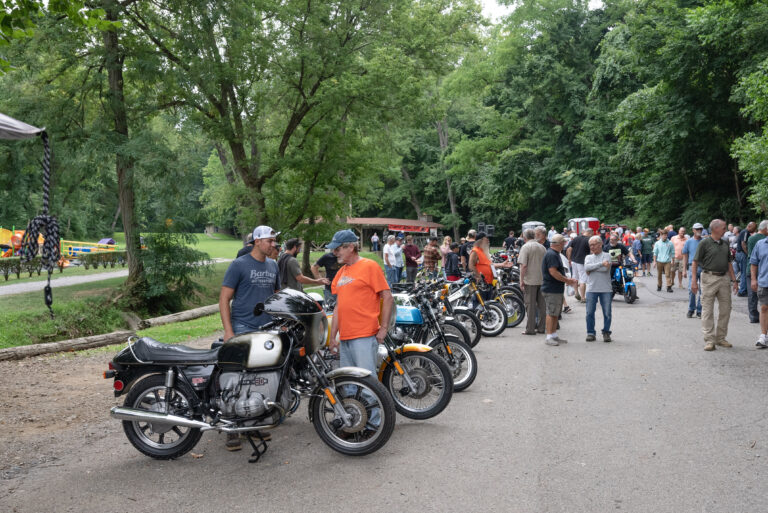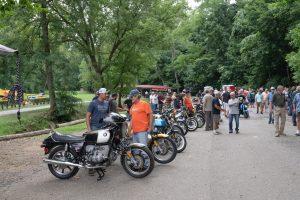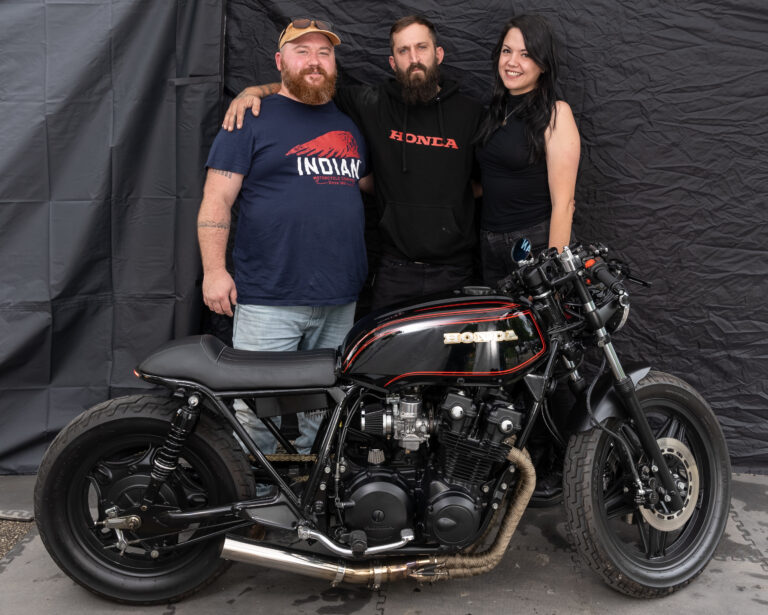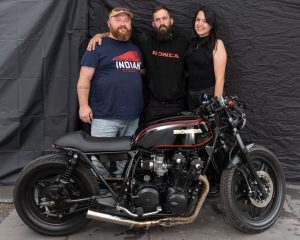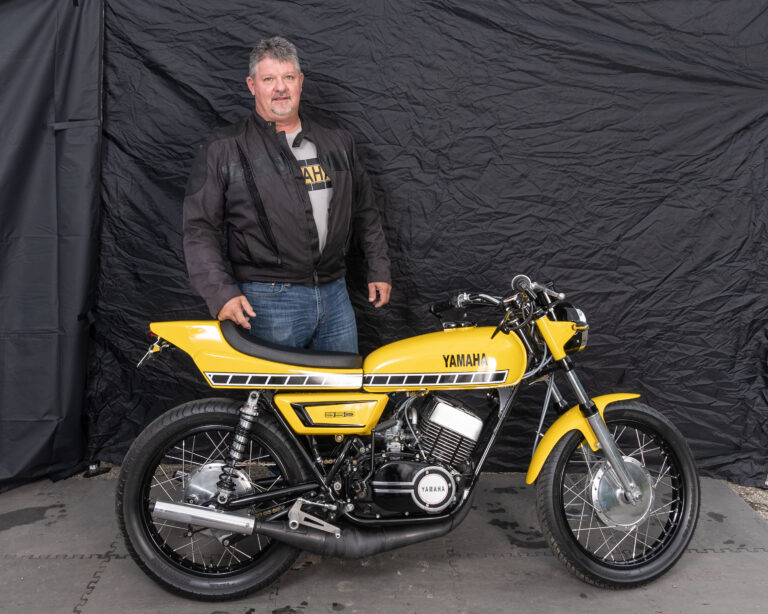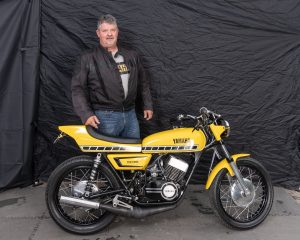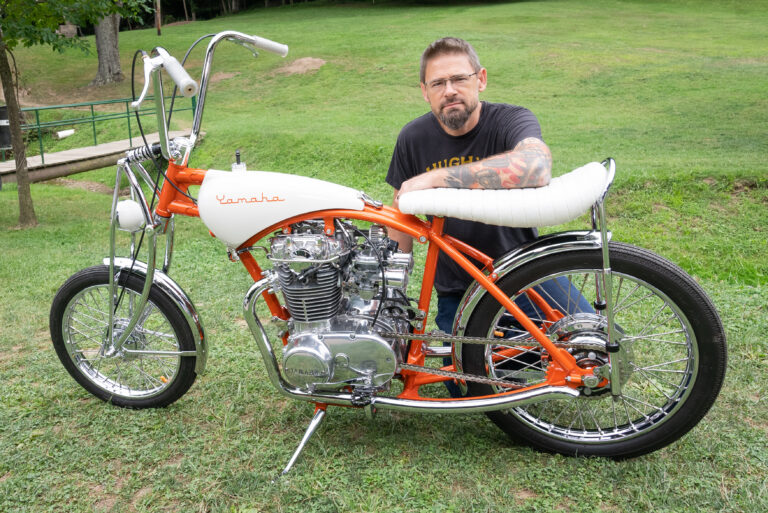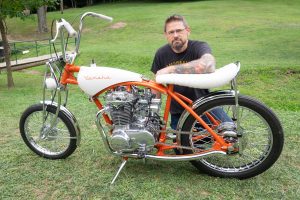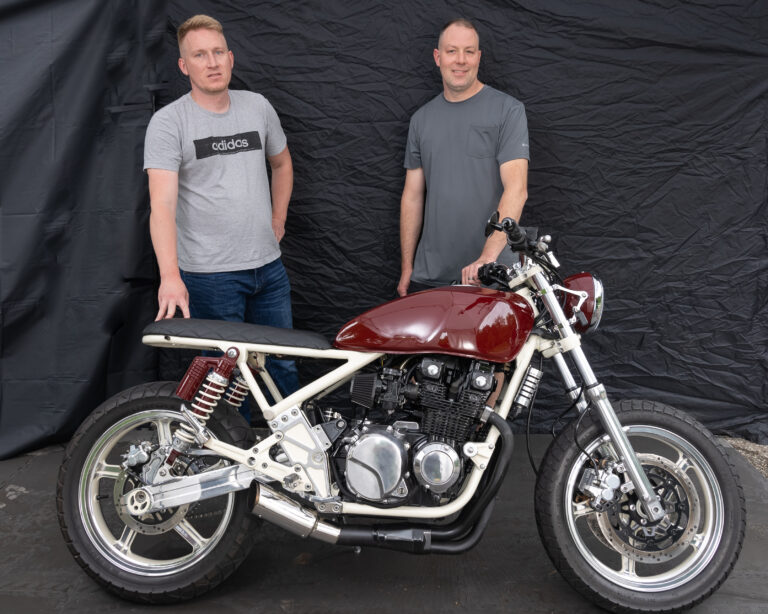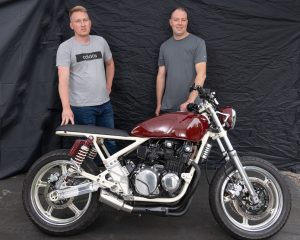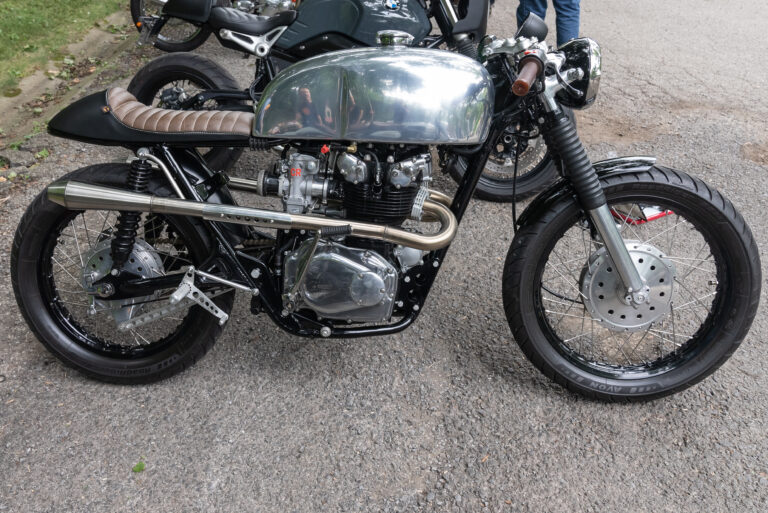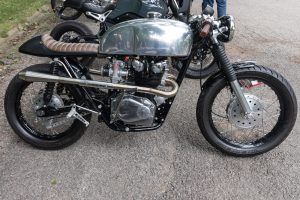 It took our crew a good two weeks to recover and re-organize after our August 14th Reader's ride-In Custom Show, evidence of just how much work, dedication and sweat equity our people invest in making the annual event a success. We held steady through a cloudy morning's threat of rain to stage one of the best custom shows yet with a solid field of 50 motorcycles rolling in for judging. The images from the day-long festival of all things fast, shiny and low-barred will appear in both Cafe Racer magazine's October/November issue (in stores and mailboxes Oct. 5) and on www.tonuptv.com later that same month. The field of assembled machine revealed no definitive trend though it seems there's no limits to the year, make or model of bikes that are receiving the high-performance treatment.
This year saw the biggest collection of two-strokes we've yet seen with several Yamaha RD 350s and 400s turning up with painstaking restorations and flawless paint and detailing. The Best British Cafe Racer award was a tough call as always, but a pair of unbelievable Norton Commandos ran away with bot prizes in that category. Japanese customs still comprise the largest group of machines on display but gone are the days when all we'd see were Honda CB750s- with few of these remaining as donor bikes, builders are turning their attentions to lesser-known rides like Kawasaki's 750cc parallel twin, Honda's GL 1000 Gold Wing (!) and Suzuki GS 750s and 1000s.
While hanging directional signs around Sewickley in anticipation of Sunday's event it always makes our crew feel proud to see local streets packed with motorcycles ridden in from far away destinations. We asked a few folks who had ridden in from several states away what keeps them coming back year after year and the most common response involved our sometimes-derided requirement that each motorcycle be ridden into the event under its own power. "We can see trailer queens with no gas in the tank parked up anywhere, but these are real rider's custom bikes," one bug-splattered rider aboard an equally bug-splatted bike explained.
The allure of some seriously sweet prizes also keeps the show corral packed as our sponsors Avon Tires, Dunlop, Icon, Roland Sands Designs, Vanson Leathers, Lucky Signs Distillery, Moto PGH, Inka Dinka Doo Tattoo, and Ton-Up Clothing all created gift bags and top-shelf awards that made each class winner feel like a pro bike builder.
Check out this sampling of images from the show and make plans to join us in 2023 for an even bigger show. You owe it to yourselves to check it out.