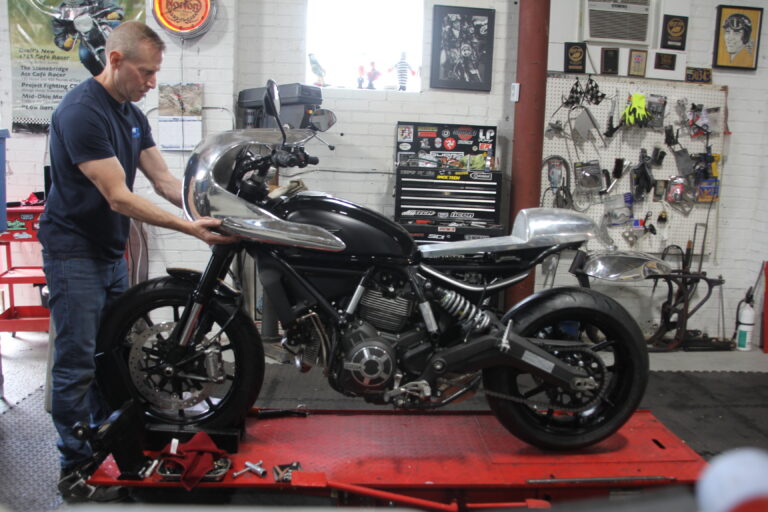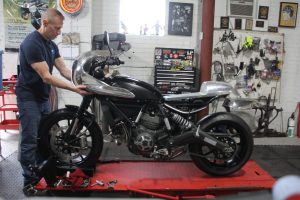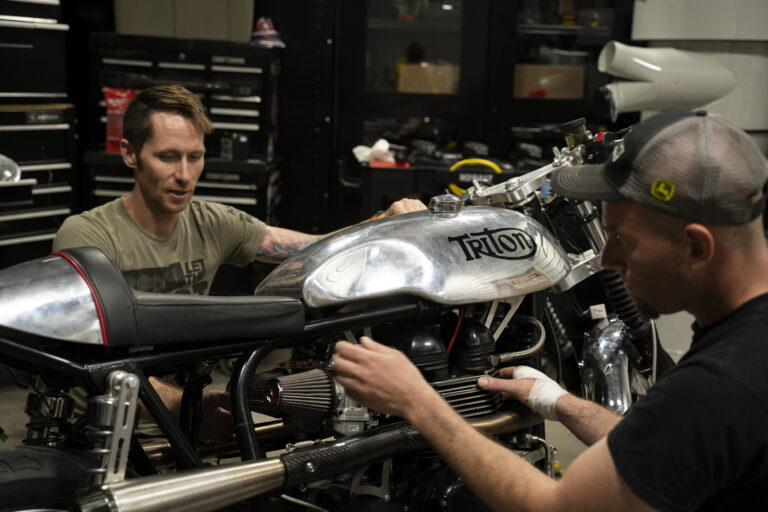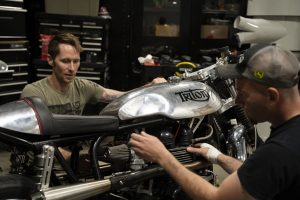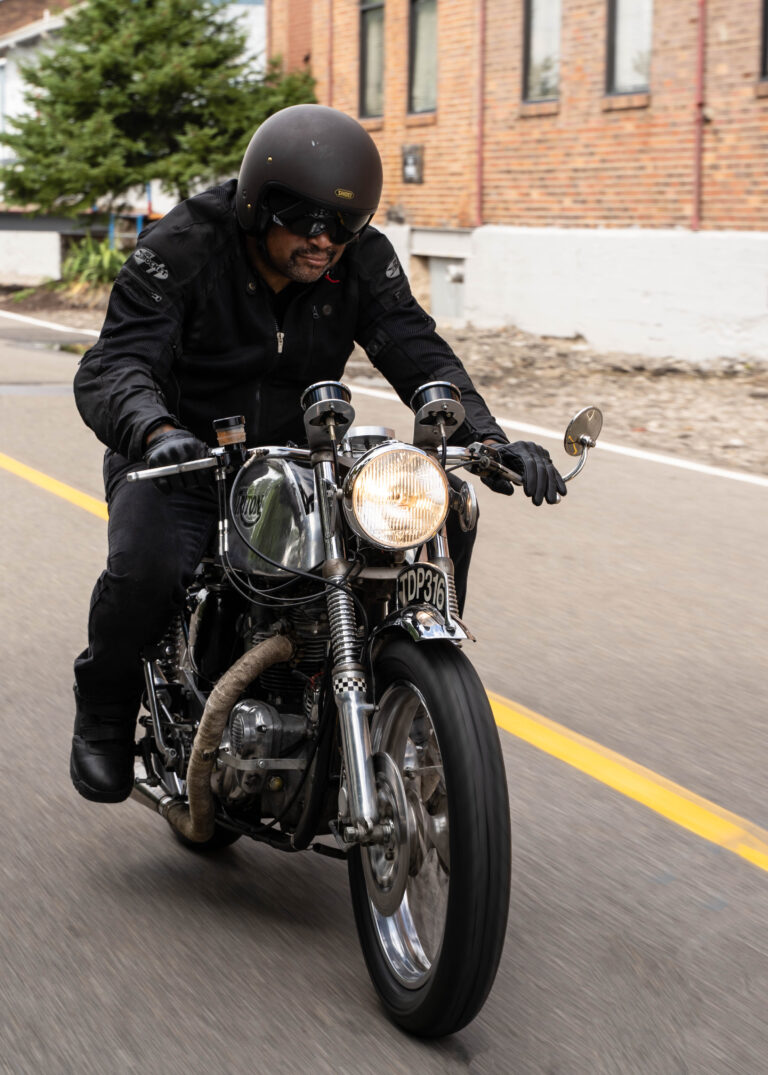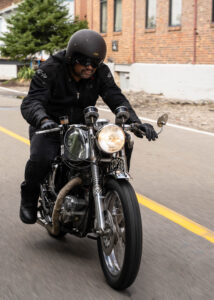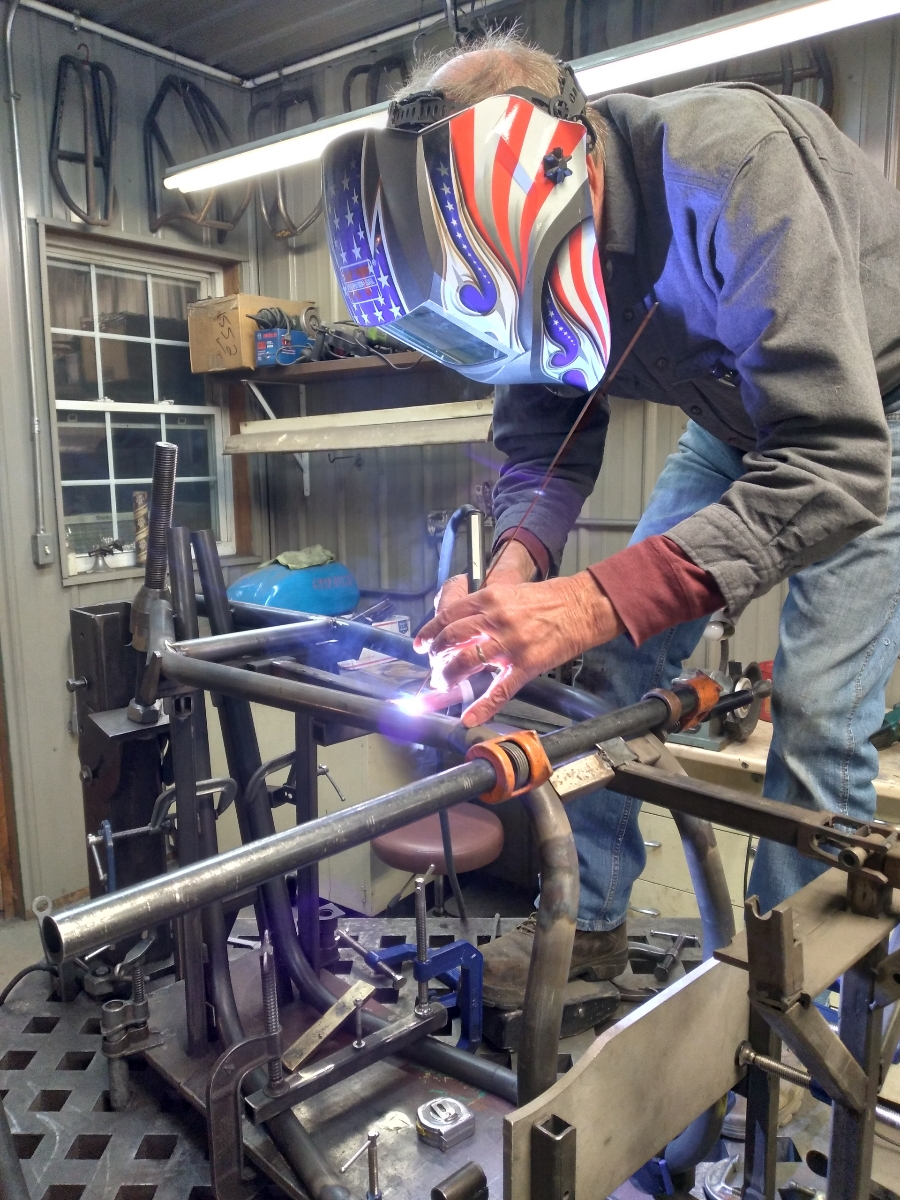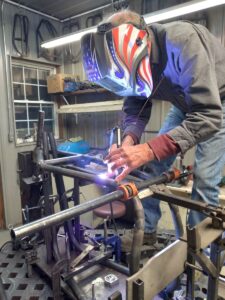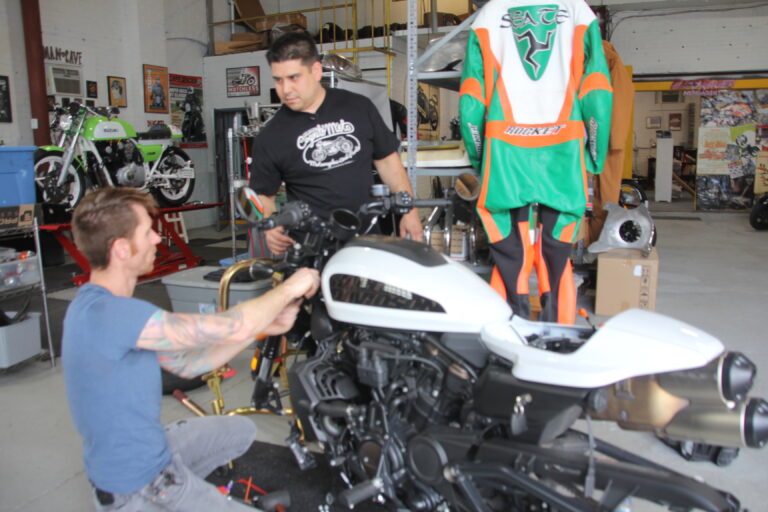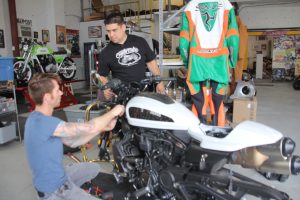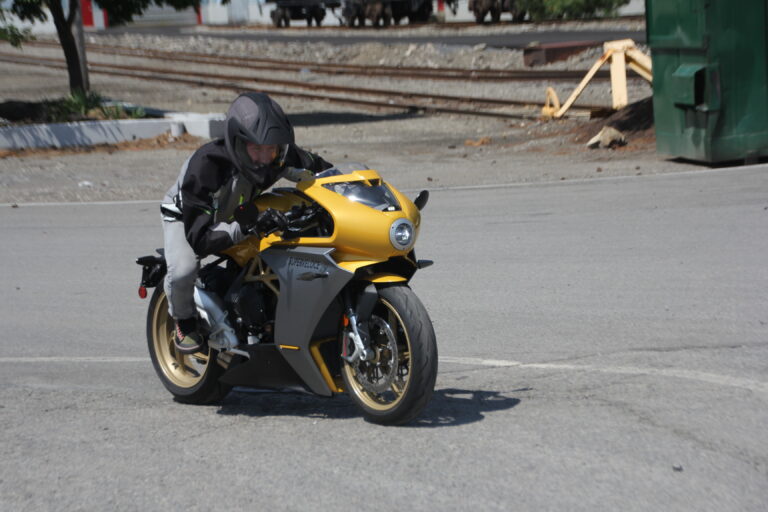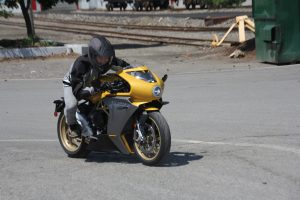 Interview By Gary Hallobeck
Last year, we announced the imminent return of Cafe Racer TV that ran on Discovery Velocity network from 2010 to 2015. The series was expected to stream on the Xcelerate platform, but the show's creator and host (and this magazine's editor) Mike Seate had other ideas. "After waiting months for the powers-that-be to begin production, we decided that the TV landscape has changed quite a bit since CRTV first aired. We realized that with our contacts, knowledge of the custom bike scene and a dedicated staff, we could produce our own series with none of the corporate nonsense associated with mainstream broadcast media," he said.
Pro-production work began last winter with the Cafe Racer magazine crew contacting many of the country's top custom motorcycle builders about the ambitious project. Most of the shop owners and bike builders who had appeared on CRTV were eager to work with Seate's crew again, and most were thrilled to hear that Ton-Up TV would take a detour around the cheesy concepts and unnecessary fluff that marred the first series.
Instead, Ton-Up TV's first series will present just what viewers want: detailed, entertaining chronicles of the intricacies of designing, building and riding handmade motorcycles. Filmed inside the lively Cafe Racer magazine HQ outside of Pittsburgh, Ton-Up TV features a revolving cast of magazine staffers who are dedicated to creating unique, high-performance machines, and visiting bike builders from across the country who bring their own expertise and vision to each project.
Some of today's top aftermarket parts suppliers including Virginia's Cognito Moto will create one-off items for the motorcycles while Ton-Up TV enlists the expertise of Adam Bowser from the high-volume cafe racer restoration shop Moto PGH and Jay LaRossa from Lossa Engineering in Long Beach, California. These and other shops will lend a hand in re-working some of the hottest new retro streetbikes on the market.
"We've enjoyed an unprecedented level of industry support with major manufacturers Harley-Davidson, MV Agusta and Ducati sending us new, 2022 streetbikes to customize however we want. That's an impressive roster and quite a challenge customizing these modern, high-tech motorcycles for the first time, but with the level of talent and mechanical expertise we've assembled, it should prove a real blast," Seate said.
Many of these showroom-fresh bikes have not been customized before, presenting the team with real tests of their ingenuity, resourcefulness and fabrication skills. A new, interactive website www.tonuptv.com will offer viewers a chance to submit questions about the inner-workings of the team and the performance upgrades made in each episode.
In keeping with the spirit of the modern cafe racer world, a few classic bikes will also be subject to complete overhauls, including the 1977 Honda CB750, Norton Atlas/Commando special and other bikes seen in the pages of this very magazine.
Along with the hands-on mechanical coverage, Ton-UP TV will bring viewers in-depth coverage of some of the hippest cafe racer and custom bike rallies from around the world. On the schedule for Season 1 is the 100th Anniversary of Italy's Moto-Guzzi held at their newly-opened museum in scenic Lake Como, Chicago's Motoblot street festival and the first Valhalla Custom Motorcycle Builder's Showcase. And for those unable to make the trek to this year's Cafe Racer reader's Ride-In Bike Show, the home-brewed specials and high-octane festivities will be featured as well.
"It doesn't matter if you're an old school British bike rider or a new school customizer who favors water-cooled, fuel-injected streetfighters – Ton-Up TV will cover all of it and then some," Seate promised.