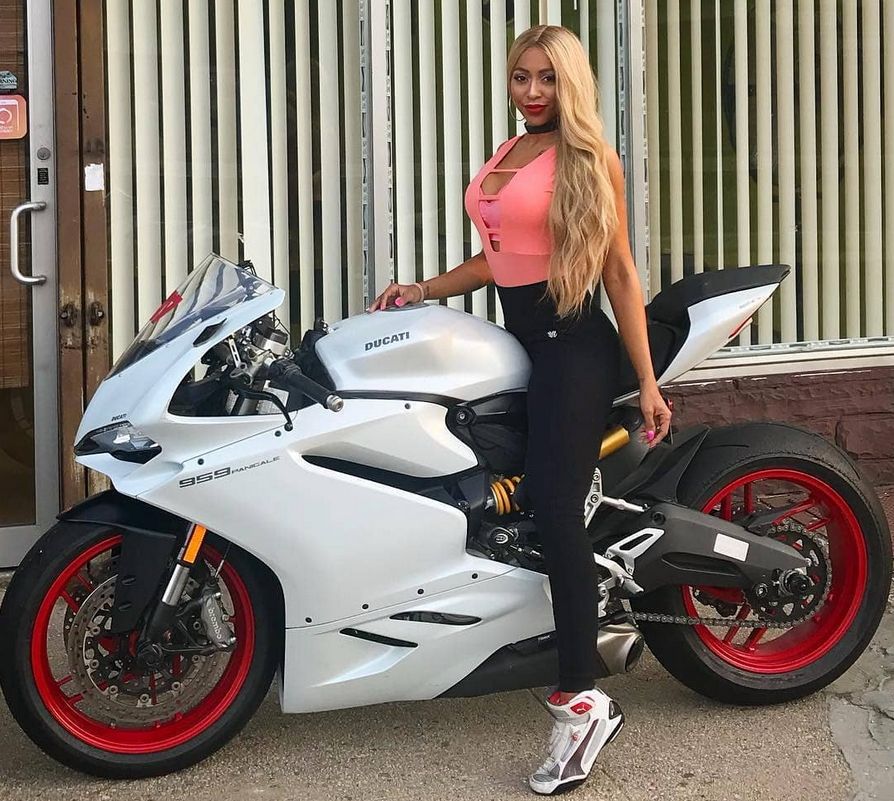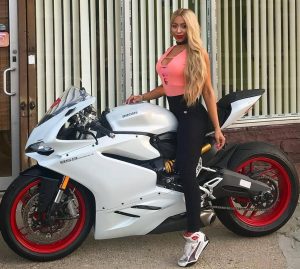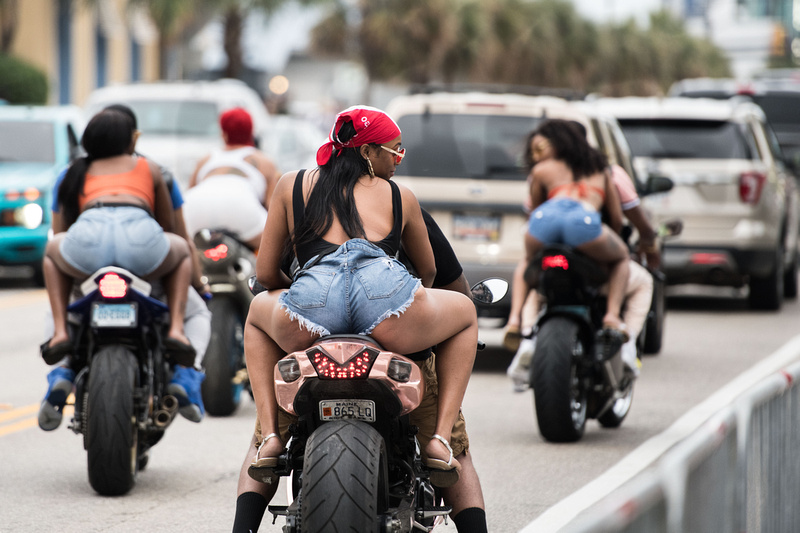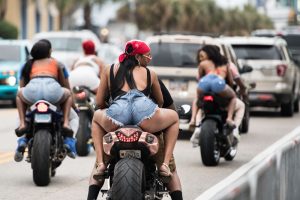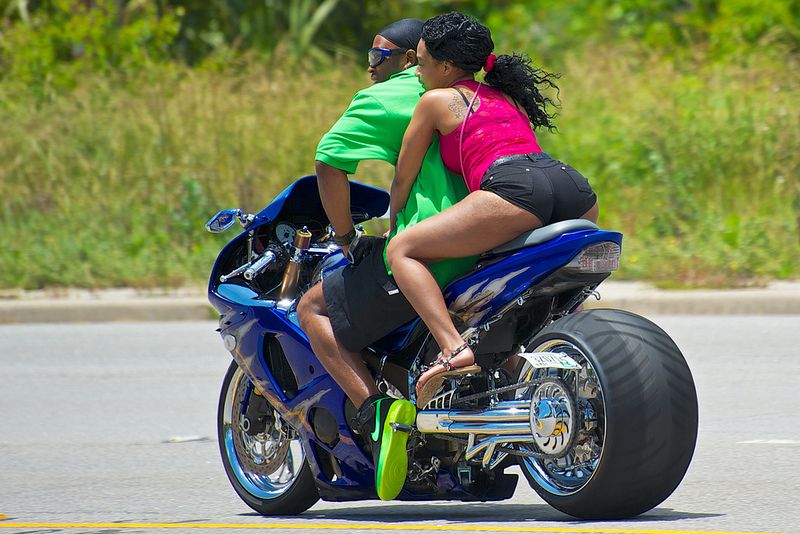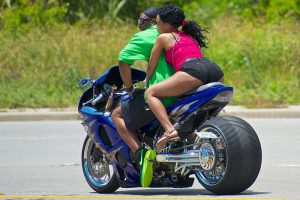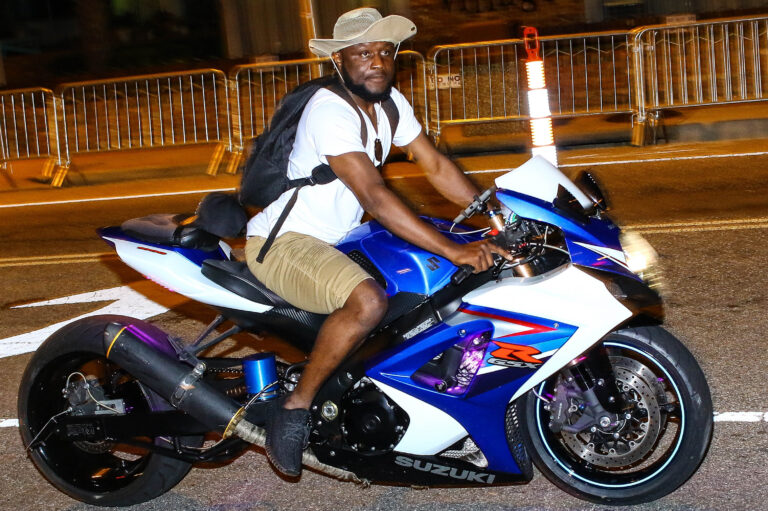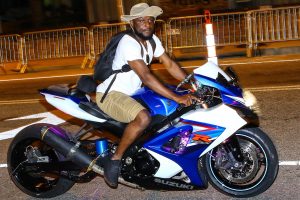 Whether you dig old school Japanese fours, customized, high-powered dragbikes or any over-the-top examples of custom motorcycle culture, you owe it to yourself to experience Atlantic Beach Bike Week at least once. The annual gathering of riders also known as Black Bike Week has been staple of the Deep South riding calendar for at least 40 years and has since grown to a whopping 400,000 person gathering. The name is misleading as on a recent visit there were riders of every ethnicity represented and street drag fans from overseas as well. The general vibe is like a hip-hop video on two wheels where blinged-out bikes and sexy fashions (or a general lack thereof) are the name of the game. Though the mainstream biking press successfully avoided acknowledging the event's existence, the scene thrives with a growing number of female riders aboard their own slammed and stretched sportbikes or chromed-out cruisers.
If you're the shy and retiring type of easily offended, this rally isn't for you Thong bikinis, exposed flesh and loud, proud riders are everywhere, but Atlantic Beach Bike Week is no more bawdy than say, Sturgis' Main Street. From the booming, pulsating soundtrack to the incredible food and the funky atmosphere, this is a slice or urban Americana that offers a different kind of fun.
Many of the big-dollar machines are equipped with what appear to be serious competition upgrades including nitrous tanks, wide, sticky rear tires or stretched swingarms that make them wicked-fast from a dad launch. I attempted to interview several people about their fastet 1/4-mile ETs, which brought plenty of wild claims or sub-11 second runs. However, when I inquired about just where I could catch some of the drag racing action, nearly everyone somehow forgot precisely where that night's scheduled action was to take place. It took a while to break through this collective amnesia, brought on, I now understand, by the clandestine nature of the races that generally take place late at night on deserted roads far from the public (read: police) prying eyes. While there's a great deal of posing and posturing going on here as at all bike rallies, when I finally got clued in to the late night outlaw drags, some of the competitors laying down hundreds and sometimes thousands of dollars in wagers, were seriously talented racers.
This year's Atlantic Beach Bike Week goes down on May 27 to 30th and record crowds are expected to turn up after a couple years of covid restrictions. Bring your fastest bike or just chill out and dig on the fast-moving scenery- it's a weekend you won't soon forget.