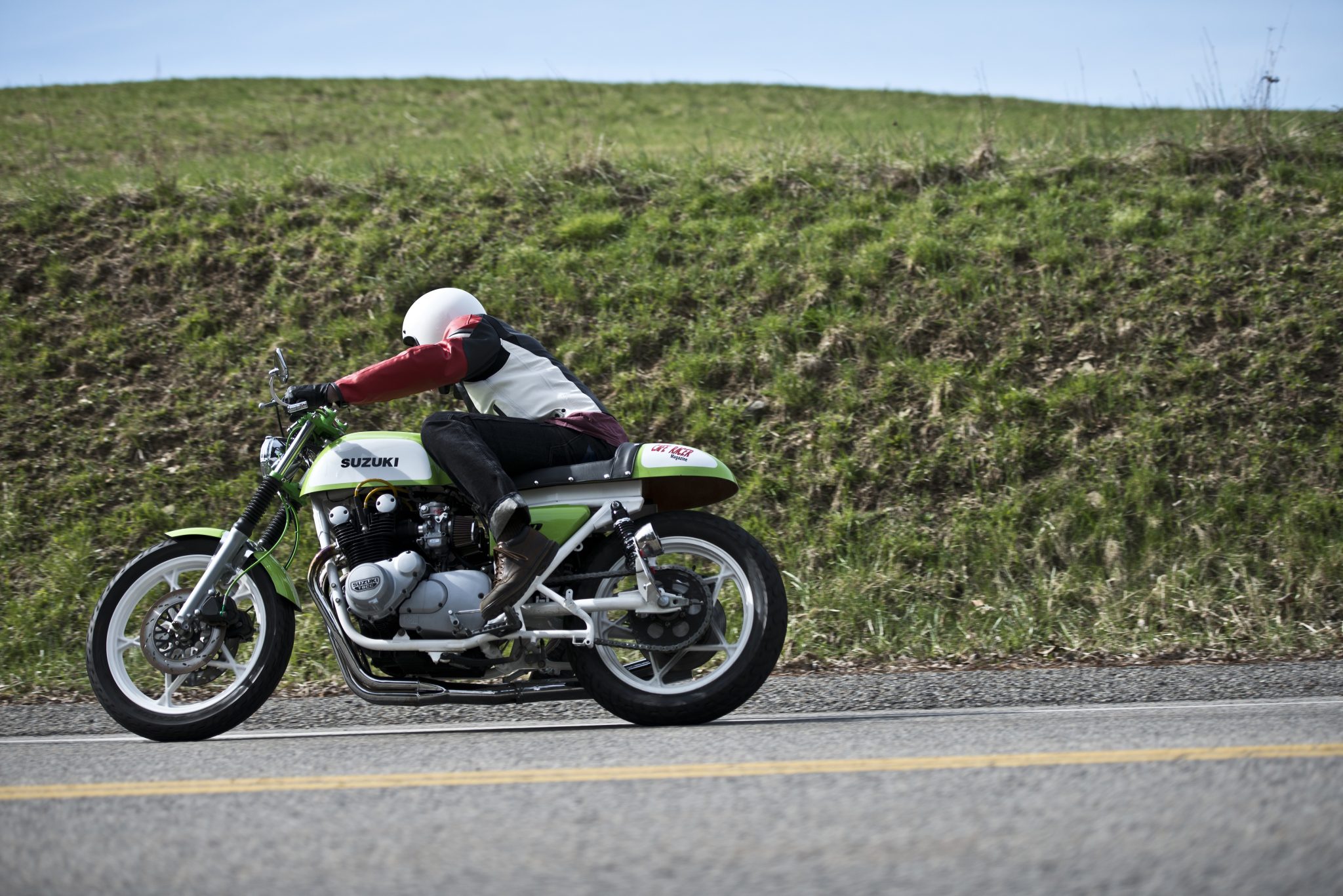 The pandemic that has shut down not only most of the U.S. but much of the world has had few bright sports for anyone to celebrate. We're hopefully emerging from the shutdown that's crushed the economy and casued millions of folks to lose their jobs, but CRM buddy and Los Angeles native Alonzo Bodden recently told us of his can't-miss strategy for dealing with his home state's stay at home order. "There's never been a better time to just gear up and go for a ride," he said. "Even here in L.A., there's not nearly as much traffic on the roads and though you can't stop and eat at a restaurant after a long ride as I usually do, motorcycle riding is the ultimate social distancing," he aid.
Amen to that. Since late March when Pennsylvania's powers-that-be suggested that folks remain in their homes, we've been heading out- wet spring weather permitting- for as many rides as possible. Motorcycling is, for most of us, a solo activity that puts us in close contact with no one in particular, and after riding around 1,000 miles in the month of April, I've noticed that many of my fellow Pennsylvania bikers are realizing the same.
Last weekend while trundling along a favorite backroad aboard the 1959 Norton Dominator, I encountered a pack of around 30 high-performance sportbikes ripping along in the other direction. Less than five miles had passed when i spotted about a half dozen cruiser riders traveling solo and in pairs, and this was on roads where I've not seen that many motorbikes in most years.
A friend and fellow rider once commented that motorcycling is the ultimate psychological reset button and during the past few weeks, nothing clears the psyche and soul quite like pointing that front wheel down a deserted road- and most of the roads are just that these days- and letting internal combustion take us where it will.
Among the only times I can recall riding on such traffic-free roads was during Sunday Pittsburgh Steeler games, when even the officers charged with enforcing speed limits seem to have their priorities elsewhere. As a result, car drivers do seem to be moving at a sometimes alarmingly rapid pace, especially on freeways and Interstate highways.
So if weather permits, do yourself a favor- shut down the electronic media, fire up that two-wheeler and take advantage of some much-needed cycle therapy.