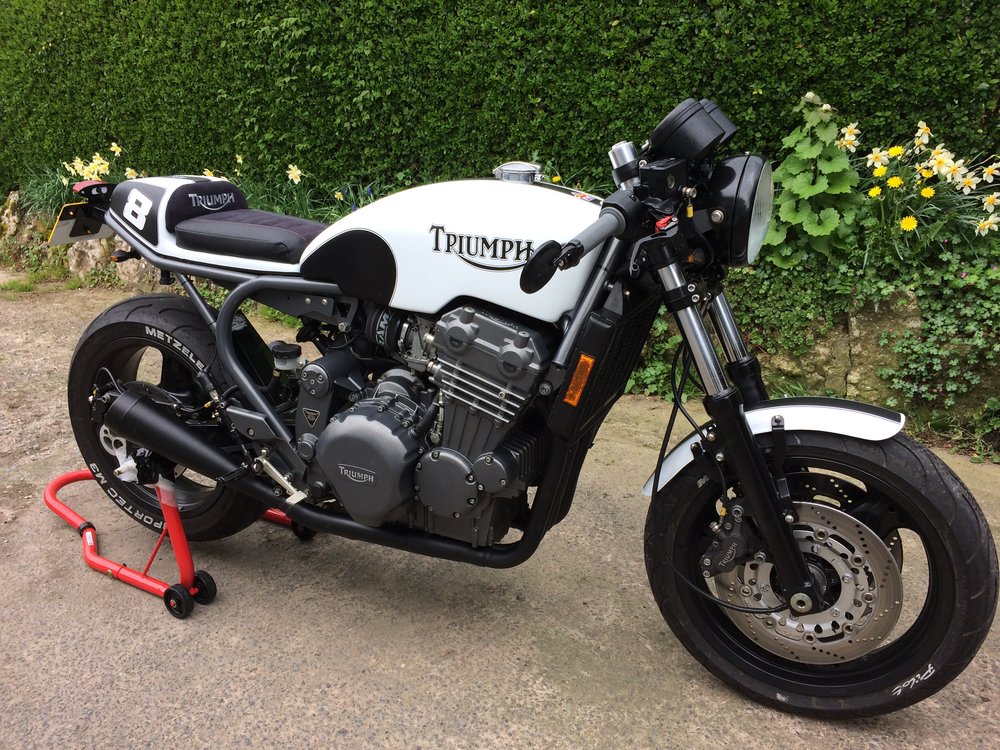 The image above illustrates just what can be accomplished with a very functional and comprehensive kit available from England's Cafe Racer Kits. The firm has cornered a market for made-to-order custom parts designed for both Honda's CX500 and Triumph's early 1990s, 900cc triples. Regular readers will know that we've a 1995 Speed Triple in our stable which, over the past 22 years and 41,000 miles, has proven an exciting, brutally handsome take on a modern factory cafe racer. Blessed with the torque of a diesel truck and a brilliant, wooshing exhaust note, the early Triumph triples set the stage for every Speed Triple and Daytona that followed.
The CR Kits folks laid one of their Hinckley Triumph kits on us a while back and after a few delays in sourcing all the necessary bits, we're just about ready to begin the build in earnest.
Their custom-in-a-box arrives replete with a rare component in today's market: a fully-illustrated assembly catalog that removes the burden from the builder of having to look for advice on the frequently misinformed Internet. The parts include a rear subframe, fuel tank and seat, along with fenders, a taillight and loads of other parts to both lighten the considerably hefty machine and help make the mostly bolt-on transformation easier. Look for regular installments both here and in upcoming issues of Cafe Racer magazine.