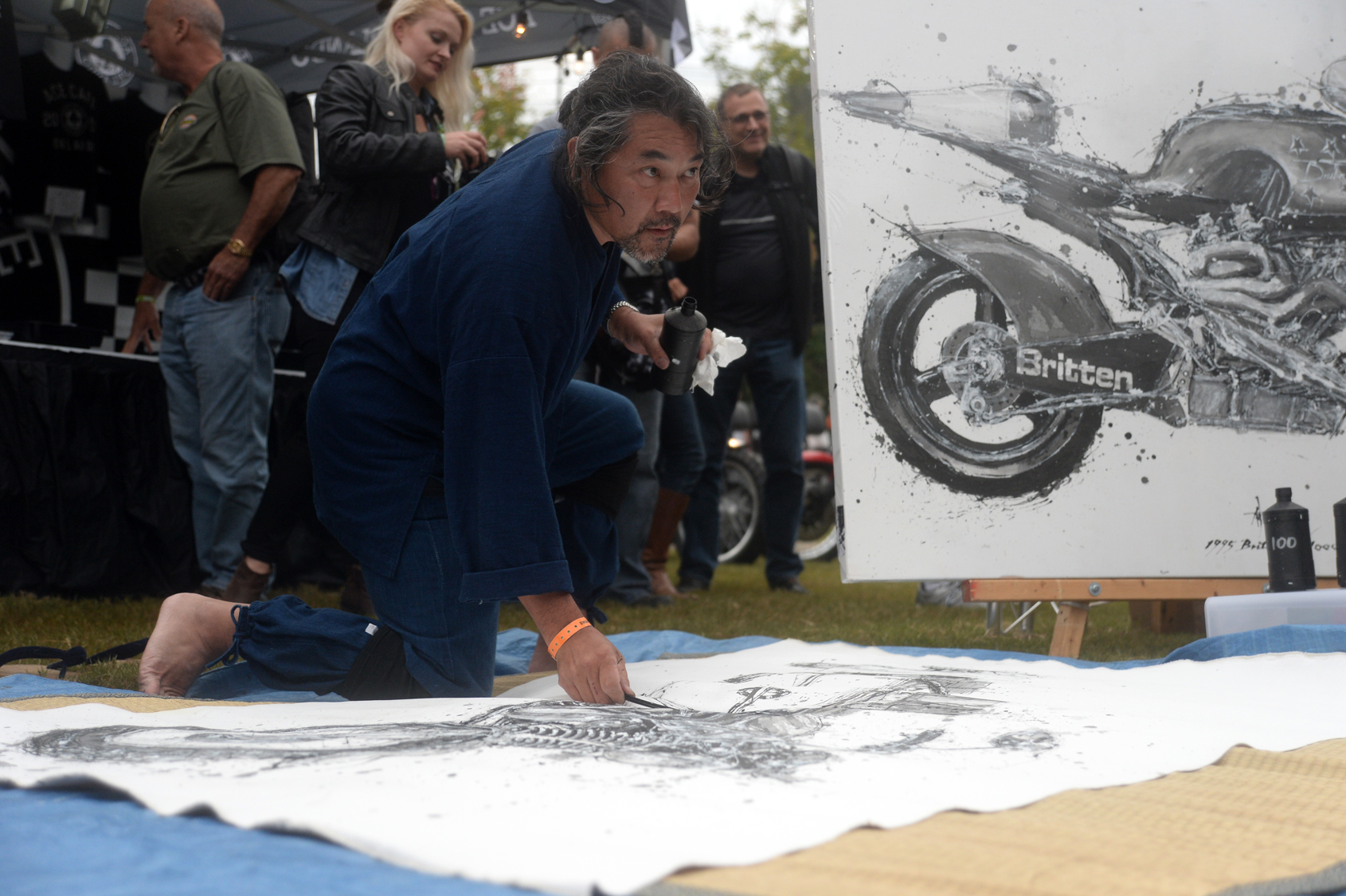 For a mode of transportation, motorcycling generates a great deal of unique creativity. In our current, October/November issue, Cafe Racer profiles once such two-wheeled visionary, the artist Makoto Endo. The Japanese painter spent much of his career in design and advertising before realizing he'd rather express his love of motorbikes on canvas. That decision has been an auspicious one for all as Endo's awe-inspiring illustrations are truly something to behold.
Working with the unique and unexpected tool of ordinary Asian restaurant chopsicks, Endo has managed to capture the graceful lines race-inspired purpose and elegance in some of the world's favorite streetbikes.
The story includes several full-sized reproductions of his sought-after paintings, works where the fluidity of his style and makes the machines appear to be rumbling to life on the canvas. Check it out in stores this week.