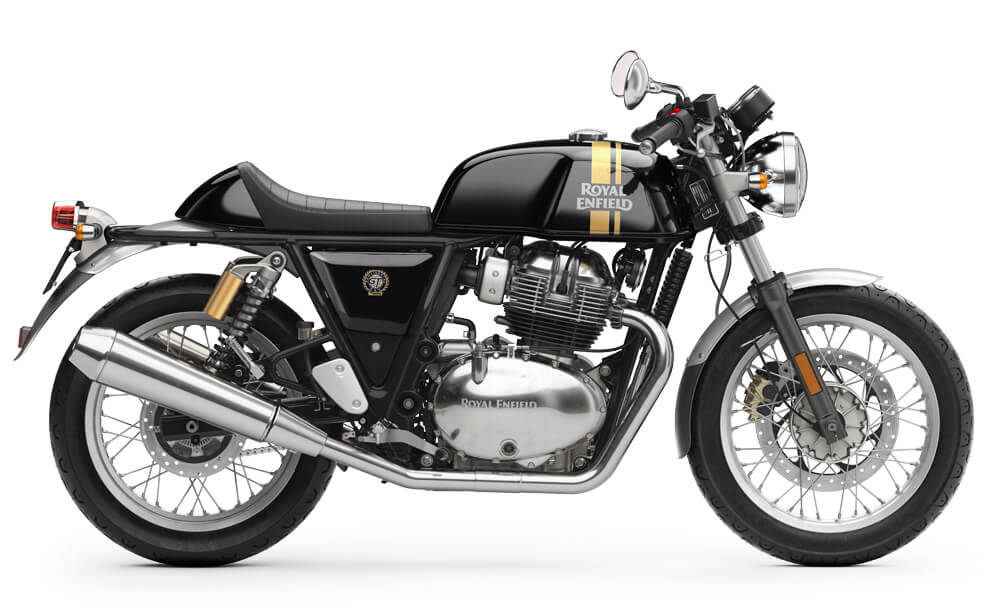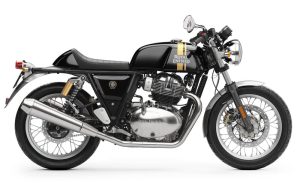 Just back from San Jose in foggy Northern California for the four-day global launch of Royal Enfield's new twins. The much-anticipated bikes have been in the pipeline for several years and to say they're an important step in the Indian manufacturer's program is an understatement. We always dug the Continental GT 535 single, having added one of the little red factory cafes to the CRM stable back in 2014. The GT had lovey, classic styling, great suspension and chassis design and was capable of big fun if not big top speeds.
Well, after spending a couple hundred miles getting familiar with the two new Enfields – the cafe racer Continental GT 650 and the more traditionally-styled Interceptor- I can attest to both sharing the original GT's DNA and spirited performance. Like the single, these well-crafted machines punch well above their weight when it comes to performance: the press tech briefing claimed that the eight valve, fuel-injected twins produce 47 horsepower and 38 foot-pounds of torque, but on the road, those numbers become irrelevant as the twins pull from as little as 2,000RPM and don't stop accelerating until well over the Ton.
It was a blast to chat with jaded, veteran moto journalists who entered the ride expecting to be disappointed, only to find themselves grinning like kids after the first set of twisties. And priced at under $5,800, I expect these bikes to become popular with all sorts of riders. There will be a few more early release images in this space in the weeks to come and a full review and road test in Cafe Racer magazine's December/January issue.