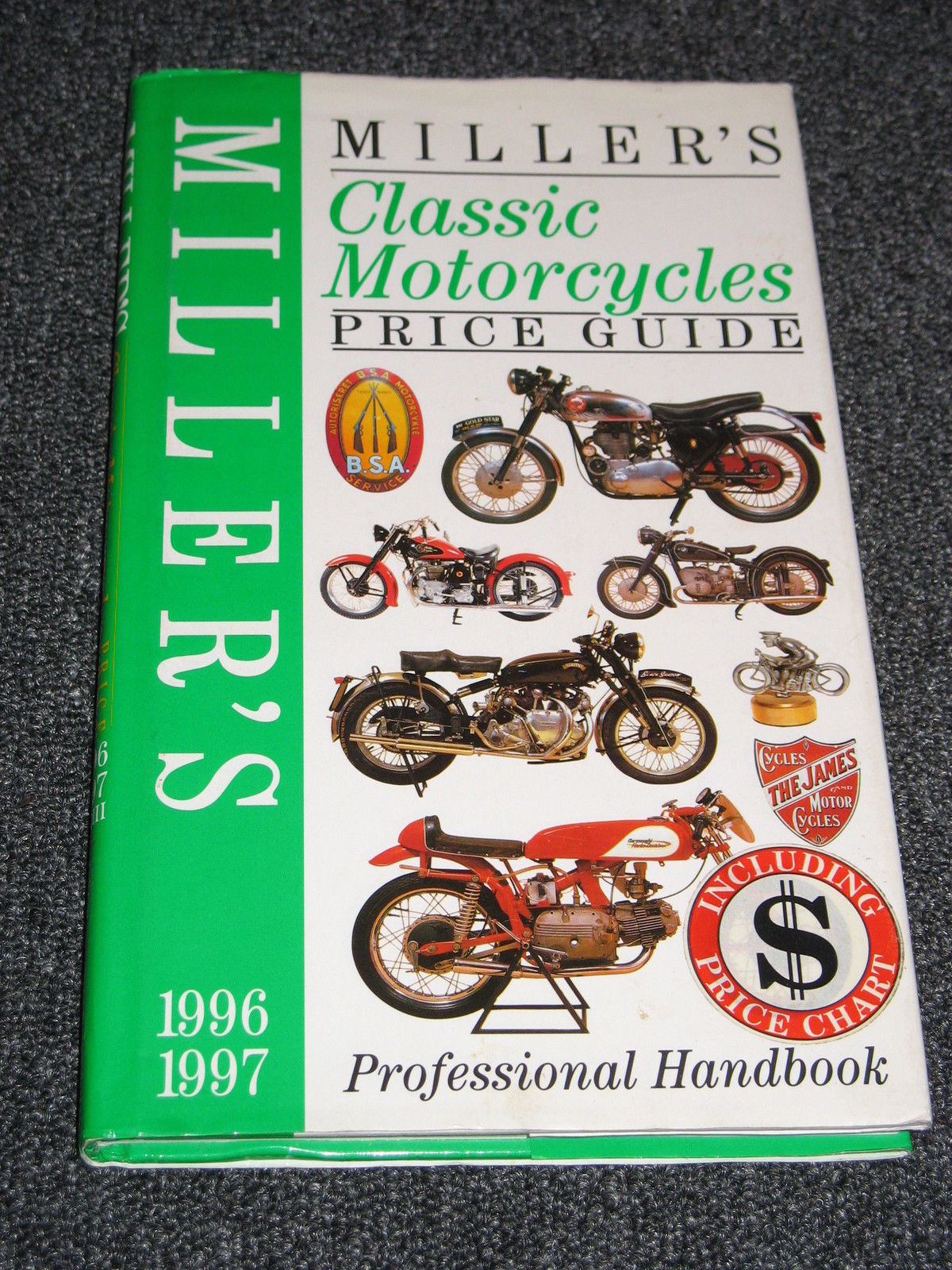 There was a long discussion recently within the CRM garage about which classic and custom machines will become the top money sellers of the near future. As anyone who has restored a vintage motorcycle can attest, such project are generally undertaken for a love of doing so, not for any prospective profits that may or, most likely, may not come. Of course there have been some genuine exceptions in recent years, especially among 1950s British bikes, some of which ave accelerated in value as if equipped with turbochargers.
On the office bookshelves I found several copies of Miller's Classic Motorcycle Price Guide, a handly little hardcover that I started collecting while visiting the UK during the 1990s. Millers has been in existence for decades and their exert researchers have long held a firm grasp on the street value of collectible British motorbikes. Looking back at a mid-1990s edition reveals just how unpredictable the market has proven in the ensuing 25 years.
Back then, clean, running Vincent twins could be had for a mere $15,000 to $20,000 and WWII era Harley WLA models commanded less than half that much. Attend any Mecum auction today and the sticker prices for either of these rare steeds has more than quadrupled. Japanese classic were far from valued back then as they are today, with unmolested Honda CB750s worth just $6,000, or roughly half what they fetch today. Cafe Racer custom values have experienced perhaps the most startling change with beautiful, 1960s-perfect Tritons listed by Millers as being worth just $3,000-$5,000, but that was before the global resurgence in specials just a few years ago.
What's the smart buy fr investors looking to make money on a classic bike? Well, recent Mecum auctions have proven that Kawasakis from the 1970s are definitely on the upswing, particularly the line of H1 and H2 two-strokes, while the venerable Z1 four is likely to keep climbing in value as original bike supplies dwindle. Just don't hold on to your two-wheeled investment too long experts warn, as sooner or later, everybody who ever wanted a specific bike will own one, leaving values plummeting.