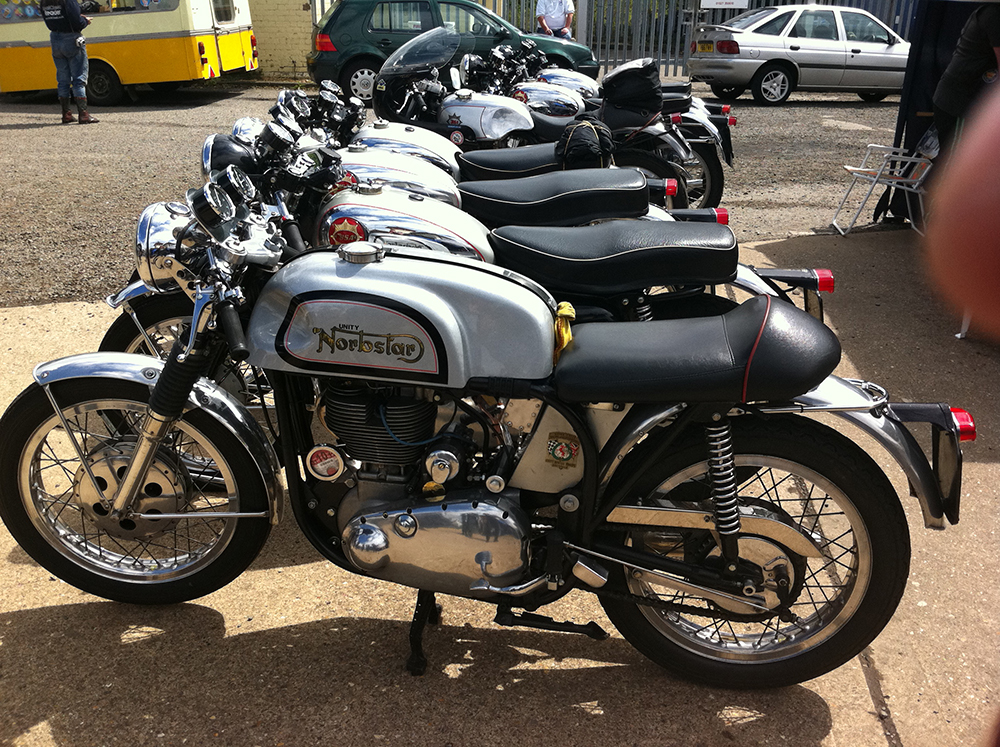 After seven years staging our annual Readers' Ride-In Bike Show at Mid-Ohio during the AMA's Vintage Days celebration we've decided it's time for some changes: come Sunday, August 23, we're moving the massive custom café racer show to our own headquarters.
That's right, this year's show will take place at 605 Beall Way in Sewickley, Pennsylvania, home to our editorial offices, workshop, brain trust and man cave extraordinaire. Years of lugging tons of magazines, DVDs, T-shirts and custom motorbikes halfway across Ohio have taken its toll, and after countless requests from you, our faithful readers, for a custom bike show in the Pittsburgh area, the new location is upon us.
The show will be familiar to anyone who has attended our previous shin-digs in Ohio (or briefly, in Los Angeles): expect a laid-back afternoon on tap with mind-blowing motorsickles, groovy rockabilly tunes and trophies awarded in the following categories:
Best Japanese Café Racer
Best American/European Café Racer
Best British Café Racer
Wildest Engineering
People's Choice
Best in Show
This is no uptight, concourse de arrogance event where contestants get their underdrawers in a bind over niggling details such as who used the most paste polish or whose chrome fenders were the most original. Just show up on your running custom ton-up bike, check out some machines from the "Café Racer" and "Naked Speed" TV series, grab a cold (or warm ) one and have fun
Better yet, our event falls on the same weekend as Pittsburgh's Steel City Mods vs Rockers event in nearby Millvale, so it's a great opportunity to see two bitchin' shows in one weekend. Check this site in the days to come for more details, directions and we look forward to seeing you there.